Mobile Instant Message Format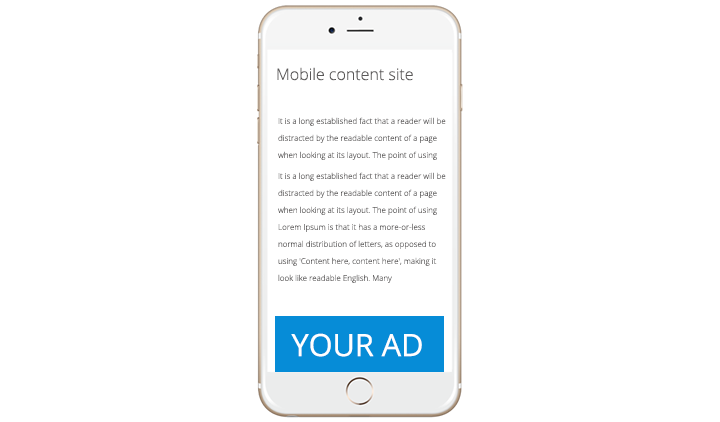 BARCELONA – ExoClickMobile, the fastest growing  mobile advertising network announced today the release of a new ad format: the mobile Instant Message consisting in a 300×100 banner displayed at the bottom of the page. Fully customizable it generates a high click through rate and great additional revenues for Publishers.
'We're constantly working on new solutions to monetize and convert mobile traffic' said Benjamin Fonzé, CEO and Founder of the company. "This new ad format works on all devices and really interacts with users to appeal their attention. As a result it gets a great CTR. Advertisers can drive more traffic to their offers while Publishers increase their eCPM. It's win win! Publishers also keep control of the frequency capping to adapt their ad spot to their audience'.
ExoClickMobile was launched at the beginning of 2012 and is already managing 12 billion mobile impressions per month through several optimized mobile ad formats. The company is offering a complete range of tools to track and manage campaigns, with mobile devices and carriers detection.
"Our beta testers really enjoyed this new ad format. They also love our user friendly system and our capacity to innovate constantly to provide the best services of the industry. The amazing growth rate of ExoClickMobile shows that we're doing things right and nothing will stop this trend'. said Benjamin Fonzé, CEO of ExoClick.