The wonderful world of mobile advertising for beginners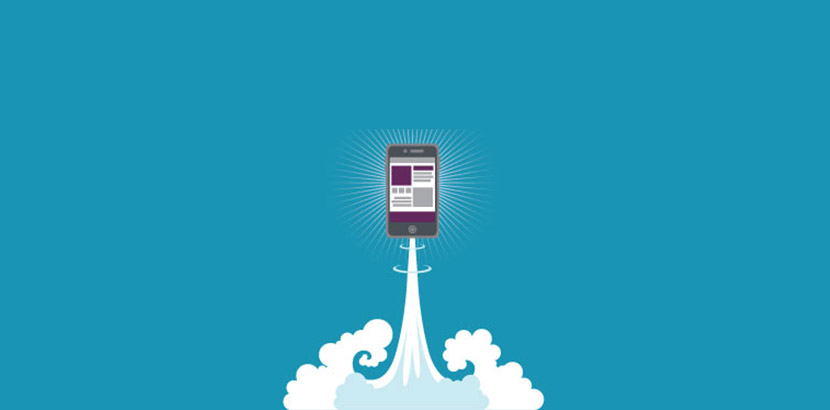 Perhaps the three most important drivers for mobile domination have happened this year. The first was Google's mobile friendly update back in April. Brands with websites not optimised for mobile have suffered a 10 per cent dip in traffic according to the Adobe Digital Index which examined the change since Google introduced its new methodology.
Secondly, the growth of mobile digital advertising, mobile is the fastest growing sector. Advertisers are investing heavily in mobile ads with eMarketer stating that $68.69 billion will be spent on mobile advertising (up from $42.68 billion in 2014) and by 2016 this figure will rise to $100 billion, with mobile accounting for 51.1% of all digital ad spend.
Thirdly, there is the importance of video consumption on mobile devices. According to 'Mobile Video Usage: A Global Perspective', a new survey of consumers from 24 countries around the world watch smartphone video, 36% of all respondents watch videos longer than 5-minutes more frequently. Consumers in Turkey, Finland, China, Russia and Singapore are particularly frequent viewers of videos with Chinese viewers being the most inclined to watch both films and TV shows on their mobile screens. with Chinese viewers being the most inclined to watch both films and TV shows on their mobile screens. Video consumption on smartphones has increased year-on-year in all 24 countries with the biggest rises in the U.S. (50%), Canada (42%), New Zealand (42%), South Africa (42%), and the U.K. (40%). Consumers in China (37%) and Singapore (35%) say they watch less TV as they prefer to stream video content on their mobiles.
So with this market growing exponentially, and as an advertiser being new to mobile advertising here are some guidelines to help you understand some of the more popular formats in the wonderful world of mobile advertising…
How to Target the Mobile Customer
One of the most appealing features of mobile advertising is its capability for very precise customer targeting. Depending on the ad network you use, you can target ads by mobile carrier, device type (iPhone, Android, etc.), device manufacturer, smartphone or tablet, wifi or 3/4G, country/location, language.
In addition, using day-parting you can schedule ads to run only during specific times of the day, so think about when your target consumers will be most likely to be watching content and target the timezone that they are in to maximise your conversions.
Select the publisher sites you want to advertise on carefully, firstly is their site mobile friendly, what kind of ad spots are they offering, how many daily impressions are they generating, does the site have the quality traffic that will drive your conversions, which GEOs is the site popular in.
Most importantly, marketers who have plenty of data about their customers and target audience often make the mistake of targeting too narrowly on mobile, which means you may be eliminating many potential leads. So the key is to know your audience, target broadly and then examine your conversion data and then use that knowledge to refine your targeting. It is important that you work with an ad network that provides you with all the data and tools to analyse that data in order to make the right decisions, otherwise you will be working blind.
Mobile ad formats
With the massive growth in in-app advertising there are scores of innovative ad formats to choose from, but as we are concentrating on the basics here I will cover the most important and popular formats.
Mobile ads have progressed to such an extent that they are more or less the same as desktop ads are, however bear in mind, because of the screen size they are obviously going to be smaller. By far the most popular ad format is the mobile popunder which appears hidden behind the main browser window. Once displayed, the popunder remains unnoticed until the main browser window is closed, leaving the user's attention free for the advertisement. Display banners generally come in two sizes 300×100 and 300×250, these banners can be placed at the top, middle or bottom of the screen,
Instant messages are typically a copy of the instant messenger chat box that you see on desktop. This ad format appears to users by displaying an ad at the bottom of the mobile page which is very efficient for dating and livecam products.
Mobile redirects are similar to popunders but they redirect the consumer to an advertisement page instead of the website page. But this is a format which is tending to be used less and less.
Regarding video related ads, although not a video ad itself, the under-video player is a banner that sits underneath the player of video content, another format is similar to what you have seen on Youtube where an in video banner ads appear on the video screen itself. Embedded video ads are placed at the beginning of a video, it's called in-stream pre-roll and it is just like a video advert, this format is predicted to be the fastest growing form of video advertising, according to Medialets they feature in 56% of all rich media campaigns.
Native advertising has been a buzzword in the industry for some time now and is basically sponsored content created by the publisher you want to run the ads with. In September 2014 Rubicon and inMobi conducted a Mobile Native Advertising Survey, discovering that the demand for mobile native ads is larger than ever and it's expected to grow further throughout 2015. Why? Because, the survey discovered that native mobile ads deliver six-times greater conversions for brands and marketers over traditional banner ads. When a publisher like BuzzFeed works on a native ad with a brand like American Airlines for example, it's not just to create excellent native content that its readership will enjoy – it is created to make the content go viral in order to maximise the opportunities to see.
So now that you know some of the basics and the current statistics within the mobile advertising industry its time to get inspired and explore this highly lucrative advertising channel.