8 tips for effective video advertising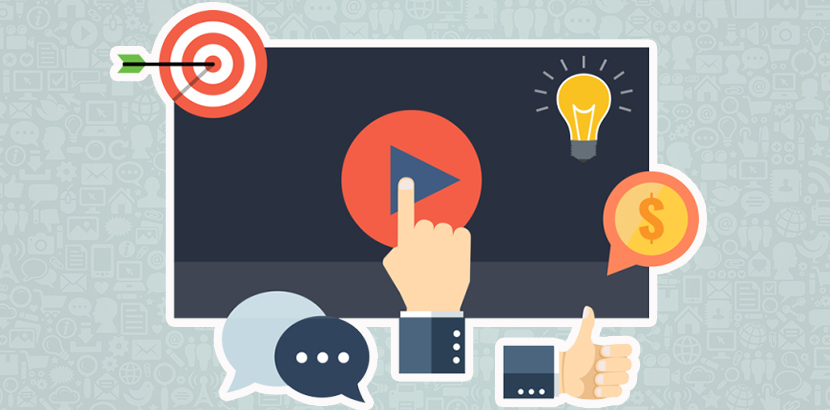 Following the launch of ExoClick's new pre-roll in-stream video ad format, here are some key insights into how the format works, the great potential it has to drive conversions, its payment model and analytics, how to maximise impact with content and calls to action and finally a useful checklist to help get you started when using this highly effective digital ad format.
1. It's more engaging
Video advertising your product or service creates a highly stimulating way to target consumers. The format allows brands to quickly inform and visually entertain potential customers via a very powerful platform to drive conversions. For maximum impact the consumer experience should be brief, engaging and targeted because consumers will scroll or skip ads that don't capture their attention.
2. How it works
A consumer clicks on a video he wants to see on a publisher's website. The pre-roll in-stream video ad is shown before he gets access to the video content he hasselected. Typically the video ad will be 15-30 seconds in length and features clickable calls to action within the content.
3. How to be effective
Keep your message tight and offer value to users with as little disruption as possible. Additionally many publishers that allow video ads on their sites add a Skip button giving their viewers the option to skip the ad after the first 5 seconds. So it is imperative to convey your message quickly, incorporate strong calls to action early on in your video and create content that encourages viewers to watch the video ad in its entirety.
4. Reach the right audience
This ad format is a great way to target niche audience segments who are already searching for video content similar to your product offering. The best way to reach your niche audience is to use an ad network that has excellent deep targeting features which will increase your chances of a higher click-through-rate.
5. Traffic direction
Of course the goal of your video ad is to get consumers to click on your calls to action in order to drive them to your website. So make sure that you create a really positive user experience by directing traffic to relevant landing pages. Incorporate retargeting code on your landing pages so that you continue to deliver targeted ads and grow awareness/stimulate conversion to potential purchasers while they surf other sites on the web.
6. CPV and analytics
Video ads use a different payment model to display ads, it's called Cost Per View (CPV). The CPV cost is not charged unless the viewer either watches the ad for a set amount of time (10 seconds) or directly interacts with it, such as clicking an embedded link. This makes CPV-based video advertising very affordable for marketers, as they are not charged for viewers who quickly click away from an ad out of disinterest. This also creates different stats to evaluate for CPV, ExoClick offers real time statistics on video impressions, part views, more than 10 second views, completed views and views ratio.
7. Industry statistics
According to Syncast, by 2017 74% of all online traffic will be video.
Business Insider reports that video advertising has the highest click-through-rate of any digital format at 1.84 percent.
eMarketer reports that video advertising spend in the USA by the end of 2016 will be $9.59 billion and with expected year on year growth, by 2019 $14.77 billion will be spent on this ad format.
8. Checklist
Here is a list to help keep you focused when planning a video production/campaign:
Invest in a good quality production.
Cater your video content to audience interests.
Use audience data to keep your content targeting relevant.
Implement retargeting to track users.
Pay by view or completion to keep impressions and conversions high.
Monitor your landing page and site traffic.
Establish goals in your analytics platform to track online conversions.
Display strong calls to action at the beginning and end of videos.
Tell your story with and without sound.
Incorporate compelling content and imagery within the first three seconds of you video.
Don't let your market share slide so your competitors get the upper hand. Use video advertising to expand your digital reach by giving your target audiences an experience that makes them they want to know your brand and ultimately buy your product offering.  If you are interested in finding out more about ExoClick's pre-roll in-stream video ad format please contact your account manager or email help@exoclick.com.
Read more blog posts about ad formats