Alternative ad formats to mobile redirects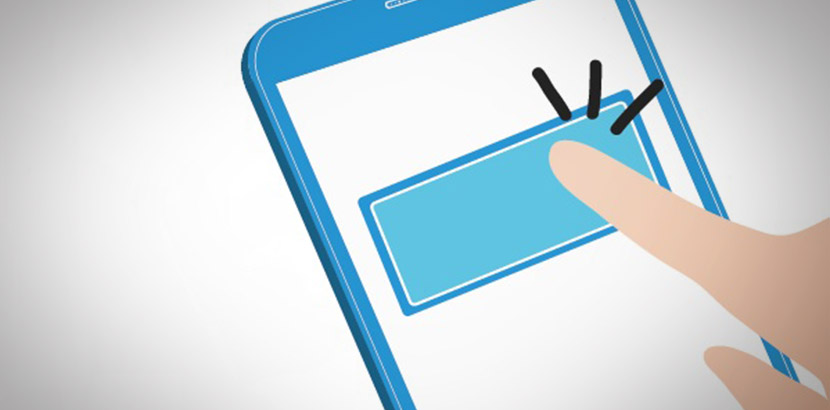 Now that the number of mobile users has out paced desktop users and Google has forced the world to mobilize with Mobilegeddon, all publishers are aware that sites have to be responsive and mobile friendly or they will be penalized in the Google search rankings. But are publishers and advertisers aware of how Google's algorithm affects the ad format: mobile redirects?
Mobile redirects send traffic to an advertisement page instead of a website. Google has been clamping down on redirects and sends violation warnings and notifications to publishers, additionally Google has been known to penalize and de-list websites for using redirects that send users to an advertisement and not a legitimate content page. This means publishers will see a drop in organic visits leading to less ad impressions, ultimately generating lower revenues with this ad format.
As more and more publishers stop allowing the mobile redirect ad format on their sites and with mobile traffic continuing to increase, the best way to harness this global change is to use alternative mobile ad formats. ExoClick has many different mobile ad formats that publishers can use in order to maximise their revenues without losing search rankings, additionally these alternative ad formats engage with the consumer as opposed to mobile redirects which send consumers away from the site.
Mobile Popunders
Popunders are perhaps the most commonly chosen ad format to replace redirects. For publishers, popunders are a more expensive format for advertisers to buy, ensuring higher revenue generation. Popunders are non intrusive because they sit behind the website that the consumer is viewing. The ad is not visible until the user has finished browsing the site, ensuring that his concentration is not distracted by the ad. Once he leaves your site he can turn his attention to the popunder advertisement.
For advertisers, popunders can create a lasting brand/product image because they appear after a website is closed and they are BIG, taking up the full screen to create maximum impact. Additionally, because the popunder ad has to be closed manually by the consumer you get a few more seconds of their attention.
Popunders give advertisers an eCPM that is generally higher than mobile redirects, of course the cost of popunder ads are pretty high compared to banner ads, but as you can see the ROI potential that they give is also high.
Tips for advertisers to run successful popunder campaigns include:-
Target market – Target websites that are related to what you are promoting for example if your website sells car parts and accessories, your popunder campaign should run across a network of car dealer websites.
Big is beautiful – Because of the popunder's screen size you can show consumers the home page of your website within the ad creative so they can immediately see what the experience will be like on your website. If you are promoting a video streaming site the user can see your content at full screen size, again enhancing consumer experience. You can add huge call to action messages using large fonts to attract attention with short strapline messages. Popunder ads can really create a great impact on consumers with the right creative.
Engage, don't enrage – The drawback to popunders is that some of the creatives can be too busy and consumers can get annoyed by them as they are forced to close the popunder, so make sure that your creative is entertaining and to the point in order to engage and not enrage your target consumer.
Webmaster.net has selected ExoClick as one of the top 4 best popunder ad networks of 2015
Mobile Banners & in app Android ads
Another great alternative to redirects are mobile display banner ads. These come in various sizes 300×250, 300×100 and 300×50 with positioning available at the top, middle or bottom of the mobile devices screen.
For publishers these mobile banner options allow for a variety of size formats and screen placements to maximise revenues on their mobile pages. For advertisers mobile banner ads are supported by large numbers of publishers ensuring massive reach through the format. Billions of banner ad impressions are available on mobile everyday. Banner ads can be purchased easily and in small quantities. They are a less expensive format than popunders and even though they have a lower CTR than popunders they can generate more impressions.
For tips on effective banner advertising please visit this blog post
Instant Messenger
Typically a copy of the instant messenger chat box, this 300×100 ad format appears at the bottom of the mobile page. ExoClick has greatly improved the script of this format and many premium sites are already using it in our network. It is very efficient for chat messenger services, dating and livecam products and advertisers are already seeing excellent CTRs averaging between 0.5%-1%.
Conclusion
For publishers these alternative ad formats can compensate for the penalties associated with mobile redirects. ExoClick recommends that publishers test these formats on their mobile pages by using a mix of popunders, banners and instant message formats, then use our big data filters and tools to analyse the performance of your ad zones using these formats in order to find the right mix for revenue optimisation.
Read more blog posts about ad formats