How ExoClick innovated in 2022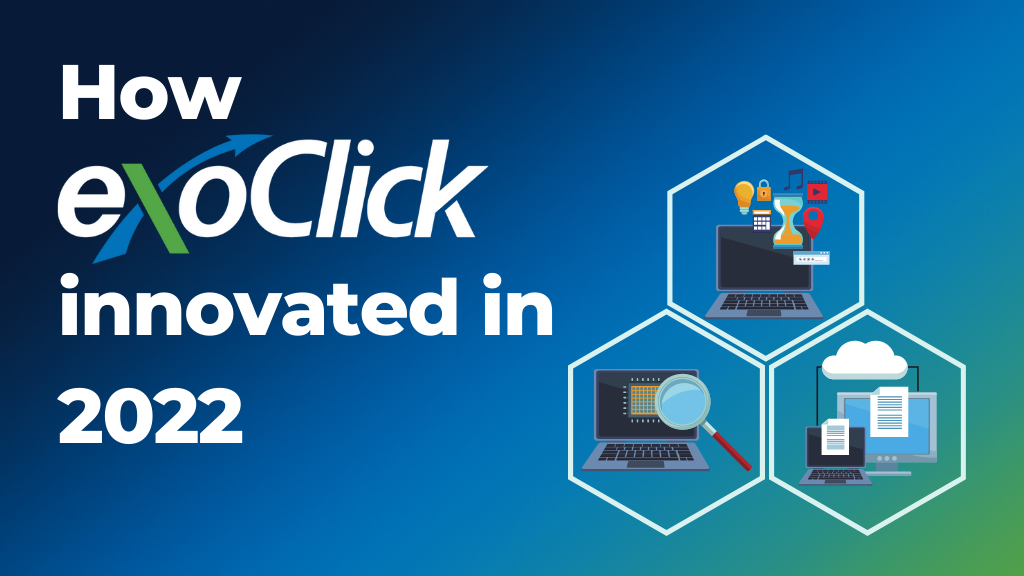 Online advertising is a highly competitive industry that evolves non-stop. To allow our clients to be on top of the game and keep up-to-date with the current trends, at ExoClick we continuously work to innovate, bringing new optimization features and updates to the table. 2022 has been a year full of innovation, where we opened up new traffic sources, offered brand new video features, payment options, and more. Continue reading to find out the top 7 ExoClick innovations for 2022!
#1- New feature! Call to Action & Friendly URL for video formats:
Call to actions are a key component of all forms of advertising – especially video advertising! CTAs inform users of what it is that they are expected to do with your ad – click, sign up, buy something, etc. They are designed to persuade end users to act quickly, encouraging action. Our new CTA feature for video formats allows advertisers to add a predetermined CTA text on their video ads (In-Stream, Outstream, and Slider), to easily direct the user towards their offer's landing. Check out our Advertiser Case Study: Games Offer using ExoClick's CTA Video Feature.
The main 3 benefits of adding a CTA to a video ad for advertisers are:
Prevent Decision fatigue: CTAs destroy users' decision fatigue by setting a very clear course of action, removing possible distractions from their vision field.
Increased engagement: Your video ad tells your service's story, and a CTA condenses the message, increasing engagement by encouraging a specific action.
Increased CTR and conversion rates: Well-crafted CTAs are key to maximize CTRs, being the tipping point between bounces and conversions.
Learn how to enable this feature from a Publisher's and an Advertiser's perspective!
The Friendly URL feature displays on the advertiser's video ad as a Domain name, below the CTA, with a maximum of 15 characters. The domain should be the same as the advertisers landing page URL. By showing the domain, this lets the end user know the domain they will be taken to if they click, which builds end user trust.
#2- Conversion Tracking feature improvements
Conversion Tracking is key in online advertising because it allows you to follow the progress of your campaigns, learn from your audience's behavior to then optimize your assets and targeting to maximize results based on what works and what doesn't. With ExoClick's improved Conversion tracking tool, you can create Goals to track performance, and gain useful insights on conversions and behavior, all in real time. The ability to track in real time means that you can make real time decisions on what to do next, to ensure that your campaigns are successful.
With this new feature, the Advertiser can choose a Conversion Value, with which they can monitor their conversions through detailed reports. These improvements combined should help you noticeably maximize ROIs and revenues! Here are the 4 key benefits of setting a conversion with a specific conversion value:
Tracking conversions: Track each of the conversions with an accurate monetary value.
Detailed reports: Obtain a more detailed report through the new metrics that we have to offer (Conversion Rate, Profit, Revenue, ROI).
Easily see campaign revenues: Our color coded revenue results show green for profit, black for breaking even and red for losses, to quickly see where campaing adjustments need to be made.
Conversion Goals adjusting: Adjust any conversion goals that are under performing.
#3- New payment methods: USDC Cryptocurrency 
With the goal of making our platform more accessible to advertisers and publishers around the globe, we added USDC cryptocurrency as a funding method for advertisers and a payment method for publishers. There are many types of crypto money, including Bitcoin, Ethereum, Tether (USDT) and USD Coin (USDC), however ExoClick uses USDC only, as it is one of the most stable and safe crypto currencies, which adds an extra transaction transparency and safety to transactions through the ExoClick platform. Here are the 3 key benefits of using this coin:
Speed: Setting up wallets, as well as crypto transactions can be completed in a matter of minutes.
Costs: Transaction costs are usually less expensive, generally much lower than other payment methods.
Accessibility: Crypto allows people who don't use traditional banking services to make online transactions in a matter of minutes.
Check out our Publisher Payment documentation and our Advertiser Funding documentation to learn more about the USDC Crypto payment method.
#4- Video making service new feature: Video ad voiceovers
ExoClick's free video ad making service is a great asset for these advertisers who do not have the time or the creative resources to create video ads on their own. To help our clients build on their video ad success, we have now introduced voiceovers to the creatives. This new feature is available in Dutch, English (American or British), Finnish, French, German, Italian, Norwegian, Portuguese, Romanian, Russian, Spanish, Turkish, Arabic, Hindi, Tamil,Chinese, Indonesian, Japanese and Korean. Here are the 3 main benefits of adding voice overs to your videos:
Greater engagement: A voiceover helps communicate a story to the viewer not only visually but also with sound, doubling on the message's strength.
Reinforce your CTAs: Using a voiceover allows you to add extra CTAs throughout your video.
Speaking their language: The ability to have several different languages gives you a much broader reach, targeting different GEOs.
#5- Ultimate Guides:
We want to help our advertisers succeed with their offers! That's why we created the Ultimate Guide series, packed with useful market insights, vertical, business intelligence, ad format CTRs and campaign optimization tips to help generate higher revenues. This year, we have launched 3 ultimate Guides:
The Ultimate Guide to Online Games:

Online games are extremely popular because they are a highly accessible, snackable and affordable form of entertainment, with plenty of brand new games to discover every single day. According to Statista, in 2020, the global online gaming market generated approximately 21.1 billion U.S. dollars in revenues. The number of online gamers is expected to rise to 1.3 billion users by 2026. As you can see, Online Games are a highly profitable business!

The Ultimate Guide to Dating:

Dating is a great vertical, because connecting with others is a basic human need. Because of how human communication has evolved throughout the last few years, Dating Sites are big business. According to Statista, in 2021 Revenue in the Online Dating segment reached US$3,241m. Revenue is expected to show an annual growth rate (CAGR 2021-2024) of 9.3%, resulting in a projected market volume of US$4,230m by 2024.

The Ultimate Guide to Casino Offers

: Online Casino games have become extremely popular over the last few years, growing to be a multimillion dollar enterprise! According to Grand View research, the global online Casino market size was valued at $57.54 billion USD in 2021, and is expected to continue growing at a compound annual growth rate (CAGR) of 11.7% from 2022 to 2030.
#6- Fluid Player latest update: Live Stream Video Ads!
Ever since YouTube LIVE and Twitch, live stream video ads have become extremely popular, with brands using them to connect in real-time with their audience. As a result of this immediate connection, LIVE videos are proven to achieve a higher response from the end user. Our free open source HTML 5 video player Fluid Player has been serving streaming files as main videos since 2020. With the 2022 update and following up on user feedback, the Live Stream video ad format is now also available in video ads. To enable the new feature on their site's ad zones, publishers only need to make sure that they are using the latest Fluid Player version (3.2.1). Here are the main 3 benefits:
Eye-catching: Streaming ads are highly engaging and interactive, which helps gain higher audience attention.
Higher Conversions: Because they are great to promote services based on social interaction, streaming ads offer higher conversions chances.
Real-Time Experience: Streaming ads offer a real-time experience to end users, allowing them to immediately connect with the content.
#7- New traffic source: Social media and messenger apps
4.62 billion people across the globe use social media, for an average of 2.5 hours per day: According to Smart Insights, 424 million new users have gone online for the first time within the last 12 months! Our new Social Media and Social Messenger Groups traffic allows advertisers to target users interested in very specific topics being discussed in groups on social media and messenger apps.
All the advertiser needs to do is to send a direct link for their offer to the group admin or affiliate, who will curate creatives and post the ad in the group chats. Here are the main 3 benefits of this traffic source:
Very fresh audience: New users are constantly joining social media channels, which means that the audience on these sites is always very fresh.
Customized messages: Group admins know better than anyone what works best for their subscribers, so your ad creatives and messages will be heavily targeted.
High click rates: Because the audience hasn't seen your offers before, and the heavy customization, social media generates higher leads and conversions.
These are just some of the innovations and feature updates launched in 2022. Expect more industry leading platform features, new ad formats and more in 2023!