ExoClick is now a member of WeProtect Global Alliance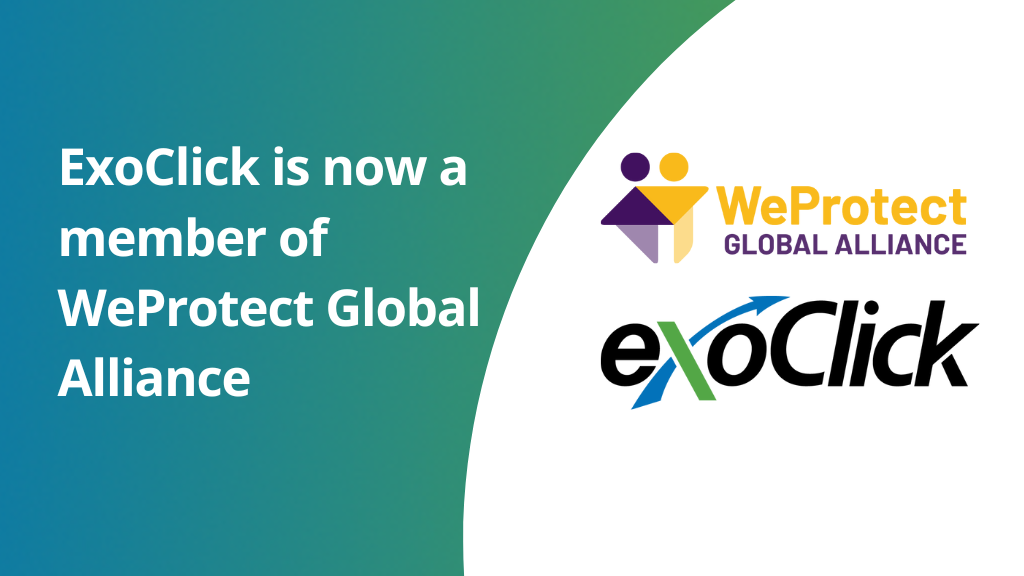 ExoClick is now a member of WeProtect Global Alliance, an Alliance of over 200 members committed to ending child sexual exploitation and abuse online. We believe that every child deserves to grow up in a safe digital environment, free from harm and exploitation.
WeProtect Global Alliance brings together governments, civil society, and the technology industry to tackle the growing threat of child sexual abuse online. By working together, the Alliance can develop effective solutions to prevent the spread of child sexual abuse material online and bring perpetrators to justice.
ExoClick's COO Adrien Fonzé commented, "ExoClick takes this subject extremely seriously and by joining WeProtect Global Alliance, we aim to help them in their fight to rid the internet of child sexual abuse images and videos. Not only to protect the victims of this crime but also to help keep the internet as a safe viewing experience for end users." 
 Fonzé continued, "As a member of the Alliance, we have access to a wide range of resources and expertise to help us in our mission to keep children safe. We will participate in regular meetings and discussions with other members, sharing best practices and exchanging ideas on how to tackle this complex issue. A good example of this is WeProtect Global Alliance's biennial Global Summit."
ExoClick is committed to implementing the learnings in the Alliance's frameworks, which provide guidance on understanding the issue of child sexual abuse online and developing effective and meaningful responses to it.
Iain Drennan, Executive Director, WeProtect Global Alliance commented, "I am pleased to welcome ExoClick as a new member of WeProtect Global Alliance. Their work within our Alliance will play an important role in building a digital world designed to protect children from sexual exploitation and abuse." 
ExoClick's involvement in WeProtect Global Alliance is a testament to the technology company's commitment to keeping children safe online. Everyone has a role to play in ending child sexual exploitation and abuse online, and ExoClick is proud to be part of this global alliance working towards a safer online environment for all children. This partnership comes in addition to ExoClick joining the Internet Watch Foundation and Adigital.
If you would like to learn more about WeProtect Global Alliance and how you can get involved, please visit their website at https://www.weprotect.org/. Together, we can make a difference and protect children from harm online.