Enabling Two-Factor Authentication on ExoClick accounts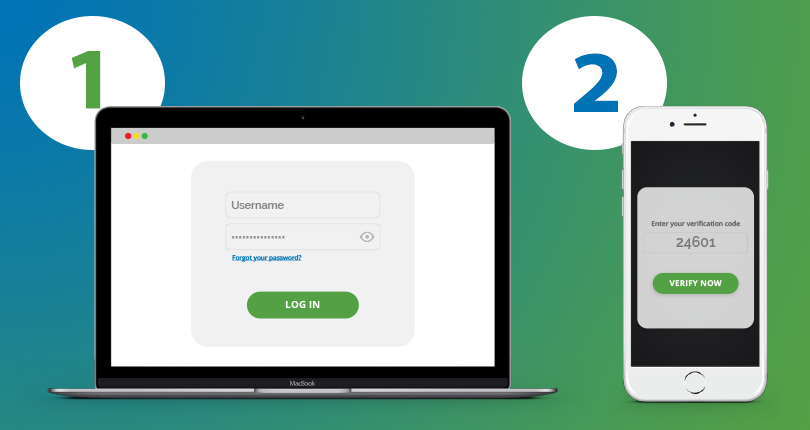 Protecting your account information is a top priority for ExoClick, that is why we recommend that you activate Two-factor authentication.
What is 2FA and why you should be using it?
Two-factor authentication (2FA) is a highly efficient way to secure your accounts and digital assets. It works like an extra layer of security to better protect both user's credentials and the resources that the user can access. So when you log into your ExoClick account you would be asked for two things: a password (something you know) and a second factor, such as a one-time passcode via a push notification sent to your mobile phone (something you own).
Online security experts strongly suggest enabling 2FA on all your online accounts; including email accounts, social networks, online banking, e-commerce sites, cloud computing etc.
A step-by-step guide of how to enable 2FA within the ExoClick platform
1. To enable 2FA for your ExoClick login, go to Admin Panel > Click on My Profile.
2. On the bottom right of your My Profile page you will see the Two-Factor Authentication section which you must Enable: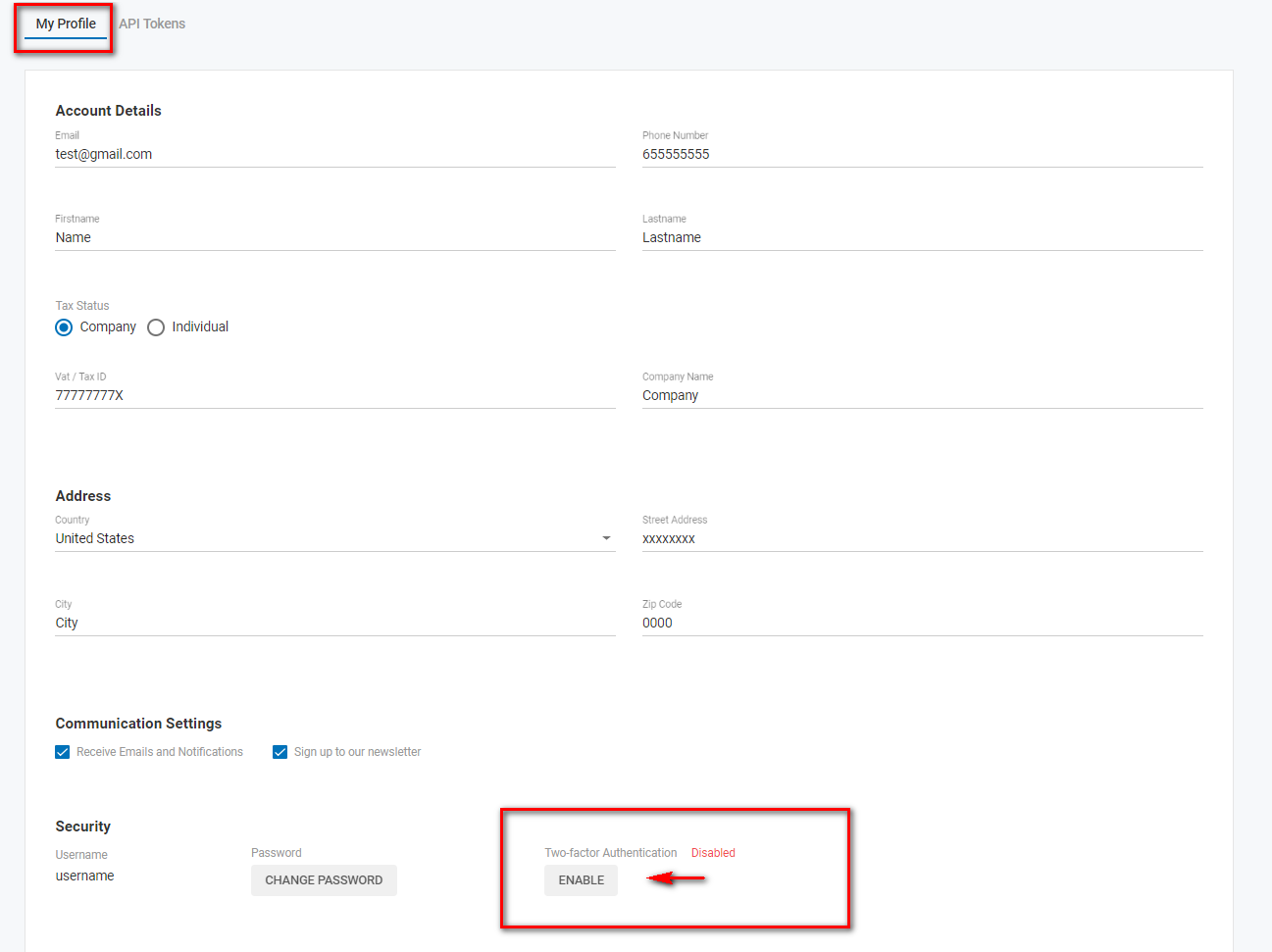 3. Next you need to configure the Two-Factor Authentication and a new window will appear where you need to set your mobile phone number and country code: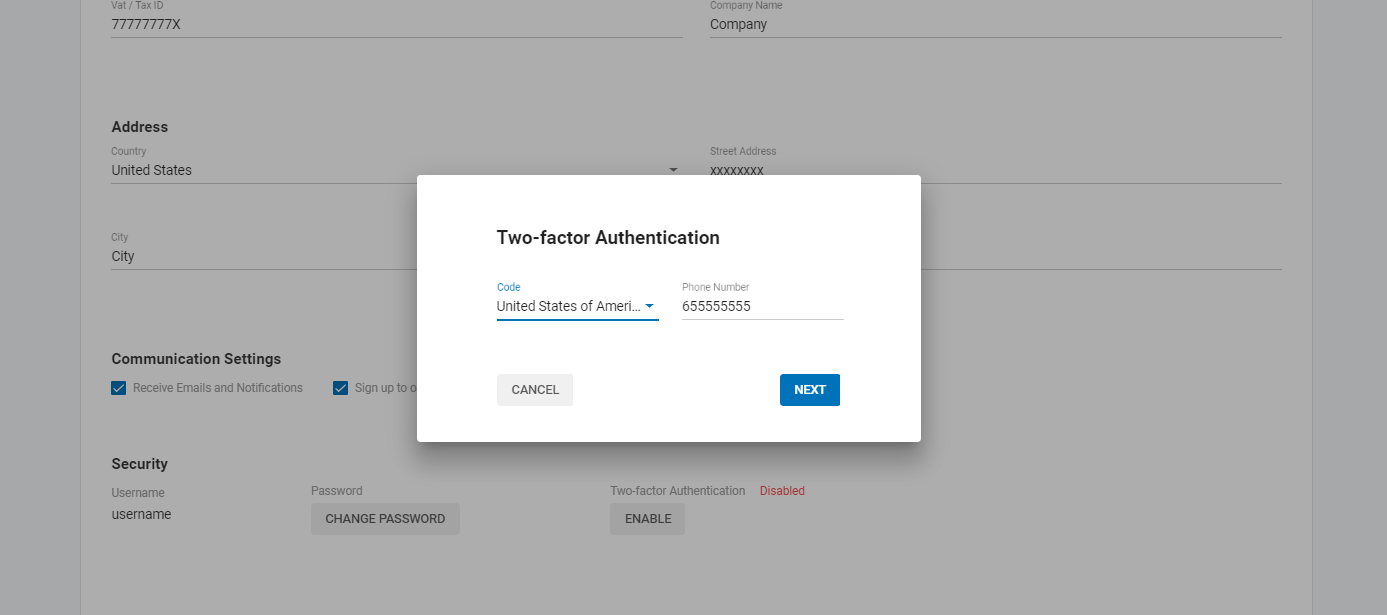 4. Once this simple process has been completed your account has been protected with 2FA, stopping anyone who wants to access your account without your consent.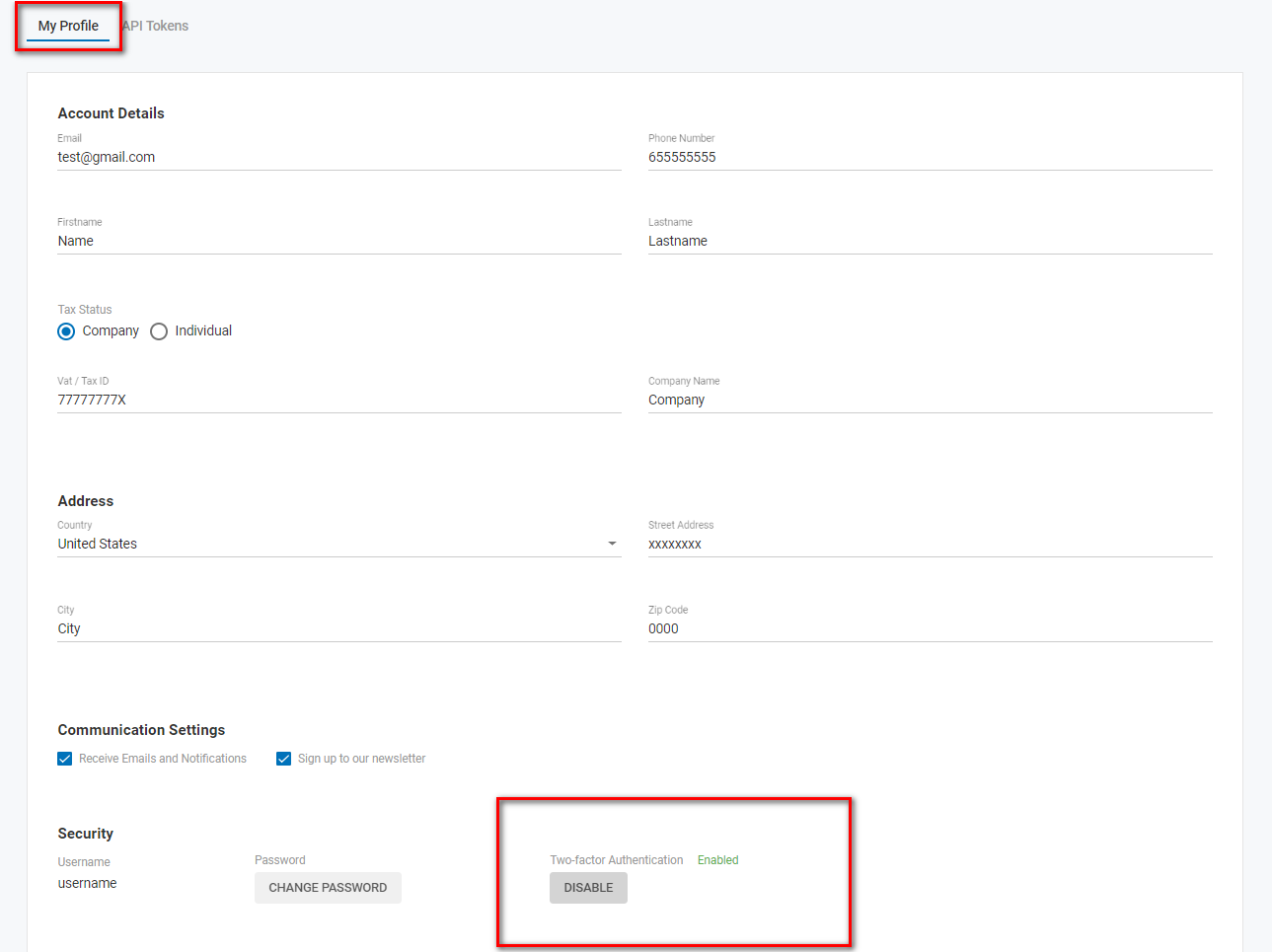 5. Finally, from now on, each time you want to access your account you will need to provide not only your password but also a token, which is a code that will be automatically sent to your mobile phone when you try to login. You will receive the token code via SMS to the mobile phone number you previously registered. Now simply add the token code into the field shown in the image below:

Note: You can set the option Remember me (30 days) in case you are always accessing from a trusted device. This will always work as long as remain logged in, if you log out you will be asked for a new token.
Different ways you can do the 2FA verification
How to use ExoClick 2FA with multiple users on your account
If you need multiple users on one account, we recommend that you use Authy apps and extensions in order to enable multiple users. By using Authy, each user will be able to access the same account with a temporary token.
Steps to using the Authy app:
1. Add the Authy app and extension to your Chrome browser

2. Launch the app by clicking on the extension icon and introduce the requested data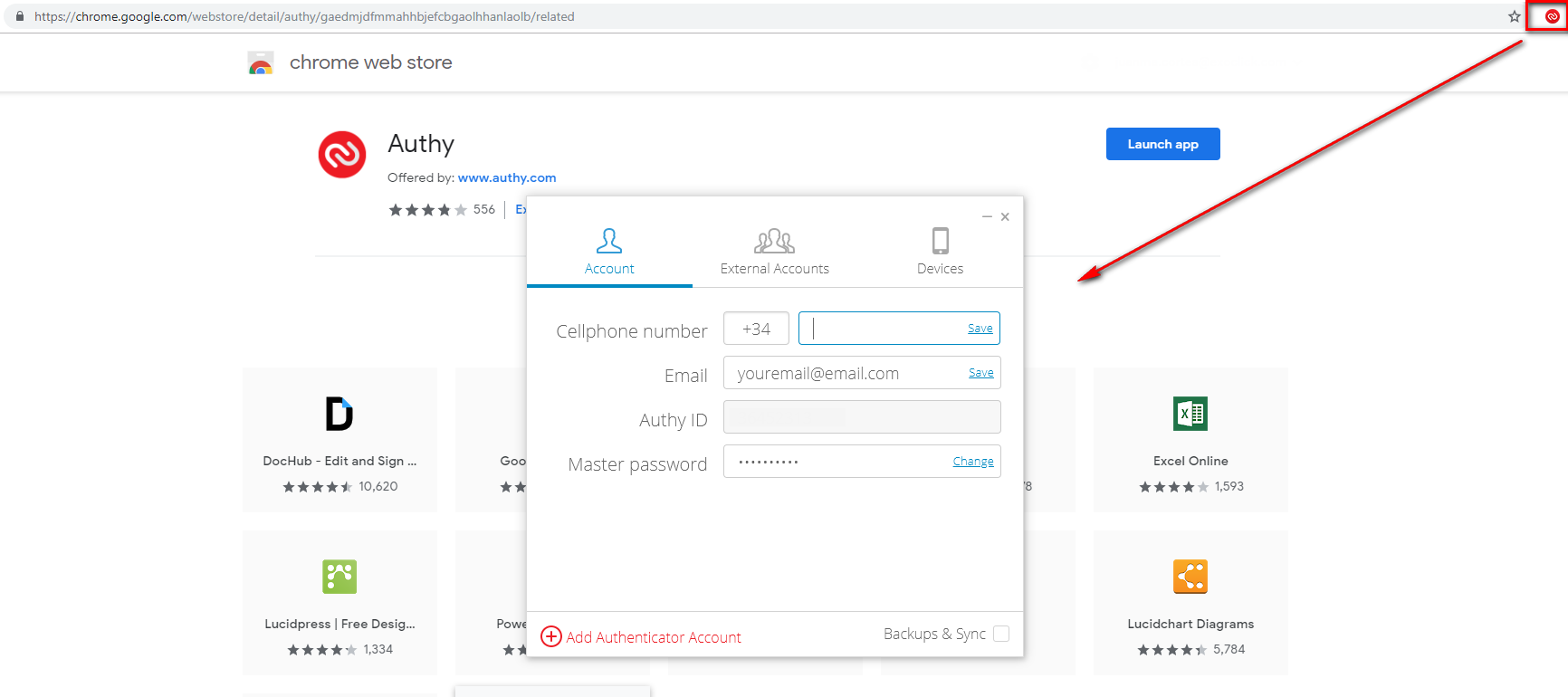 3. When you click on the Authy icon in your Chrome browser you will be prompted to for your master password, enter it and hit the Unlock button.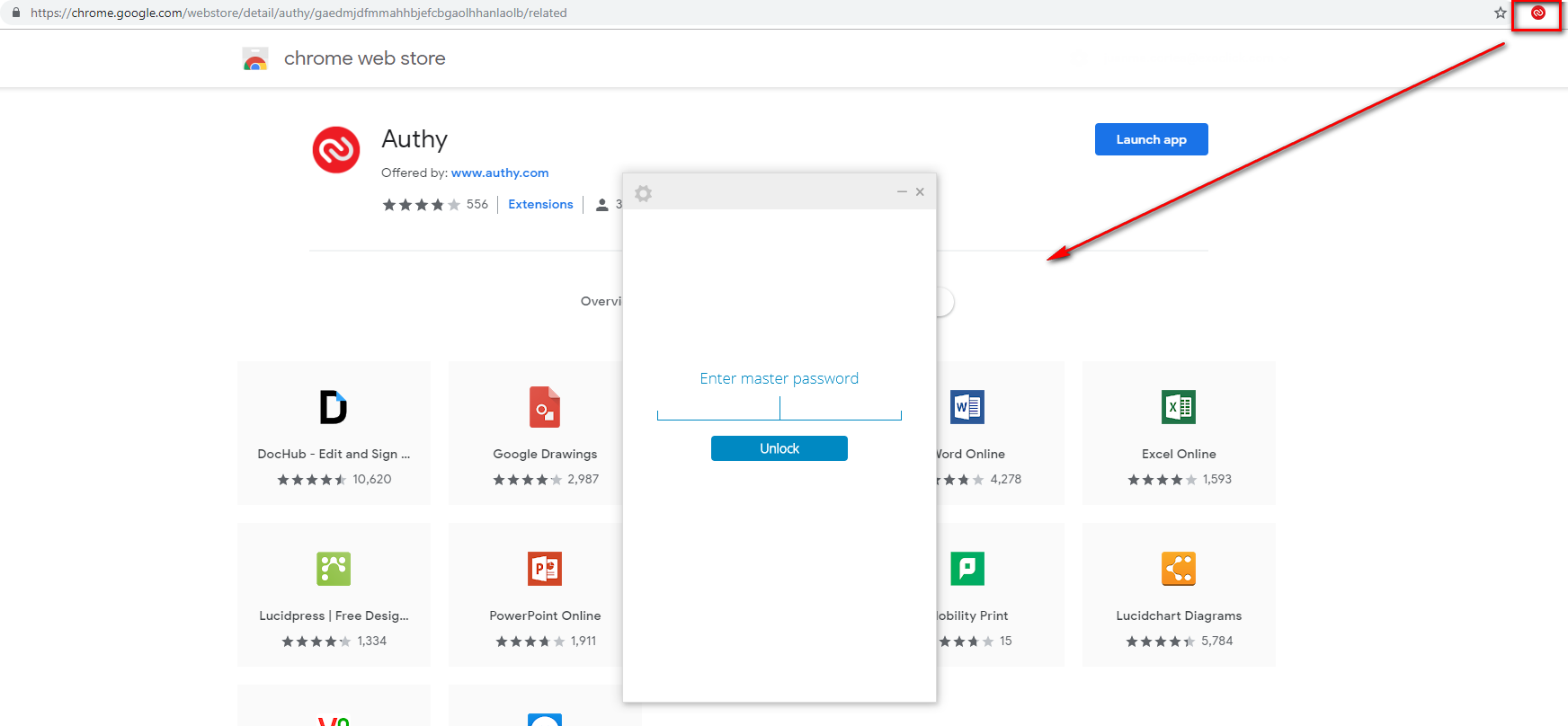 4. Once you are logged in, Authy will recognize those platforms where you are using 2FA (including ExoClick's) and Authy will provide a temporary token, see the example below: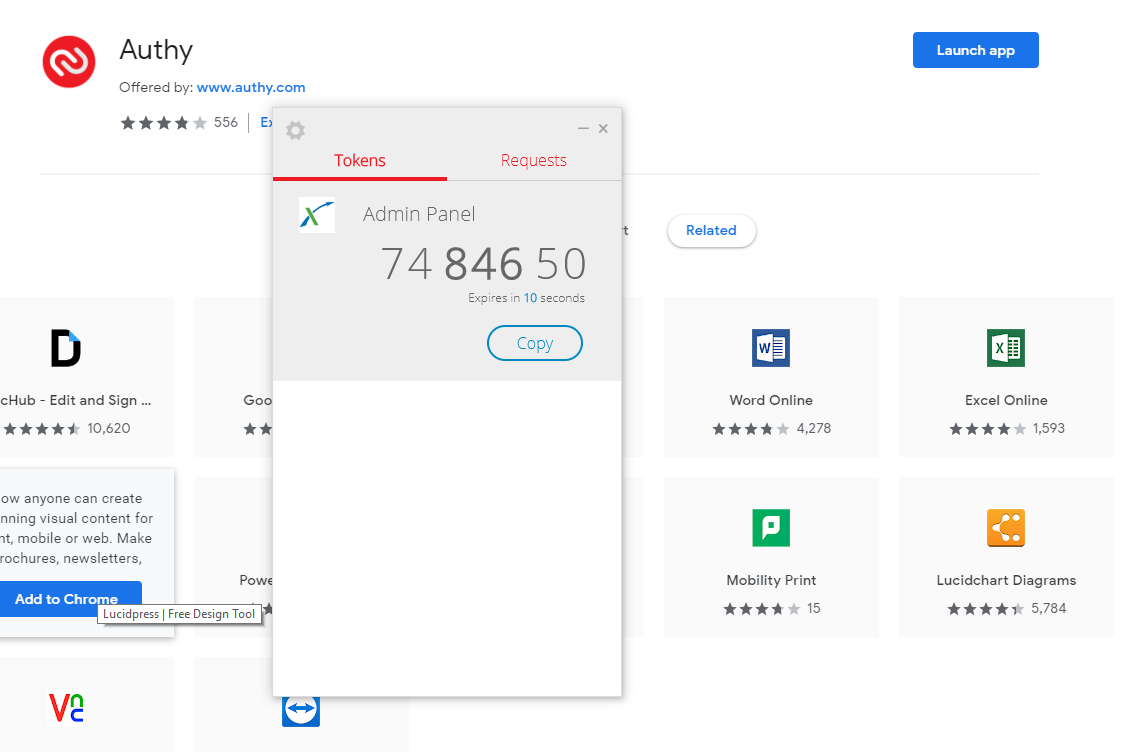 5. Add the temporary token when accessing ExoClick's Admin Panel and hit Go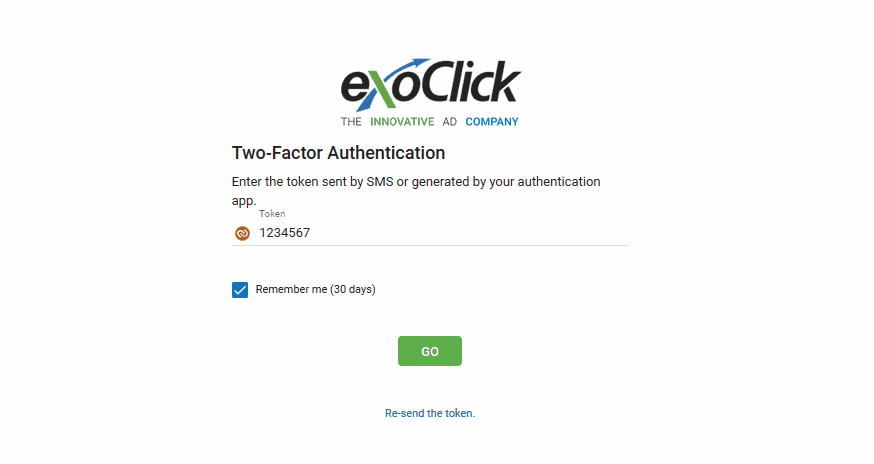 Please note: As long as you have configured the Authy app and extension under the same e-mail account, you will be able to enable multi-user access from different devices.
Authy not only provides a more convenient and secure way access to your Two-Factor Authentication tokens, but it goes the extra step by keeping your tokens safe on your computer, and additionally offers protection from phishing attacks.
More info: Introducing Authy For Your Personal Computer