A typical working day for Business Development Manager Jorge Bravo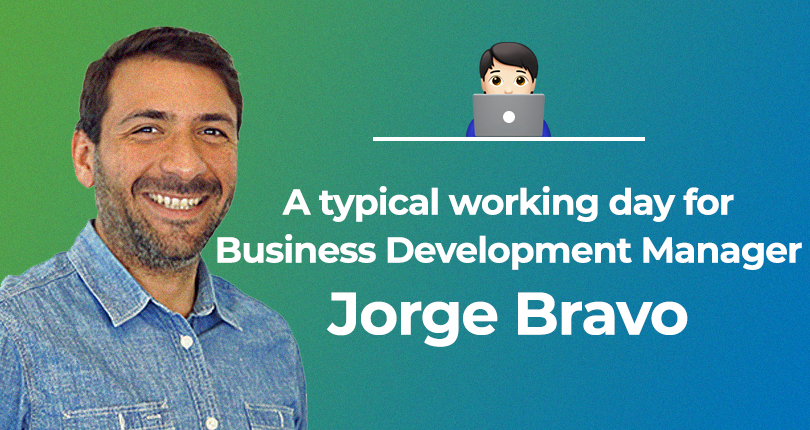 Have you ever wanted a career in Business Development? Jorge Bravo is a Business Development Manager here at ExoClick, focusing on dating traffic. We interviewed him to find out more about his role.
What is Business Development and why is it so important?
Business Development, or Biz Dev for short is normally considered an evolution of a sales role, but it is much more than just generating sales. Biz Dev is the driving force that looks for opportunities to expand a company's existing business as well as exploring avenues that could generate brand new revenue streams. Biz Dev covers a complex array of responsibilities including: prospecting, relationship building/management, documentation, understanding the business and the needs of prospective clients, project management, product development and data analysis. 
What are the industry challenges for your role right now?
The biggest challenge is not being able to attend any conferences or trade shows where you get great opportunities to meet and network with people. Holding meetings and seeing people's faces and body language normally helps both parties better build a relationship and closely examine potential opportunities and partnerships. This has now changed with Covid-19 and it seems as though a new strategy is required in order to adapt and come up with new ways to reach out to potential clients. This has been partly addressed with the virtual trade shows that are popping up this Summer where we can virtually network and investigate potential leads.
Describe a typical day for you as a Business Development Manager?
As I am working from home right now, on getting up I normally go out for a run or bike ride early in the morning, come back, have a shower, a quick breakfast and I am ready to go! I use channels such as email, Skype, Whatsapp, Telegram and Slack to catch up with client requests and team needs. Then I investigate potential leads via Linkedin profile searches, Linkedin group activity, Telegram and Facebook groups as well as forums and networking relationships I have built up. I also keep up with what is happening in the dating industry as a whole: business deals, technology, brand marketing strategies, new dating products or platform features that are released and identifying opportunities for where ExoClick could be a good fit.
How do you onboard new clients for ExoClick?
I'd normally use Skype, which seems to be the industry standard IM, and then guide them through the process of signing up and account creation and setting them up with a dedicated account manager. Once their account is up and running we closely guide them through the campaign creation process and give them optimisation tips so that they can get the best out of ExoClick's dating traffic sources. As they grow with us and with their account manager we also grow our relationship, as I continue to stay in regular contact with them.
Do you have any advice for someone wanting to start a career in Business Development?
Yes, sure. My advice is that you must be a very curious person to begin with as there is a big world of leads out there and you have to find them. Be humble and don't take anything for granted. Besides those points, I'd also like to point out that reading blogs, listening to podcasts about Biz Dev and negotiation is a great starting point. Finally, don't be scared of failing or making mistakes because you won't learn anything unless you fail and then improve as you work your way through all aspects of the Biz Dev field.
Visit ExoClick's Careers page