12 ways ExoClick innovated in 2015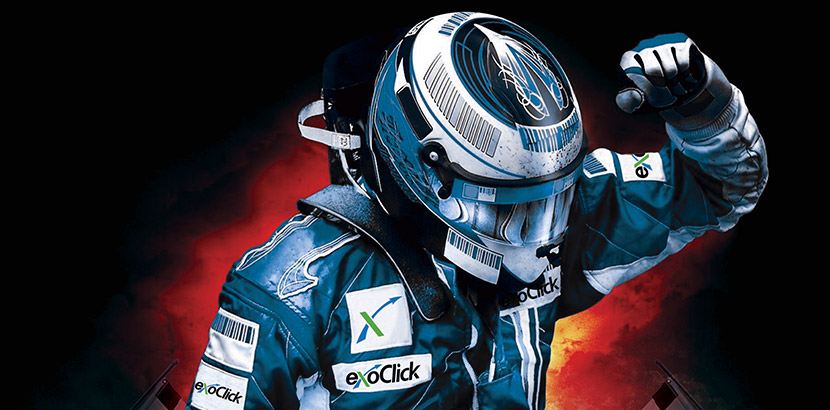 Here at ExoClick we always listen to client feedback and we develop tools and platform tweaks to meet their needs, so we introduced several great platform innovations in 2015, travelled around the world attending the industry's best shows, raised money for some worthwhile charities and we celebrated our 9th birthday on the 1 December!
Always on target
We really beefed up our targeting features. Our flexible frequency capping (x impressions per x minutes) allows advertisers to find the perfect 'sweet spot' for retargeting consumers.
Keyword targeting lets advertisers reach relevant audiences with traffic-driving keywords to lift their campaign's performance, single or multiple keywords can be targeted or blocked.
Our IP ranges targeting allows advertisers to target specific IP addresses/ranges. This is particularly useful for mobile carrier targeting where clients can use their own databases of IP ranges to target specific IPs.
We also introduced a wifi only targeting option.
More ad formats
We launched two new ad formats for desktop: the Sticky Banner, a traditional display banner that can be placed in nine different positions on screen, as the user scrolls down the page the banner stays in exactly the same position which maximises viewing exposure.
The Notification Bar sits at the top of the desktop screen and is similar to the browser notification bars. The format includes space for marketing text and features a call to action button.
Mobile innovations
We introduced a significant upgrade to our worldwide mobile carrier targeting. Our global strategic partnership network gave us direct access to mobile carrier IP addresses in Europe, North America, South America, Africa, Asia and Australasia and our upgraded targeting system now has the capacity to support over 1,000 mobile carriers.
Faster workflow
We always want to find new ways to help clients increase productivity and efficiency. Did you know that up to 10 creatives can now be dragged and dropped at the same time into Variations? We have also created server to server tracking manuals to track ExoClick traffic with Adsbridge, Cake, HasOffers, Kochava and Voluum, to ensure a fast set up of tracking campaigns with other platforms.
A multi-device platform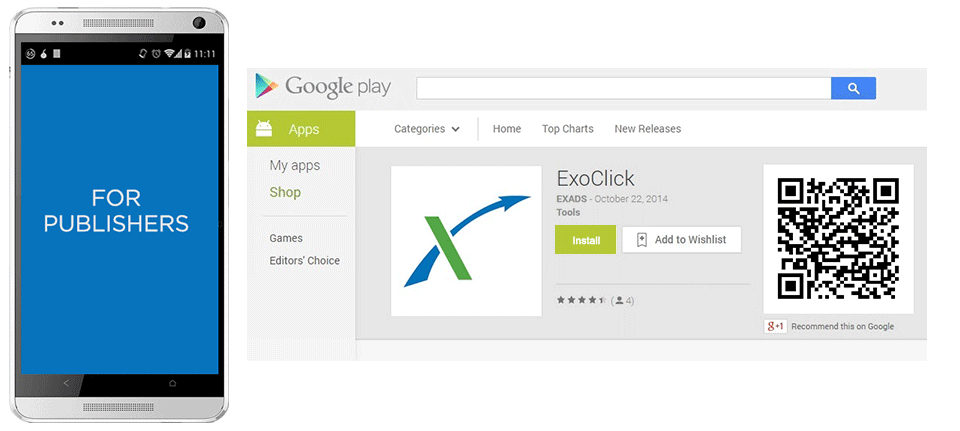 ExoClick became a truly multi-device platform with the launch of v2 of its admin panel Android app, by giving our clients the same user experience on mobile as to working inside their admin panel from their desktops. Thousands of you downloaded it from Google Play and the update came with several new enhancements including a new look and feel to the UI, vertical and horizontal screen modes, finger pinch zoom, improved data filters and colour coding, multiple account management, mobile PayPal payments and push notification messages to keep on top of campaign budgets.
Other tweaks
We tweaked our platform to deliver better language and browser detection and WebMoney was added as a payment option for publishers.
Extra security
We introduced two-factor authentication to the log in to our admin panel. This security process adds an extra stage to the login process by asking the user to provide two means of identification from separate categories of credentials; one is their username and password and the second is a verification code sent via SMS to their mobile phone. Users have the option to be remembered on their login device for 30 days, the addition of this second factor makes their account more secure.
More for developers
We launched a Developers page on our website and opened up our platform with our API. Now clients can pull code to create their own bespoke software around the ExoClick platform. The API's interface is super friendly and fast to use. Simply set the parameters and press the 'Try It Out' button to automatically generate code.
We also launched in-app advertising with our Android SDK to offer banner advertising solutions to developers and publishers. The SDK features the most popular static banner 300×100 footer format, allowing Android app products access to ExoClick's global network of advertisers.
We showed up all over the world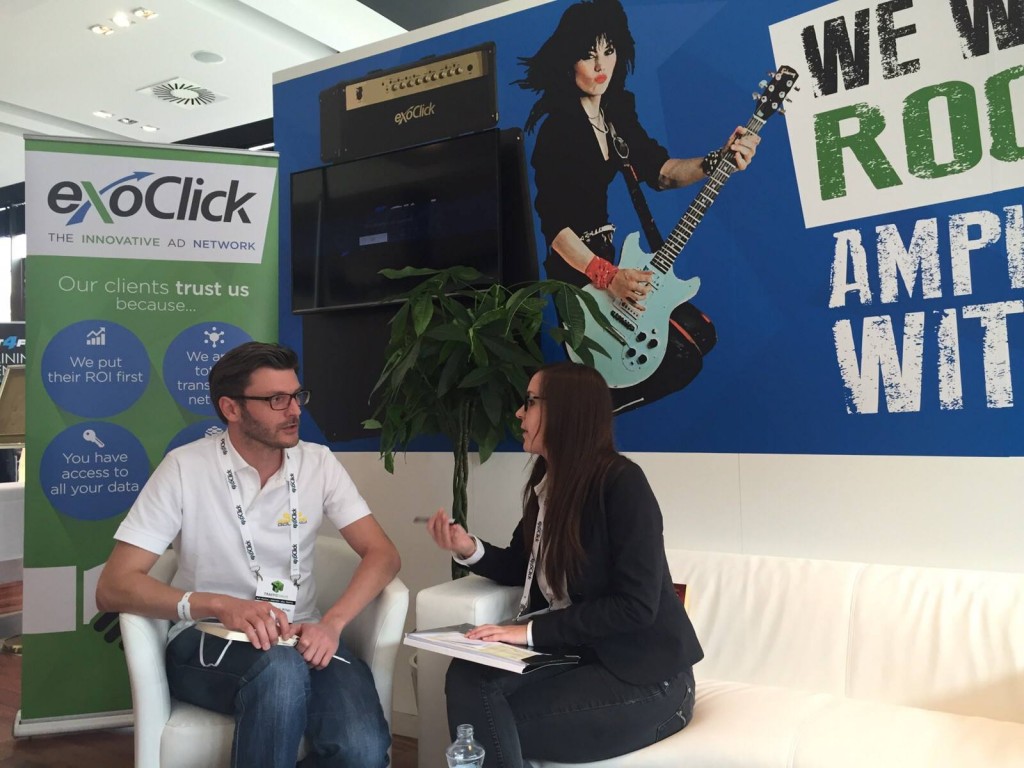 In 2015 we jetted off to some amazing trade shows and events. In the USA we attended Affiliate Summit East in New York, The Phoenix Forum in Arizona, Affiliate Summit West and InterNext in Las Vegas. We said "สวัสดี" (hello) to Bangkok when we attended Affiliate World Asia.
We continued to conquer the Russian market when we exhibited in Moscow at RACE 2015 and Russian Gaming Week.
In Europe we attended Apps World, Affiliate Conference, Performance Marketing Insights and Dmexco in Berlin, Casual Connect, Webmaster Access and Affiliate Conference in Amsterdam. Back home in Barcelona we networked at Mobile World Congress, sponsored TechCrunch's Meet Up and Pitch Off for MWC and disco divas and rock chicks enjoyed our legendary parties at The European Summit in Sitges and Prague!
Awards and achievements
2015 saw us becoming the 4th largest ad network by W3Techs, The European Business Awards named us as National Spanish Champion.
Giving for a better world


We love to get involved with charity and this year made a substantial donation to Save the Children's 'Syrian Children's Relief Fund' to aid the plight of the refugee crisis and we raised 700 euros for the Movember charity with ExoClicker's growing moustaches throughout November.
We made a great impression!
And to top off a top year, we beat our record of daily ad impressions on 27th December 2015 to deliver 4,935,137,000 ads! 5 billion daily impressions is just around the corner!