Using Video Ads to Drive Sales for Your Online Store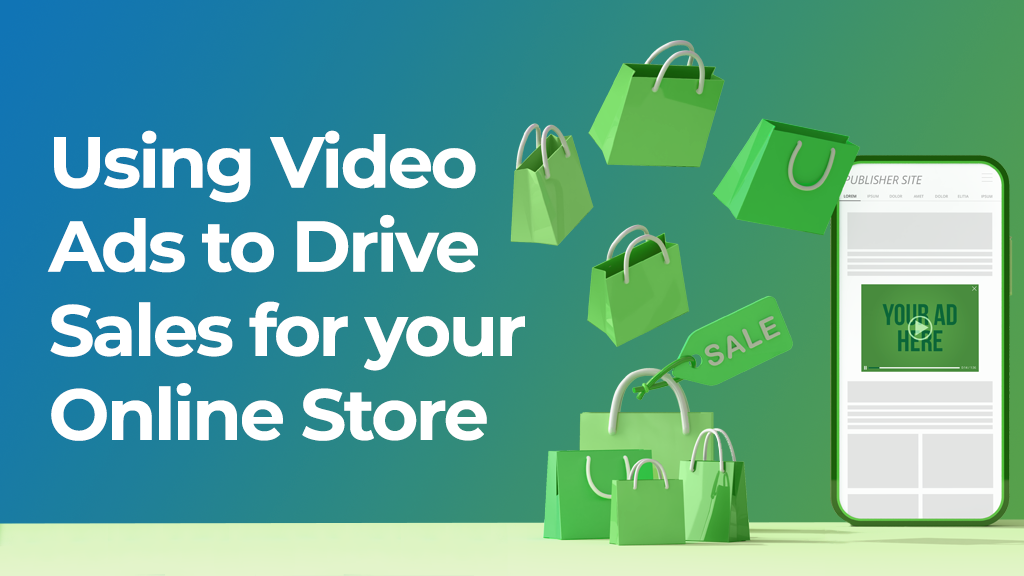 The pandemic changed people's shopping habits and online shopping became the norm. At the same time the trend for watching short form video has also exploded as apps like TikTok, Instagram Reels, etc grew in popularity. In fact Influencer Shopping featuring short videos promoting products and brands are a big part of today's marketing budgets. One of the best ways to get clicks to your eCommerce website is to use Video advertising on ExoClick's network. ExoClick offers 3 different video ad formats:
Outstream video: The video ad is displayed to an end user as they browse a website, suddenly appearing as the user scrolls towards it..
In-Stream video: The ad is shown as a pre-roll video that plays before an end user views a video on a website,  just like YouTube
Video Slider: The video ad slides in from the bottom right of the website's page, making it very eye catching to the end user.
Bidding for all video formats is:
CPM: You pay for 1,000 video ad impressions
CPC: You pay the price of a click only if an end user clicks on your video ad
CPV: Cost per view, you pay only if the video is watched by an end user for a certain amount of seconds.
CTRS for eCommerce
If we compare standard Banner ad CTRs against our 3 video ad formats you can see that for the eCommerce vertical are a lot higher, giving you a greater chance to get leads for your shop's website.

Advantages of using video advertising
With the growth in video short content due to apps like Instagram, TikTok and sites like Youtube, consumers prefer to see a video ad.

Video ads are great for brand awareness

Higher cost to bid for compared to banners but has a much higher CTR 

Video ads can be from 15 to 30 seconds in length, giving you much more exposure to sell in your brand and products to a consumer, compared to a single image in a banner

Video ads allow you to get really creative and tell a compelling story about your offer
Creative concept
There are several ways to promote your online store, but the best and simplest way is to stay focussed. We recommend that you concentrate on featuring no more than 2 products in the video ad. These can be best sellers, or maybe a flash sale to clear stock. If you show too many products it will be difficult for the viewer to focus, and the most important thing is to capture their interest. You can include a voiceover but we also recommend that you use texts. This is because formats like Outstream and Slider display with the volume muted, the viewer has to unmute to hear the voiceover. So to keep things simple the best option is background music and texts. Here is an example of an ideal video ad script:
Text 1: Brand logo and messaging about your online store e.g. The best place to buy (insert your store type) online
Text 2: Product 1, show an image of the product and a very brief description and price
Text 3: Product 2, show an image of the product and a very brief description and price
Text 4: Delivery details e.g. Free delivery on orders over $100
Text 5 (optional): Promo offer e.g. use the code FIRSTORDER for a 10% discount
Text 5: CTA, your Call To Action, e.g. Shop Now! Hurry! Limited Stock, etc
Video Creative options
There are many easy to edit video templates providers that alow you to create your own ads:
Requirements for Video ads
Quality: The video quality needs to be high enough to be easily viewable to all site visitors
Type: MPEG-4 video (video/mp4)
Video Codec: H.264
Audio Codec: MPEG-4 AAC
File size maximum: 51.2 MB.
Aspect Ratio: Popular video players automatically resize the video so that it fits to their dimensions while keeping the ratio. Nevertheless, a ratio matching the player ratio (if known) is preferable. Most common video aspect ration used is 16:9
Resolution: The resolution should be viewable by all site visitors.
Duration: The minimum duration is 15 seconds and maximum 30 seconds duration.
Don't have video creatives? No problem
ExoClick offers a free Video Making Service and we can create them for you! In order to qualify for the free video ads, you will need to commit to set up a test video ad campaign on receipt of your video ad, spending $50/50€ a day for 7 days. This is very important because you need 7 days worth of test data in order to have enough information to then launch your full video ad campaign. You may not get many conversions during your test period, but this is not the goal with a test campaign, the goal is to find out which ad zones work the best for your offer, so you can concentrate all your efforts by targeting those ad zones in your white list after the test period is over. Your account manager or a Customer Success specialist will help you set up your test campaign and optimise for your full campaign. Here is a video tutorial explaining how to set up a test Video Campaign with ExoClick.
Please contact your ExoClick account manager or a Customer Success Specialist here for more information about our free Video Making Service.
For a deeper understanding of how video advertising works check out our Ultimate Guide to Video Advertising.