Publishers! Admin Panel v2 overview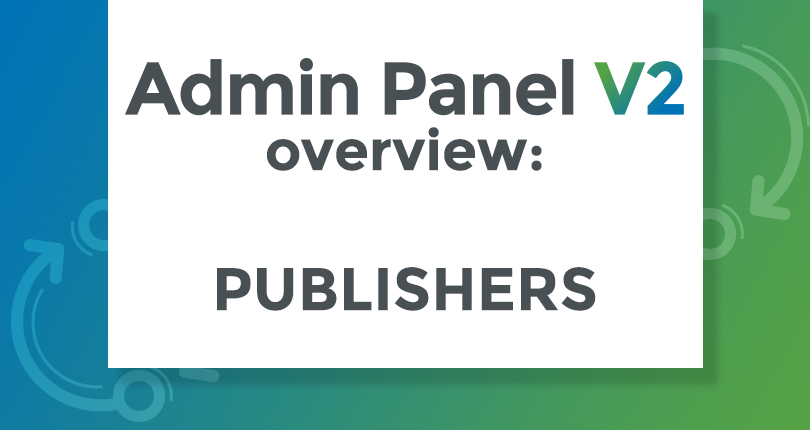 All ExoClick clients have had access to the Beta version of ExoClick's v2 Admin Panel for a few months now in order to try and test it out. In the meantime we have been fine tuning the platform to ensure that it brings our clients the best ExoClick experience. Now v2 is the default Admin Panel and it is fully responsive and works on Desktop, Mobile and Tablet.
If you haven't been using the Beta version until now, here is an overview of some of the key features.
New Dashboard!
The new dashboard includes high level data, quick view trend charts and tables.
Select stats for today, yesterday, last 7 days, last 30 days, this month.
Features graphs pulling data from the top 10 ad zones that have changed in revenue, impressions and clicks. Tables below the graphs allow you to click on the ad zone and take immediate action.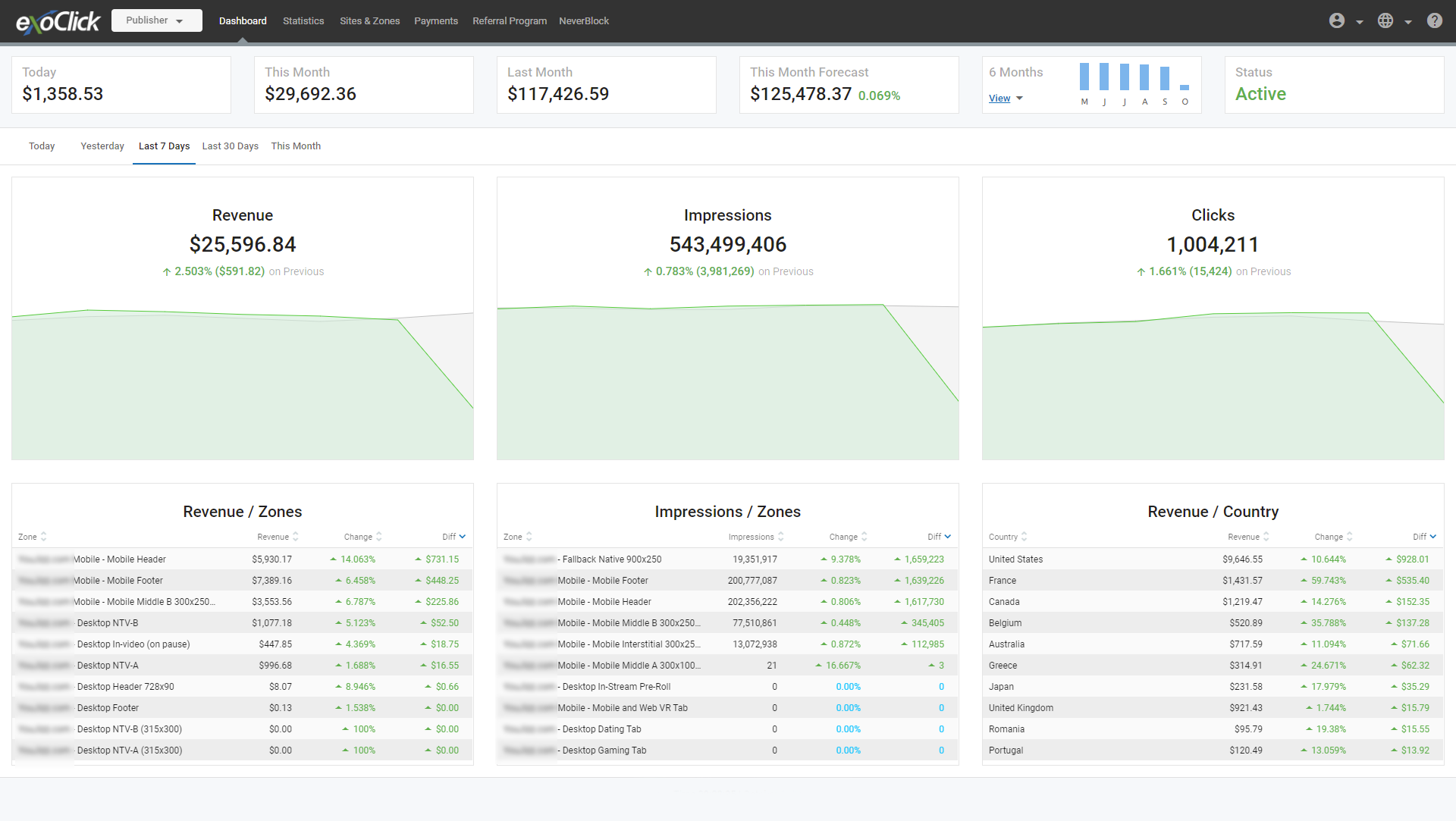 New toggle columns
Toggle columns are now grouped and include many more features. All features are selectable with additional toggle on/off action.
Columns – Date, Impressions, Clicks, CPM, Revenue, CTR, CPC

Video stats (can be switched on or off) – Video Impressions, Views, Views Ration, CPV

Push Notifications Stats (can be switched on or off) – Sent, Subscribed, Unsubscribed

Real Time Bidding Stats (can be switched on or off) – Queries, Success, Wins, No Bid, Timeouts, Errors, Av.CPM, AV. Time, Win Ratio, Resp. Ratio, Timeouts Ratio, Errors Ratio, No Bid Ratio. Please note: these metrics are for RTB accounts only.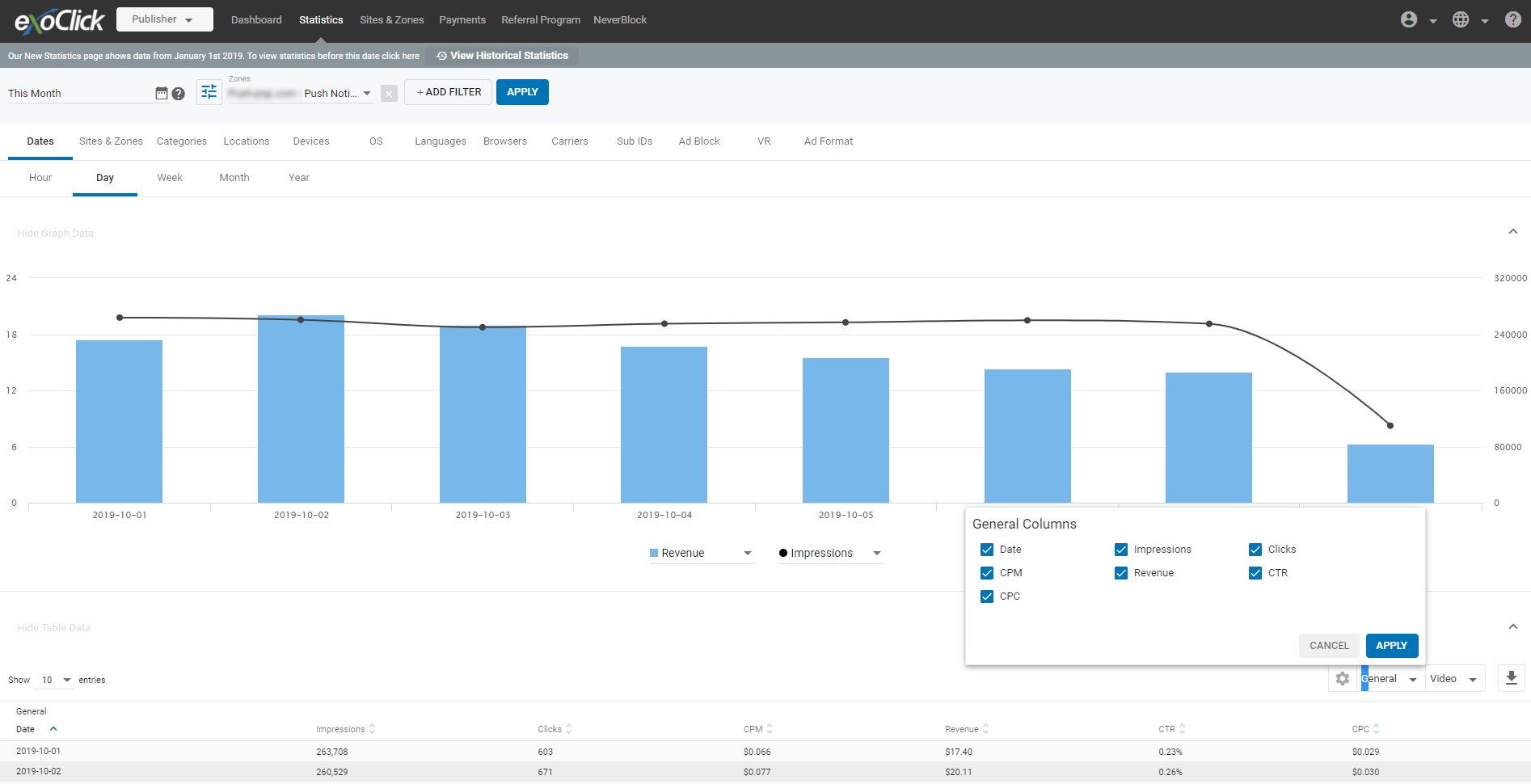 Statistics
Timezones
You can change the statistics time zone by clicking on your Statistics page and selecting the Hour tab. At the bottom right under the graph from the drop down menu, you can set the time zone for your data based by country.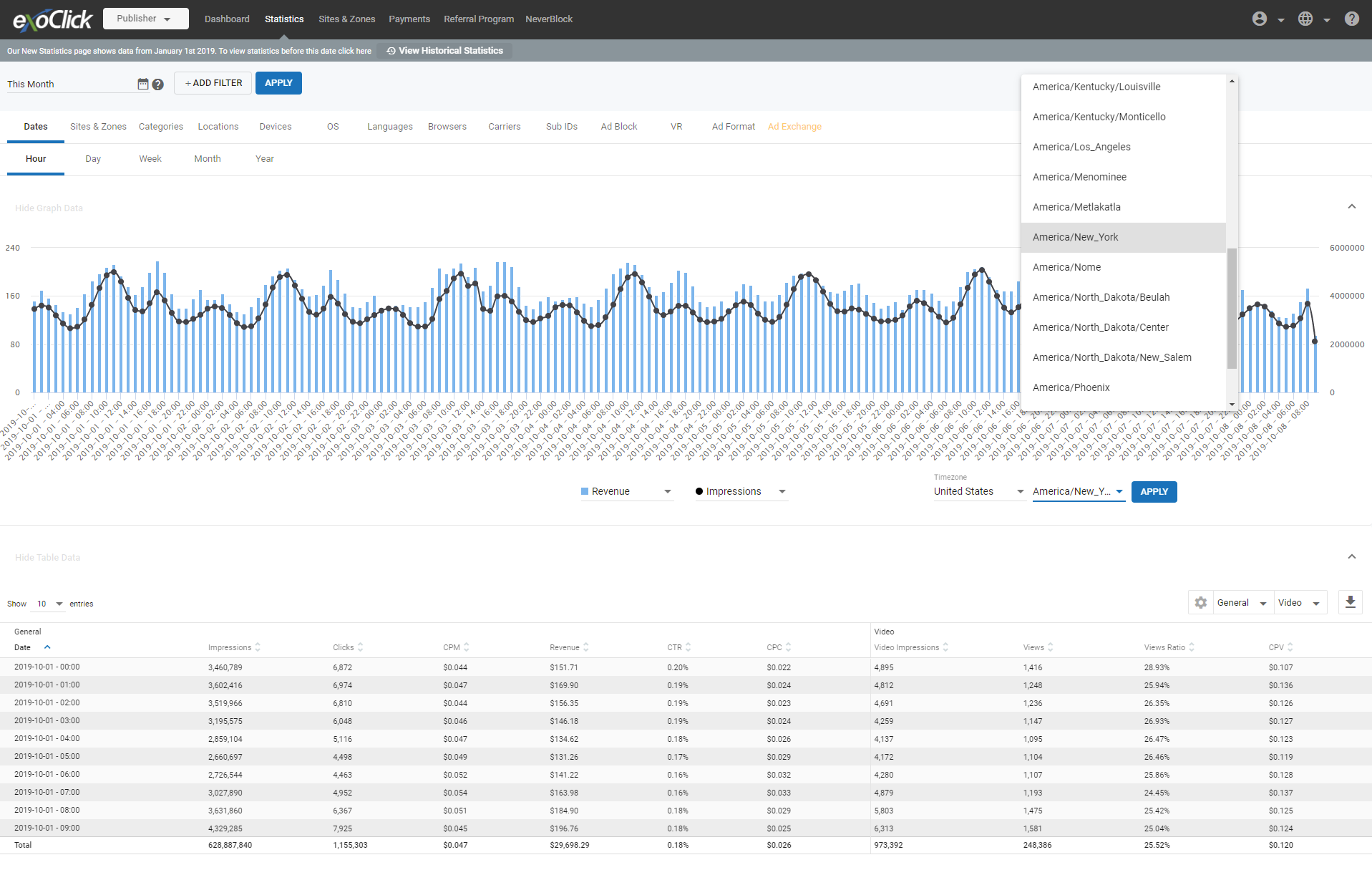 Multi-filtering
You can add a mix of different filters: tabs & drill-down menus for better cross referencing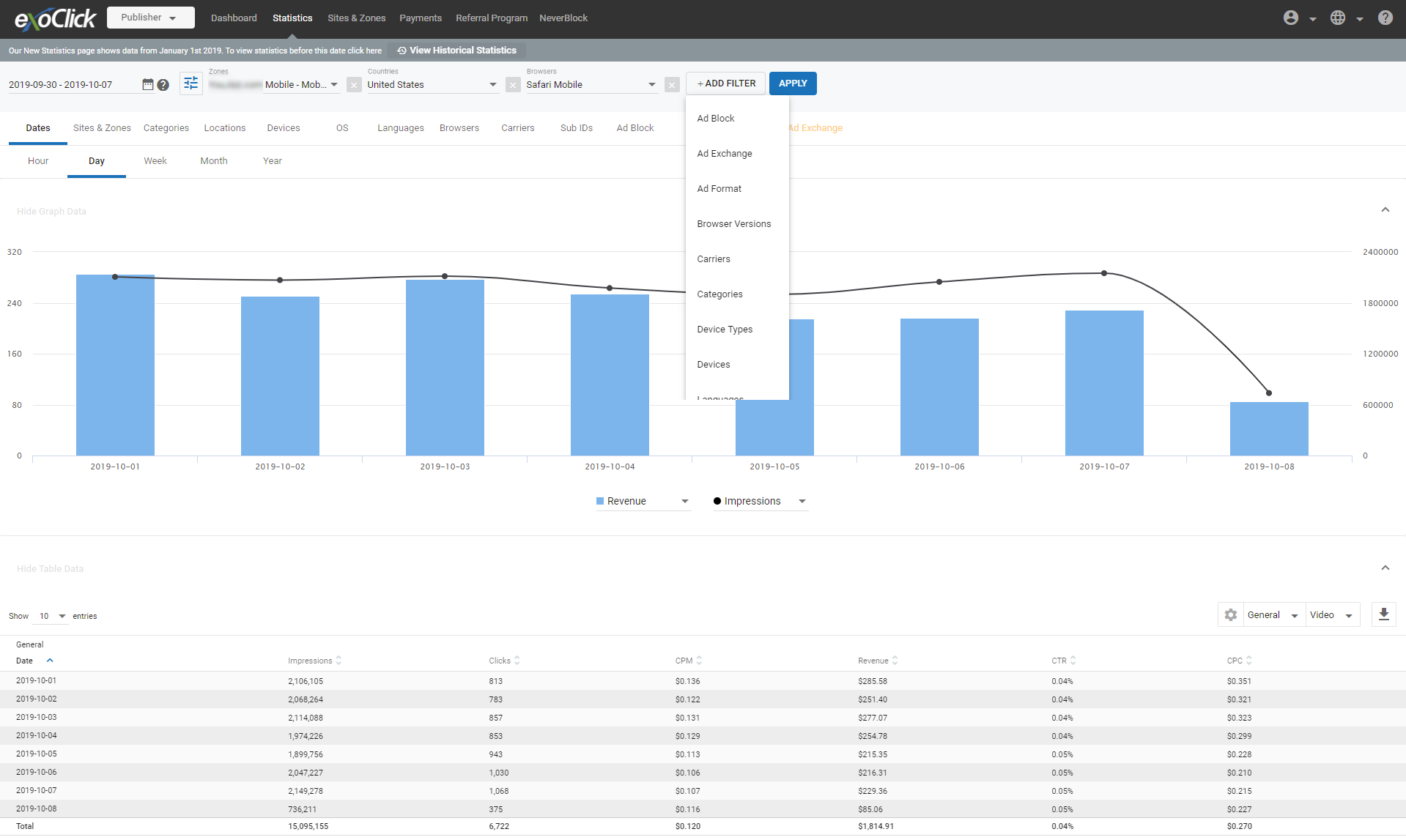 More Features for Publishers
Sites & Zones filtering
Use the search box to quickly find and filter items such as Zone ID, keywords, name, ad format type, ad format size.
Ad zone creation
Use the drop-down menu that lists all your sites allowing you to select for which site you want to create a new zone. We have designed a new UI in Zone Configuration.
As you can see the new Admin Panel is packed full of features! Please note: You can still switch back to the old version of the Admin Panel for a limited time, so why not start using V2 now to learn all of its great new features!  And if you require further assistance regarding the new Admin panel, please contact your account manager or our Customer Success team here.
For a more detailed Publisher overview click here.