PR: ExoClick continues its mobile carrier expansion in LatAm and Australia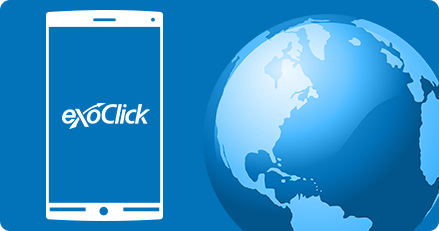 Barcelona, Spain. October 6, 2014: ExoClick, the innovative ad network for the entertainment market, today announced that the company has further expanded its network of mobile carriers in LatAm and Australia.
The company has grown its mobile reach in 11 LatAm territories with 14 mobile carriers:-
Bolivia – Viva, Entel, Telecel
Chile – Bellsouth, Movistar, Smartcom, Entel
Colombia – Ola, Movistar, Comcel
Ecuador – Movistar, Porta
Guatemala – Tigo, Movistar, Claro
Honduras – Claro
Paraguay – Tigo, Personal, Vox
Peru – Movistar
Puerto Rico – Claro
Dominican Republic – Claro
Uruguay – Ancel
ExoClick has also added the following additional carriers to existing territories:-
Argentina – Nextel, Unifon
Brazil – CTBC, Sercomtel, BrT
Australia – Vodafone, Optus, Telstra
ExoClick's Richard Cottrell, Global Sales Director commented, "LatAm is a key developing market with smartphone penetration growing exponentially. According the report 'Mobile Latinoamerica 2103′ by Guialocal.com, internet connection via smartphones and tablets in the continent is showing impressive incremental levels: Costa Rica led LatAm in 2013, with a 332% increase. Brazil was #2 in the growth of mobile Internet users with a 244% increase, followed by Argentina (221%), Colombia (216%), Mexico (213%), Chile (185%), Peru (166%), El Salvador (161%) and Venezuela (161%). This coupled with year on year growth of smartphone adoption and tablet purchases are revealing LatAm to be a market ready to be monetized with digital advertising."
Cottrell continued, "Part of our sales strategy is to ensure that ExoClick is at the forefront of the LatAm mobile revolution, so that our advertisers have unprecedented access to LatAm consumers' devices."
NOTES TO EDITORS
Read the Mobile Latinoamerica 2103: http://latinlink.usmediaconsulting.com/2014/02/an-overview-of-latin-americas-mobile-market-for-2014/
ENDS
FOR FURTHER PRESS INFORMATION:
Giles Hirst
press@exoclick.com
https://www.exoclick.com
+34 931810272
ABOUT EXOCLICK
Launched in 2006 and based in Barcelona, Spain, ExoClick is an innovative global ad network serving 125+ billion geo-targeted ads a month to web and mobile advertiser/publisher platforms via its proprietary software. Founded by current CEO Benjamin Fonzé, ExoClick is now ranked as the 5th largest ad network in the world by W3Techs and the #1 ad network for the entertainment market. The Company has been ranked twice in the Deloitte Fast 500.