PR: ExoClick Brings Big Data to Advertisers and Publishers with the Launch of Version 3 of its Ad Network Platform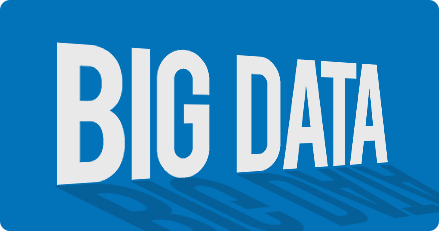 Barcelona, Spain. September 17, 2014: ExoClick, the innovative ad network for the entertainment market, today announced that the company has launched Version 3 of its Admin Panel. The significant update has several major enhancements and new analysis tools giving Advertisers and Publishers access to big data statistics. Now ExoClick clients can see detailed and segmented information regarding their traffic sources and conversions, enabling them to further optimise their campaigns, platforms and revenues.
The new Admin Panel now provides both Advertisers and Publishers with a range of precise reporting tools to analyse clicks, impressions, click through ratios, eCPM, ad zones, earnings and costs which can then be filtered by:
Date (today, yesterday, this month, last month and custom dates)
Country
Variation
Site
Device
OS
Browser
Language
Category
Mobile Carrier
Each analysis is displayed and sortable via columns and in easy to view segmented pie charts allowing quick data overviews. Clients can carry out CSV data exports to excel sheets for detailed reporting.
In order to implement these enhancements, ExoClick's propriety ad platform now has up­to­theminute statistics with data refreshing every 60 seconds, enabling clients to see their budget spend and conversions close to real­time while running campaigns.
Additionally, the Admin Panel is now truly international and is available in 7 languages: English, Spanish, French, German, Russian, Italian and Portuguese.
ExoClick's founder and CEO Benjamin Fonzé enthused, "This comprehensive version update is part of an ambitious development plan. We have invested significantly in hardware and technology to seamlessly migrate all of our systems to a new big data infrastructure. ExoClick's Advertisers and Publishers now have unprecedented access to big data sources, giving them the highest level of flexibility and knowledge both in terms of campaign targeting and publisher platform performance."
Fonzé continued, "Transparency has always been one of ExoClick's core values. We want to give our clients all the tools and data they need to increase their revenues and run their businesses successfully. This is only the first step of many new features that will be released in the coming months."
ENDS
FOR FURTHER PRESS INFORMATION:
Giles Hirst
press@exoclick.com

+34 931810272
ABOUT EXOCLICK
Launched in 2006 and based in Barcelona, Spain, ExoClick is an innovative global ad network serving 125+ billion geo­targeted ads a month to web and mobile advertiser/publisher platforms via its proprietary software. Founded by current CEO Benjamin Fonzé, ExoClick is now ranked as the 5th largest ad network in the world by W3Techs and the #1 ad network for the entertainment market. The Company has been ranked twice in the Deloitte Fast 500.