ExoClick to attend RACE 2015 in Moscow and Berlin's Affiliate Conference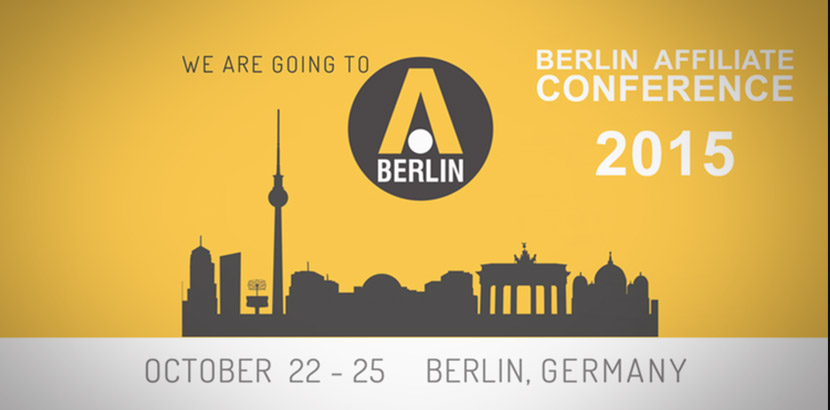 Barcelona, Spain. October 5, 2015: ExoClick, the innovative ad network, today announced that the company will be attending two key online marketing shows in October – the Russian Affiliate Congress and Expo (RACE 2015) in Moscow 8-9 October and the Berlin Affiliate Conference 22-25 October.
RACE 2015, now in its fourth year, has become the largest international event in affiliate marketing for Russia and CIS countries. The show is expecting more than 1,000 delegates from Russia, Ukraine, Armenia, Belarus, China, Italy, the UK, Malta, Germany and more. ExoClick's Russian speaking team will be exhibiting at the show from booth number B8.
Berlin's Affiliate Conference focuses on the iGaming market and is attended by over 2,200 delegates, 70% of which are affiliates.
ExoClick's Global Sales Director Richard Cottrell commented, " Both shows are key events for new business generation as well as meeting with our current clients. We have been agressively growing our market share in Russia and surrounding countries over the last 12 months. Similarly the iGaming side of our business has also seen incremental growth in traffic. Our teams will be demonstrating our recent new platform features including keyword and IP range targeting, our new sticky banner and notification bar ad formats and the latest version of our platform API."
To book a meeting with ExoClick at either show email advertising@exoclick.com
ENDS
FOR FURTHER PRESS INFORMATION:
Giles Hirst
press@exoclick.com
+34 931810272
ABOUT EXOCLICK
Launched in 2006 and based in Barcelona, Spain, ExoClick is an innovative global ad network serving 125+ billion geo-targeted ads a month to web and mobile advertiser/publisher platforms via its proprietary software. Founded by current CEO Benjamin Fonzé, ExoClick is now ranked as the 5th largest ad network in the world by W3Techs and the #1 ad network for the entertainment market. The Company has been ranked twice in the Deloitte Fast 500.