ExoClick releases 'Advertisers Ultimate Guide to Native'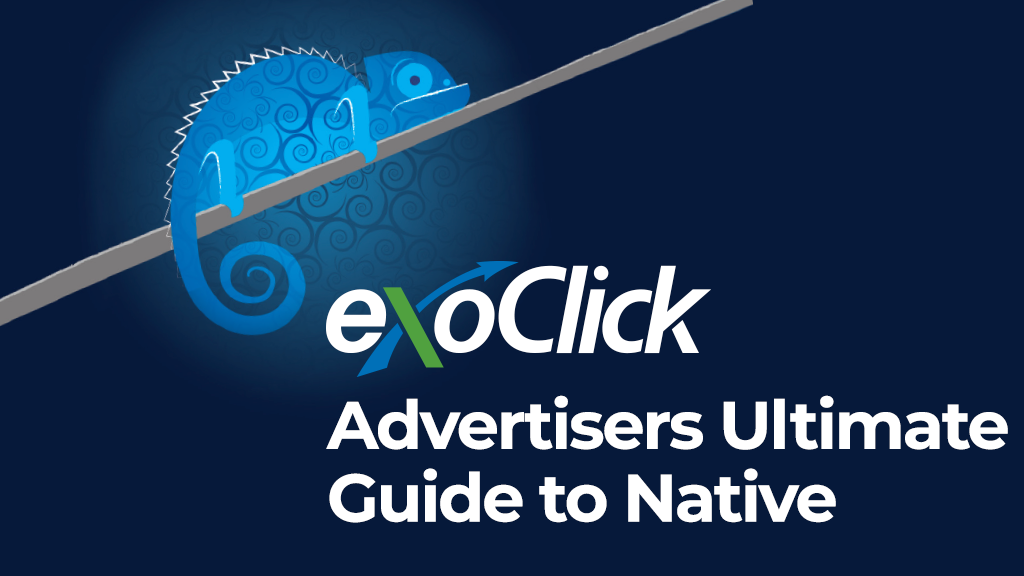 20 October 2020, Barcelona, Spain. ExoClick has released a brand new PDF as part of the company's Ultimate Guide series. The Advertisers Ultimate Guide to Native focuses on tips and ExoClick platform tutorials for advertisers using this ad format. ExoClick's platform features give advertisers one of the most creatively powerful tools in digital advertising to convert products and offers. 
The guide features:
What is Native advertising and why is it so effective?

ExoClick's top 20 GEOs for daily volumes

Business Intelligence statistics for average global CTRs for different verticals

Buying RON versus Premium Traffic

The Native customer flow

Creative advice for images, texts and landing pages
Platform tools: 
Dynamic keyword insertion

: dynamically change texts within Native ad campaigns.  This is a really useful feature, particularly for GEO targeting and can really help increase conversions. 

Keyword insertion language distribution

: automatically translates the keyword insertion token into the following languages: English, French, German, Italian, Portuguese, Spanish, Japanese and Chinese.

Native ads position assignment feature

: The Native ad format uses a multi item auction to select the ads to be shown in the different positions of the Native widget and serves only 1 variation at the time to ensure better distribution of ads.

ExoClick's 'Offers' feature

: automates the traffic sent to the best performing landing page.
Additionally there are links to two case studies showcasing tips using the format: $9,736 Profit Promoting Nutra in Thailand and a comparison of two bidding methods to set up test campaigns RON test campaigns CPC or CPM?
ExoClick offers three Native ad formats: Native Recommendation Widget, Native Interstitial and Native Exit.
The Advertisers Ultimate Guide to Native PDF can be downloaded here.