ExoClick nominated for European Performance Marketing Award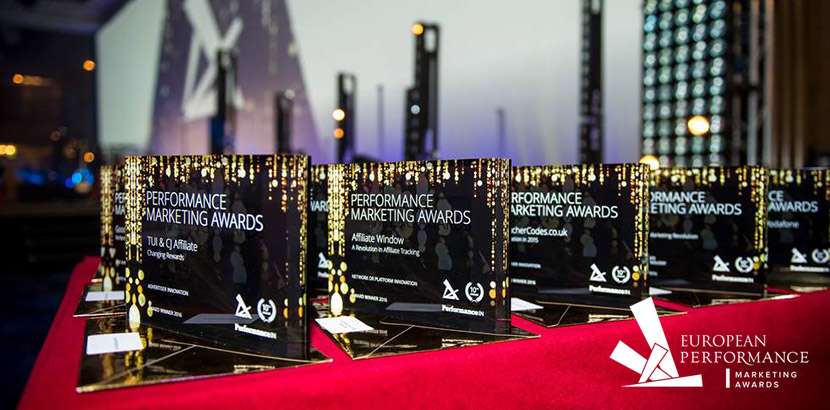 Barcelona, Spain. April 18, 2016: ExoClick, the innovative ad network, today announced that it has been nominated in the category 'Publishers' Choice of Network or Platform: Spain' at this year's European Performance Marketing Awards, to be held on July 4 in Amsterdam as part of the Performance Marketing Insights Europe 2016 trade show.
Richard Cottrell, ExoClick's Global Sales Director commented, "We are extremely excited to be nominated for this prestigious award and we are proud that our crack Performance team has been recognised for their outstanding work. Their expertise, in conjunction with ExoClick's targeting and optimisation tools, has seen the team consistently achieve a very high performance in all of their campaigns."
Voting has begun and you are invited to cast your votes for ExoClick by clicking here:
ENDS
FOR FURTHER PRESS INFORMATION:
Giles Hirst
press@exoclick.com
https://www.exoclick.com
+34 931810272
NOTES TO EDITORS
ABOUT THE AWARDS
The European Performance Marketing Awards presents an opportunity for those who operate across at least one country within the continent to challenge their European peers for one (or many) of the coveted awards.
With 25 categories to choose from, the European Performance Marketing Awards has a prize for networks, agencies, publishers, advertisers and tech providers alike. Some of the accolades for this year include Best Performance Marketing Technology, Best Multi-Channel Campaign and Best Programmatic Campaign, while individual awards are available to publishers or advertisers who have achieved success across the finance, retail, travel & leisure and telecoms verticals. Publishers who use performance marketing to monetise their sites also get the chance to vote for their choice of network or platform. Individual prizes are available to companies in Germany, Netherlands, Spain, France as well as the Rest of Europe and Rest of The World.
ABOUT EXOCLICK
Launched in 2006 and based in Barcelona, Spain, ExoClick is an innovative global ad network and Spain's biggest ad tech company. ExoClick serves 155+ billion geo-targeted ads a month to web and mobile advertiser/publisher platforms via its proprietary software.
Founded by current CEO Benjamin Fonzé, ExoClick is ranked as the 4th largest ad network in the world by W3Techs and is the #1 ad network for the entertainment market. The Company has been awarded several industry accolades including being featured three consecutive times in the prestigious Deloitte Fast 500, winning the Ruban d'Honneur Award for The Business of the Year with a Turnover of €26-150m in the 2015/16 European Business Awards as well as being named Spanish National Champion at the same awards. ExoClick is ranked at number 812 in the 2016 Inc. 5000 list of the fastest growing private companies in Europe and in 2015 it was ranked at number 11 in the Top 20 Best Workplaces in Spain.