ExoClick kicks off September with three key trade shows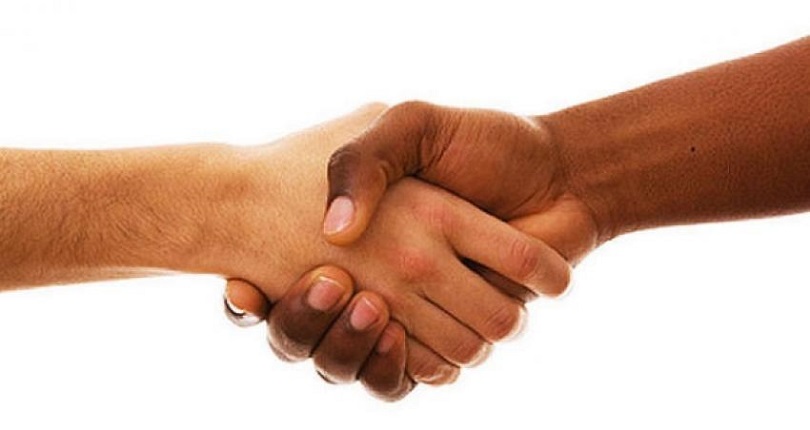 Team ExoClick has a busy month in September, we will be attending trade shows in Amsterdam, Cologne and Prague! Meet with us and find out about our new Ad Exchange, RTB Programmatic, Native advertising, Membership site traffic and more!
Here is a run down of our trade show agenda and which of our team is attending each show.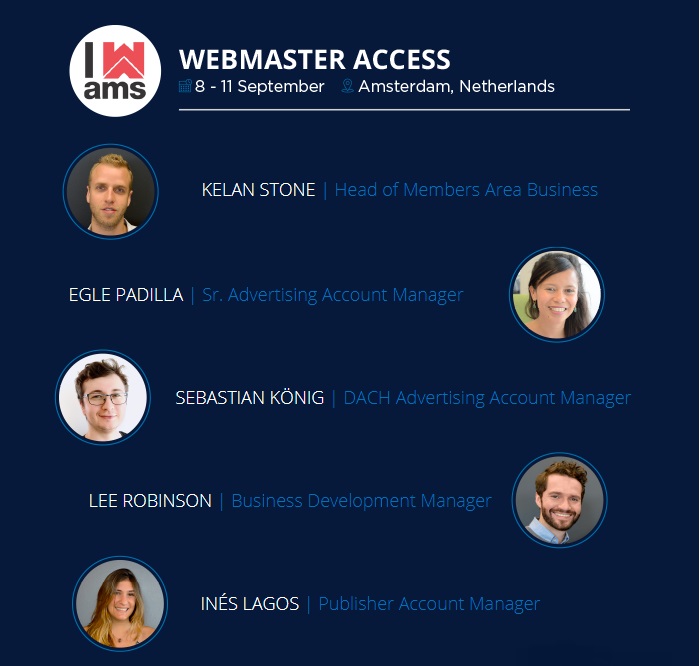 Our team touches down in The Netherlands for Webmaster Access.  This 3 day show, which is the biggest webmaster show in Europe attracting over 1,300 attendees from 56 countries with 270 CEOs and industry decision makers from 350 companies.
The show also features in depth business discussion panels and ExoClick team members will be on the following panels during the show:
Sebastian König our DACH Advertising Account Manager will be on the 'Profiting in Germany: How to Capitalize in Deutschland' a discussion on ways to improve your business footprint in the world's fourth largest economy, on Saturday, 9 September from 2pm-2:50pm
If you haven't harnessed the power of mobile yet, Lee Robinson our Business Development Manager will be part of the panel 'Mobile for Newbies: What Webmasters, Media Buyers & Site Owners Need to Know' on Sunday 10 September at 2pm – 2:50pm.
Lee will also be on the panel for 'Titans of Traffic: How to Get More Bang for Your Buck With Advanced Buying Decisions' where attendees will learn top media buying tips in order to drive conversions and maximise their traffic ROI, on Sunday, 10 September 3pm – 3:50pm.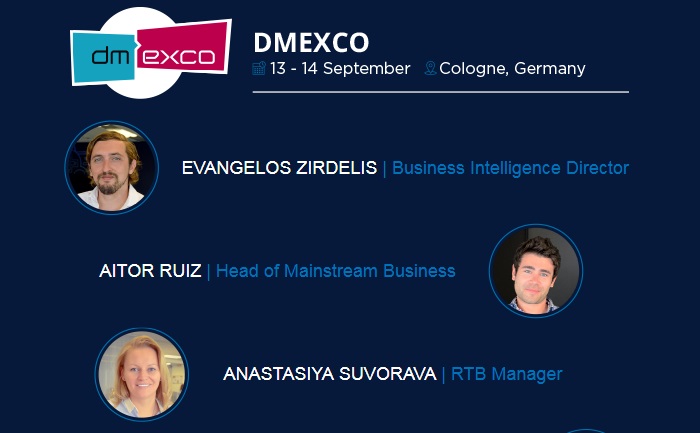 Then we are off to Germany for one of the leading digiconomy shows in Europe. Dmexco attracts around 50,000 visitors and more than 950 exhibitors.
ExoClick is one of the show's exhibitors you can find us in Hall 7, Aisle A, #050 so come and meet with us at there!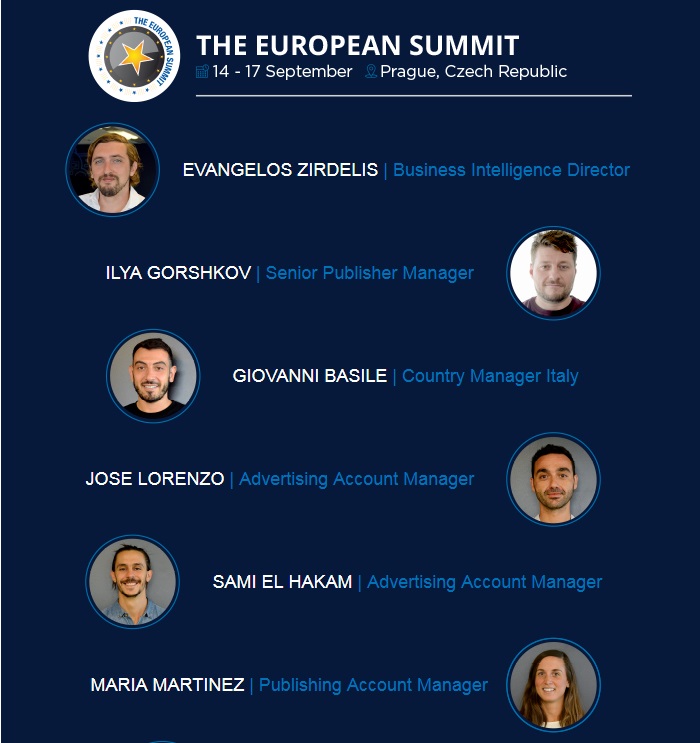 ExoClick is a super-sized sponsor of The European Summit in Prague and we will host the main party on Friday 15 September at the Fashion Club. We also have a Business Lounge D6 where our team of experts will be there to meet and offer advice on ROI, local markets, traffic, native advertising, conversion tracking, ad blocking solution and much more.
ExoClick's traffic experts will be on a range of different industry panels on Friday 15th September:
Jose Lorenzo Advertising Account Manager will be on the 'How to get started with native advertising' panel from 12:30pm-1:20pm
Evangelos Zirdelis Business Intelligence Director will be on 'Strategies in how to increase revenue from your membership sites' from 1:30pm-2:20pm. This will be a very interesting panel because ExoClick recently introduced Membership area traffic on its platform.
Counntry Manager for Italy, Giovanni Basile will be on the panel 'How to promote adult products via mainstream campaigns' from 2:30pm – 3:20pm
Ilya Gorshkov Senior Publisher Manager will be on the Russian panel 'Тенденции на российском рынке' (Russian market trends)' from 4:30pm–5:20pm.
On Saturday 16th at 12 noon-12:50pm Evangelos Zirdelis will hold a special presentation 'Why you should plug into ExoClick's Ad Exchange' which will explain what an ad exchange is, how it works, what is programmatic and advantages for advertisers, publishers, DSPs, agencies and networks who plug into our Ad Exchange. This presentation is a must for attendees wishing to find out more about the future of the online advertising business.
To book a meeting with ExoClick's at any of these events please email advertising@exoclick.com