Advertisers! How to convert online games offers with video advertising in Europe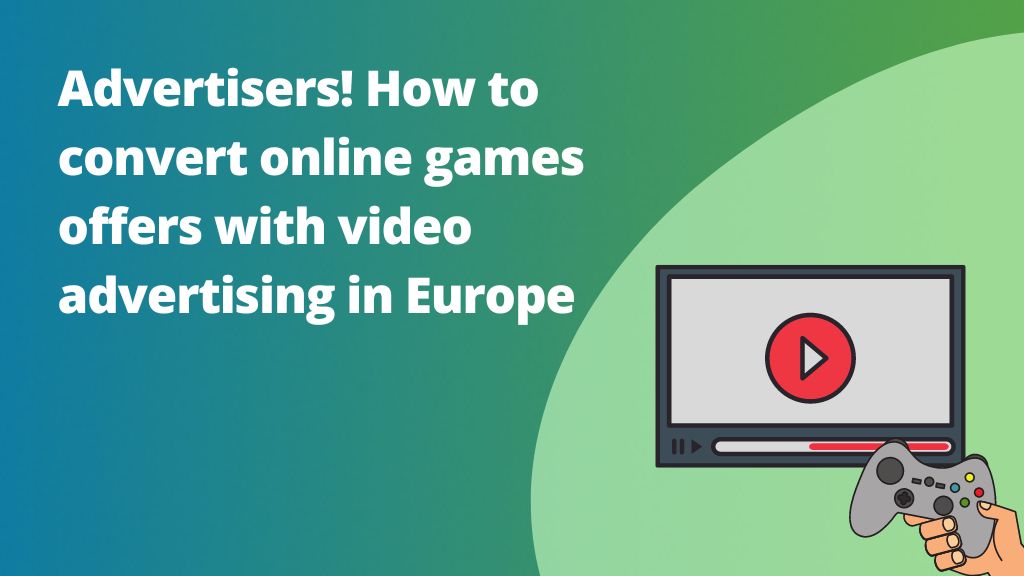 As the internet has become increasingly more accessible across the world, and the pandemic forced people to turn to digital ways of entertainment, the online gaming industry has become largely popular in the past few years. This is especially noticeable in Europe, with more than half of the population playing online games on a regular basis. This means that promoting online gaming offers is a great way to achieve high revenues! And the best ad format to do so? Video. To help you promote your online games offers in Europe with ExoClick's high-converting video formats, we will give you exclusive network stats, expert creative and cultural tips and best practices to help you maximize results. Read on to find out!
Why online games are popular in Europe
Online games have evolved into a way of life in Europe to a point where EU's video game industry is worth €23.3 billion, becoming a medium with which people can create their own reality and interact with others across the world, whether it is in an educational and skills training way, or as a social communication tool. Here are a few reasons why Europe's online gaming industry keeps on growing:
#1 Online games are social: Whilst playing online games, European gamers feel like 'you can easily and comfortably meet new people and stay connected with other players with similar interests as it is easy to find the right community within online gaming.' So many games turn to the digital world to expand their connections.
#2 Online games challenge the end user's minds: The average European gamer enjoys a good challenge that will enhance their gaming skills! And most games have challenges that gamers need to overcome in order to advance to the next level, which is also a side way to train their decision-making skills and boost their self-confidence.
#3 Online games are educational: A lot of gamers enjoy interactive games that teach them about the world, history, different cultures, etc. Many online games are built focusing on learning by using entertainment as a medium, using the rewards system as a nice prize for learning new things!
#4 Online games are a new way to experience stories: Immersive games allow players to create and experience stories in the digital world. We can see this in online games like Grand Theft Auto, Just Cause 3 or Wheelman, which are a few of the most popular online games in Europe.
#5 Online games promote teamwork and build confidence: Multiplayer games offer shared experiences and ways to collaborate and learn from other players, whilst building new friendships, which is also a way to build European players' confidence!
Why is video the best ad format for online games
Online games and video ads are a perfect match because they are both all about entertainment. ExoClick's network has 3 different video formats, which are all compliant with the IAB industry standards and fully responsive across all devices. Video ads are highly engaging, can be passively watched and have higher CTRs. This is especially true within the online gaming industry since video formats allow you to showcase gameplay, character design options, premium options and other exciting experiences of the game you are promoting. Here are the main 4 benefits of using ExoClick's video ads for games offers:
1# A highly engaging ad format: You can generate more qualified leads with video ads, as they are more engaging. Also, it has been demonstrated that end users tend to remember video for longer than image, increasing the chances for an end user to come back and click on it.
2# They increase your Conversions: Video is an excellent way to showcase the best features of your online game offer in order to better persuade your audience to download it or play it. Leading to higher conversion rates.
3# Building brand trust: Online end users are more likely to share video ads than image ads from brands they like with their friends, building credibility and trust that will boost engagement and more qualified leads.
4# Monitor and test for the win: Monitor and optimize your Video ads to achieve the results you want for your online game offers. With ExoClick, you can test several ad campaigns with different video ad formats to learn which video ad format generates the higher conversion rates and maximize results.
Best Video ad formats to convert online games in Europe
In order to help you best convert your online games offers with video advertising in Europe, we have asked our Business Intelligence team to provide us with exclusive Network stats, including impression percentages, CTRs and device split.
Online games with Video advertising in Europe: Mobile, Tablet & Desktop
Mobile is the most popular device due to the fact that there are more people using mobile devices than desktop. Here is the impressions breakdown by device on the ExoClick Network for online gaming offers in Europe. Let's have a look!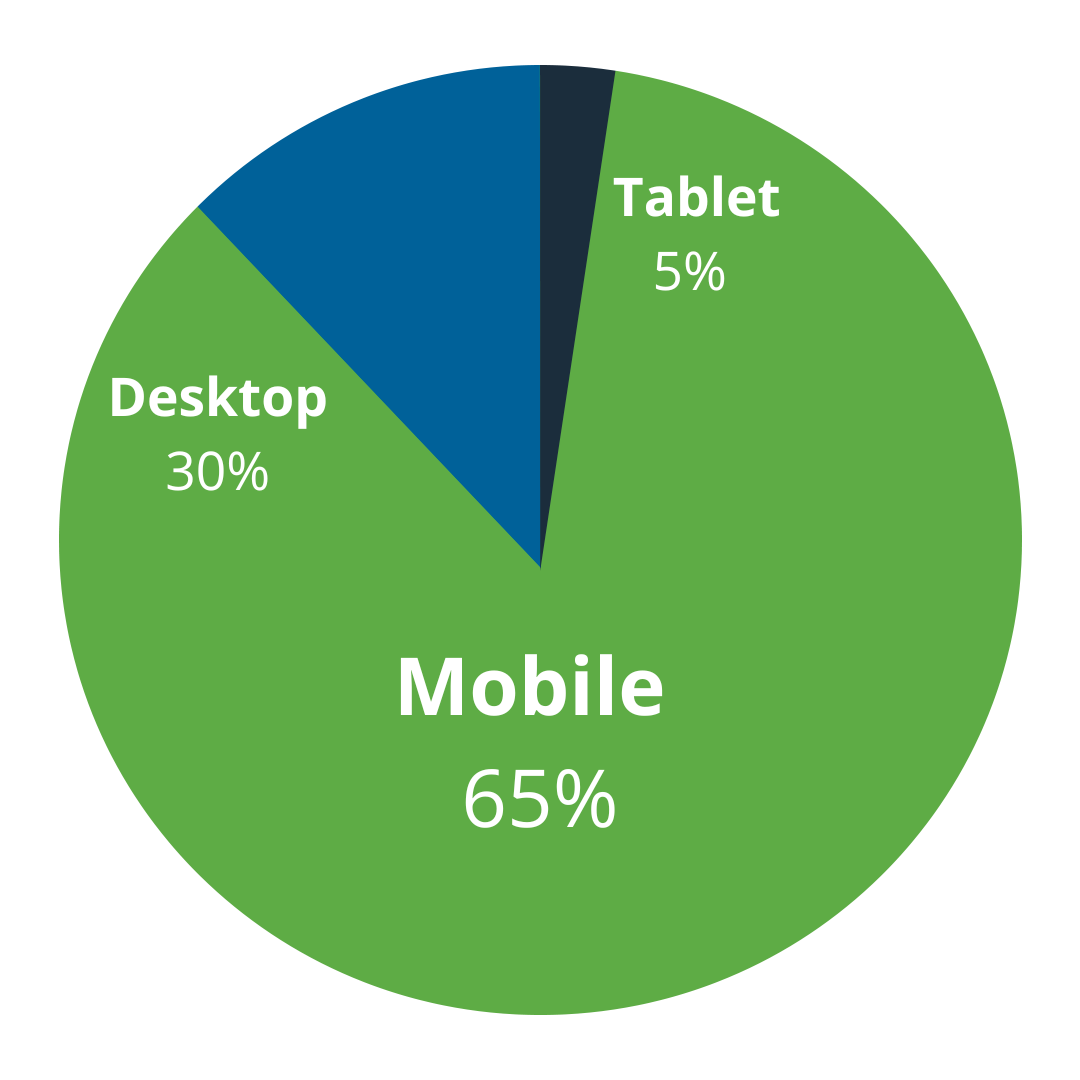 Now, let's look at the best video ad formats in Europe individually:
In-Stream video format
What are the In-Stream CTRs and impressions for European traffic? Here is the breakdown on ExoClick's network for the gaming vertical: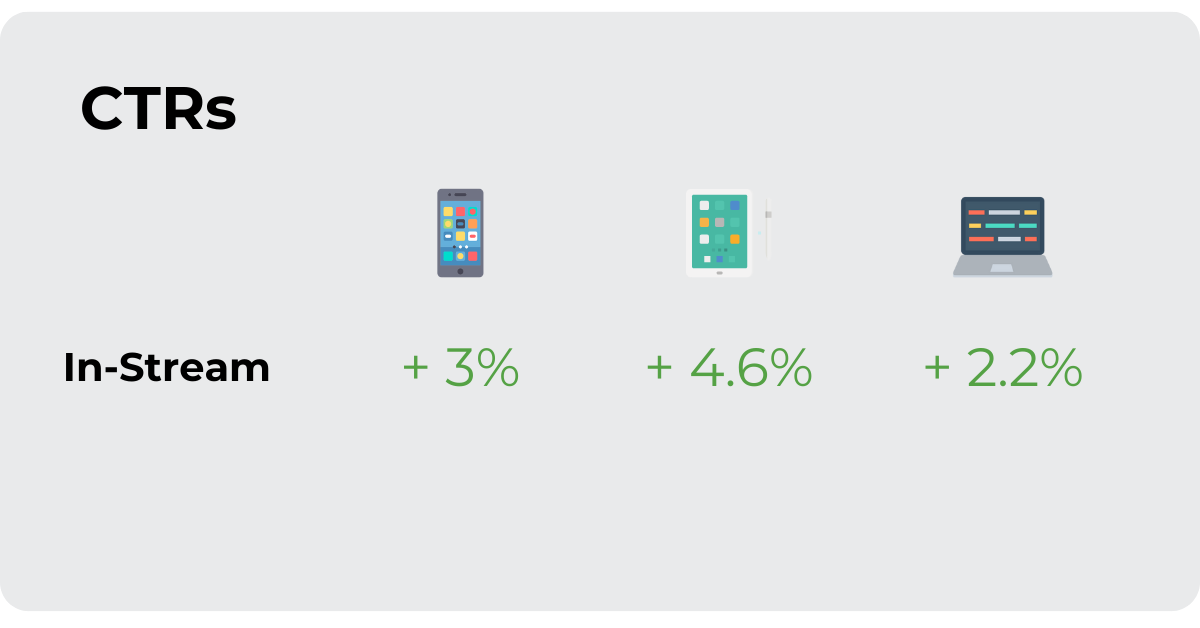 As we can see, In-Stream has got very high CTRs. In-Stream videos are shown to the viewer inside of the video player, right before they watch a video of their choosing on a publisher's site. This format features a skip ad button, allowing the end user to close the ad after 5 seconds, which creates the opportunity to make a big impact during the first 5 seconds.
Tip! Use short-form video: Simple but short is the best weapon to catch your audience's eye. Tell an eye-catching story that anyone will never forget and do it within the first 5 seconds. Also, remember to showcase your branding at the very beginning for a full impact!
Outstream video format
Here is the CTRs and impressions breakdown on ExoClick's network for the gaming vertical in Europe: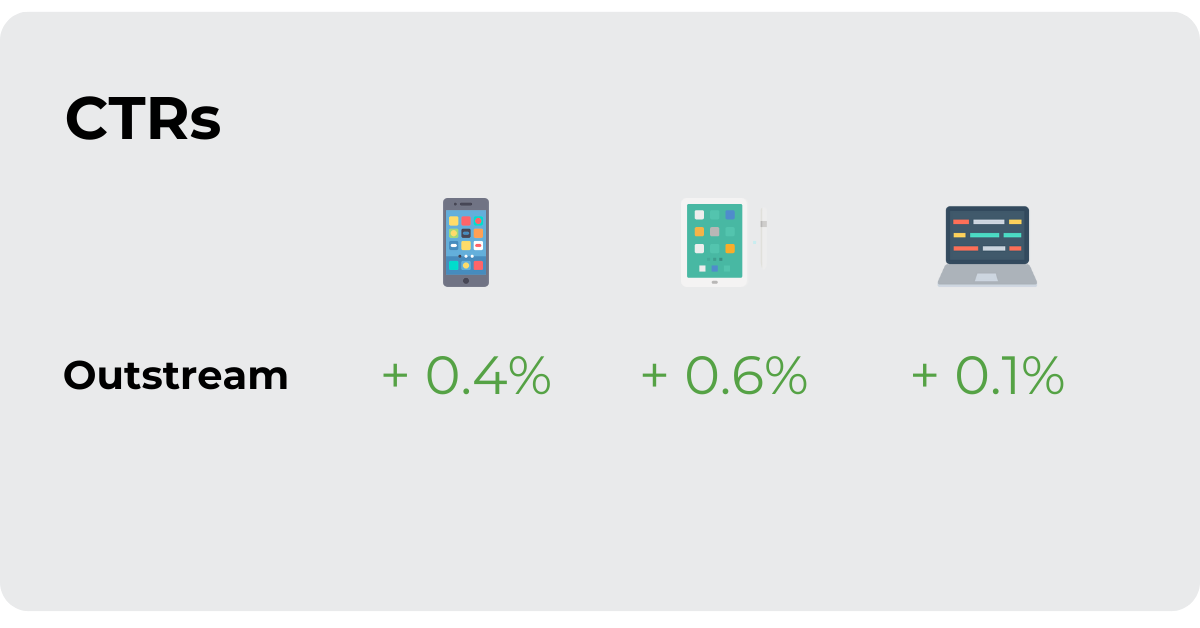 As we can see, Outstream has the highest impressions in Mobile, and then on Desktop. Outstream videos are triggered wherever the publisher has placed the ad zone on their site, to become part of the user journey. Think of this format as a display ad that is video. It is non-obtrusive and appears as part of the user's journey, opening up and playing as the end user scrolls down a page. Because Publishers place this video ad format on various pages, keyword targeting can be really useful for this ad format.
Tip! Make it shareable: People want to share interesting and valuable videos with their friends, so make a video that conveys a compelling story. Also, because it plays in its own ad placement, your video will benefit from having extra striking visuals to capture the end user's attention as they scroll through the website.
Slider video format:
Now let's have a look at the Slider CTRs and impressions for European traffic in the Gaming vertical: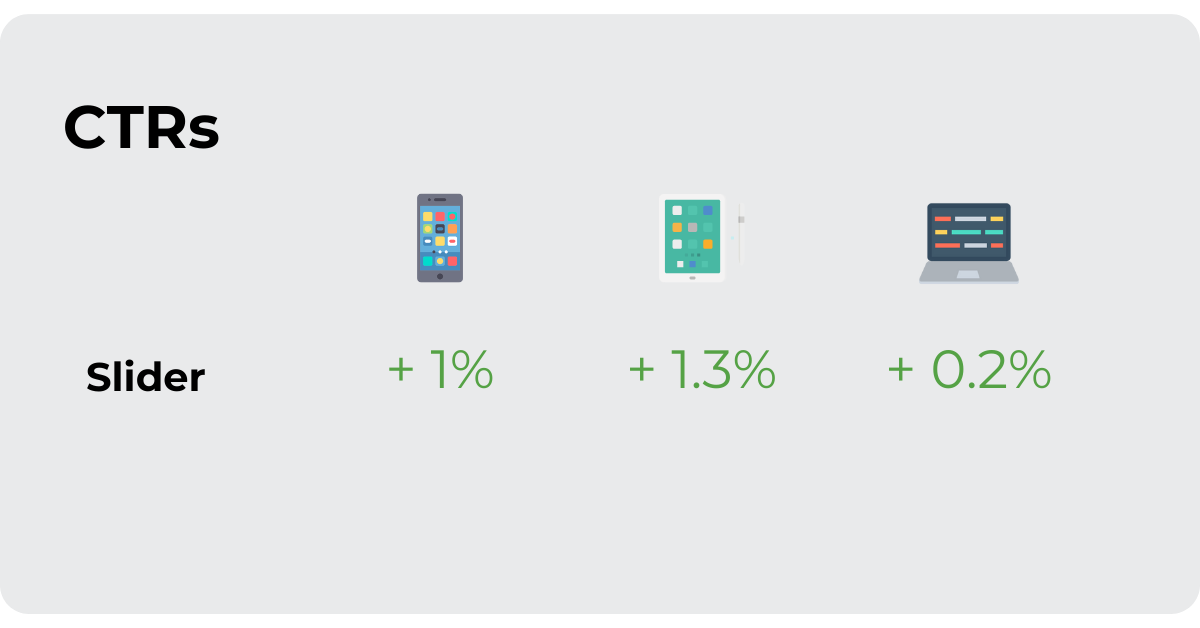 As we can see above, this format has got higher impressions on Mobile, yet CTRs are higher on Tablet. This is a video format that slides in on the bottom right of the screen as a publisher's site opens, catching the end user's attention, so it can benefit from bigger screens, however, it is completely responsive and works well on smaller devices such as Mobile too.
Tip! Create high-quality content: As consumers are now more exposed to watching video ads across all digital channels, your video content needs to really stand out! Create an original video that is very personal to your brand and plays with colourful and very eye-catching visuals to attract the end user's attention.
Best tips to convert online games with video advertising in Europe
ExoClick's premium traffic sources are the best opportunity to convert online gaming offers with Video advertising in Europe. Here is a list of best tips and best practices to maximize your games offers!
Tip! European people love football: In 2022 the best-seller online game in all European countries was FIFA 23. And, in general, football and sports-based games are very well received by European audiences because a lot of people from Europe are passionate about football and a high percentage have a connection to this sport.
Tip! Keep millennials in mind: Create your video ad according to TikTok and Instagram style to engage millennials and Generation Z audience. Design your ad creative with popular filters and effects, emojis and abbreviations such as LMAO, LOL, etc. Want more Video advertising content tips for games offers? Learn more in our Ultimate guide to online games.
Tip! Showcase your game and characters: Remember that your potential gamers want to know what the game has in store for them. Showcase your best characters, or you even could make a video about the character creation process. Also, make sure that you show them bits of gameplay and best features so that they know what's in it for them.
Tip! Localize for the win: There are 24 different official languages in Europe. Although English, French and German are the most spoken languages, every country has its official language, so make sure that you translate your ads to the right language in order to attract your target audience.
Tip! ExoClick's Video ad-making service: Our free Video ad-making service is available for advertiser clients to use on ExoClick's network. We produce video ads for all verticals including Gaming. The video ads include texts and female voiceovers in several languages across the world. Get in touch with your account manager or our Customer Success team to start using this service!
Tip! Set a strong CTA: To reach and convert the best video advertising traffic, this is the most important stage. It is the strongest message to get the end user to click. We recommend that you keep the CTA short and to the point. You could use ExoClick's Video CTA feature and Friendly URL feature.
Are you looking to test out ExoClick's video ad formats and get the most qualified traffic for your gaming offers in Europe? Contact our Customer Success team and join the ExoClick network to benefit from our high-quality traffic sources and high-performing ad formats!