Advertisers! Have you tried large format banners?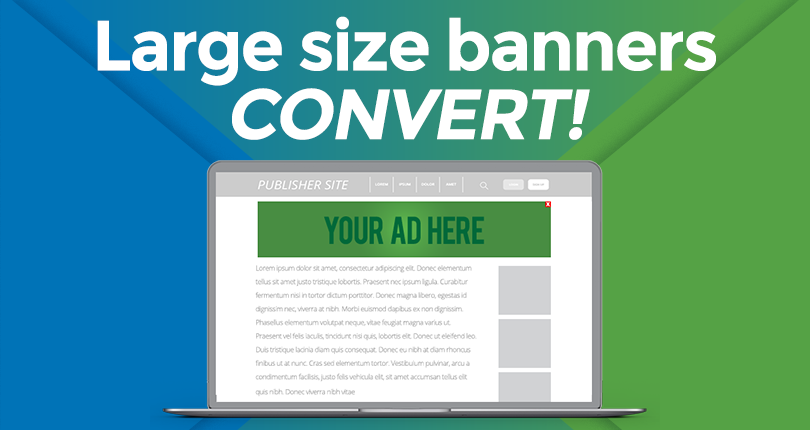 Large banners can be a really impactful way to promote your offer, ExoClick has two large desktop banner formats: the Billboard and the Large Footer.
The Billboard banner 970×250
The Billboard banner is placed at the top of a publisher's website and is viewed as soon as the end user loads a publisher's site. This gives superb visibility to your offer leading to a very high CTR which is considered to be 3 to 5 times higher than a normal sized banner.
The Large footer 900×250
This appears as a footer on a publisher's site and replaces the standard three 300×250 banners. The large footer gives maximum visibility to an advertiser's offer when an end user scrolls down to the bottom of a website. Because the banner replaces three smaller banners, your offer is not competing with others within that area of the website, which again gives a higher CTR, leading to higher conversions.
Creatives and offers
Because of the large format, you have lots of space to come up with compelling creatives. Creatives can be static images, gifs or videos. To use video in this format you will have to use an iframe and host the video on their own servers. Both of these formats are ideal for for VoD and games.