ExoClick adds new features to its Native Advertising format and extends its 50% cash back promotion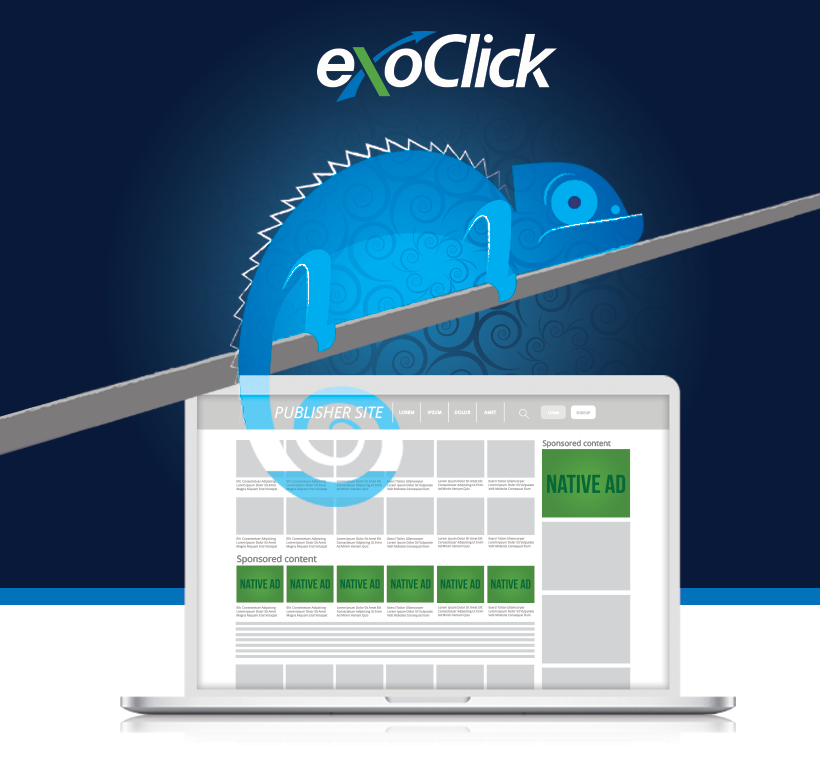 Barcelona, Spain. May 4, 2017: ExoClick, the innovative ad network, today announced that it has added five new features to its Native Advertising format. The company has also extended its 50% cash back promotion to run throughout the month of May.
New features for Publishers
Custom CSS: Publishers now have more control over the widget's customisation with a new Custom CSS configuration. This allows any kind of customization, so that the widget fits perfectly within their site design.
Text Alignment: This feature allows Publishers to set the alignment of the title and description within the Native advertising widget.
Text style: Publishers are now able to customize the style (bold and underline) of the native ads texts for both normal and hover behaviours.
New features for Advertisers
Image cropping: Advertisers can now set the cropping anchor point for each native image they upload. This is how advertisers can ensure that the best part of each image will remain visible in case it has to be cropped: vertically, horizontally or both.
Smart CPM: Advertisers can now create CPM and Smart CPM campaigns for this format.
To celebrate these new features ExoClick has extended its 50% cash back promotion to run the month of May. Each advertiser that spends 1,000 USD/EUR or more on ExoClick's Native advertising format during the month of May 2017, will receive 50% back of the total amount they have invested, which can then be spent on ExoClick traffic during June 2017.
ExoClick's founder and CEO Benjamin Fonzé commented, "Our Native advertising format is performing extremely well on our network, these additional format improvements are designed to help clients fully maximise the format's potential. For this reason we have extended our 50% cash back promotion to Advertisers. Take advantage of this promotion to really fine tune and optimize Native advertising campaigns and enjoy the benefits of this high CTR format."
For further detailed information about Native advertising check out this blog post which includes a full platform walk through and further Native advertising tips https://www.exoclick.com/publishers-advertisers-can-generate-revenues-native-advertising/
Promotion rules
To qualify, an advertiser must spend on native advertising a minimum of 1,000 USD/EUR during 1st to 31st May 2017.
The advertiser's spend on the Native advertising format is the only criteria that will be considered, other ad formats do not qualify for this promotion.
50% of the spend on Native advertising will be transferred directly to each advertiser's account no later than Friday 9th June 2017.
The credit can only be spent on ExoClick's traffic, for any format.
The advertiser must follow ExoClick's compliance guidelines, any breach of these guidelines will disqualify the advertiser from further participation in this promotion. Our Advertiser Guidelines can be found here.
ENDS
FOR FURTHER PRESS INFORMATION:
Giles Hirst
press@exoclick.com
www.exoclick.com
+34 931810272
ABOUT EXOCLICK
Launched in 2006 and based in Barcelona, Spain, ExoClick is an innovative global ad network serving 165+ billion geo-targeted ads a month to web and mobile advertiser/publisher platforms via its proprietary software.
Founded by current CEO Benjamin Fonzé, ExoClick is ranked as the 4th largest ad network in the world by W3Techs and the #1 ad network for the entertainment market. ExoClick has been ranked three times in the Deloitte Fast 500, it is ranked at 523 in the Financial Times 1000 Fastest Growing European Companies 2017 and it has been featured in the Inc. 5000 Europe list for 2015 and 2016. Other industry awards include the Ruban d'Honneur Award for The Business of the Year with a Turnover of €26-150m in the 2015/16 European Business Awards and the Company was ranked at number 11 in the Top 20 Best Workplaces in Spain in the category of companies with between 20-49 employees (PYMES).