9 reasons why advertisers should use ExoClick's Push Notifications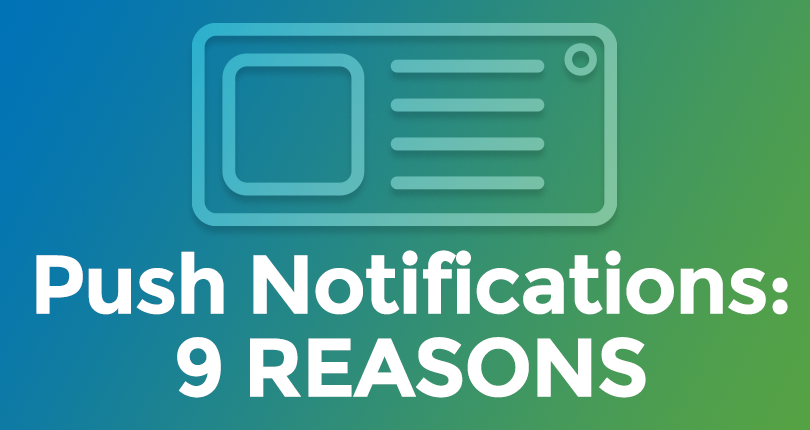 The Push Notification ad format has been around for a couple of years now, during this time they have proved to be an effective communication tool by advertisers to drive clicks and conversions. But what is it that makes this ad format such a winning formula on ExoClick's ad network?
1. Reach millions of opted in users
This traffic source is extremely high quality, all of our Push Notification subscribers have manually opted in to receive offers via this ad format. This 100% opt in ensures that by targeting these subscribers your offer is more likely to be clicked on and to convert.

2. Your ad is guaranteed to be seen
Our Push Notifications have high visibility because the subscriber receives a notification on their screen, so no banner blindness there. If the subscriber is on desktop the notices will appear when he is/goes online. If the subscriber is on mobile he will check his phone each time he receives a Push Notification. Additionally, Push Notifications are delivered on mobile even if the user is not browsing the internet. There is no need to worry about ad blocking because the Push Notification is served by the browser, so the Notification will still be received by the subscriber even if he has ad block software installed.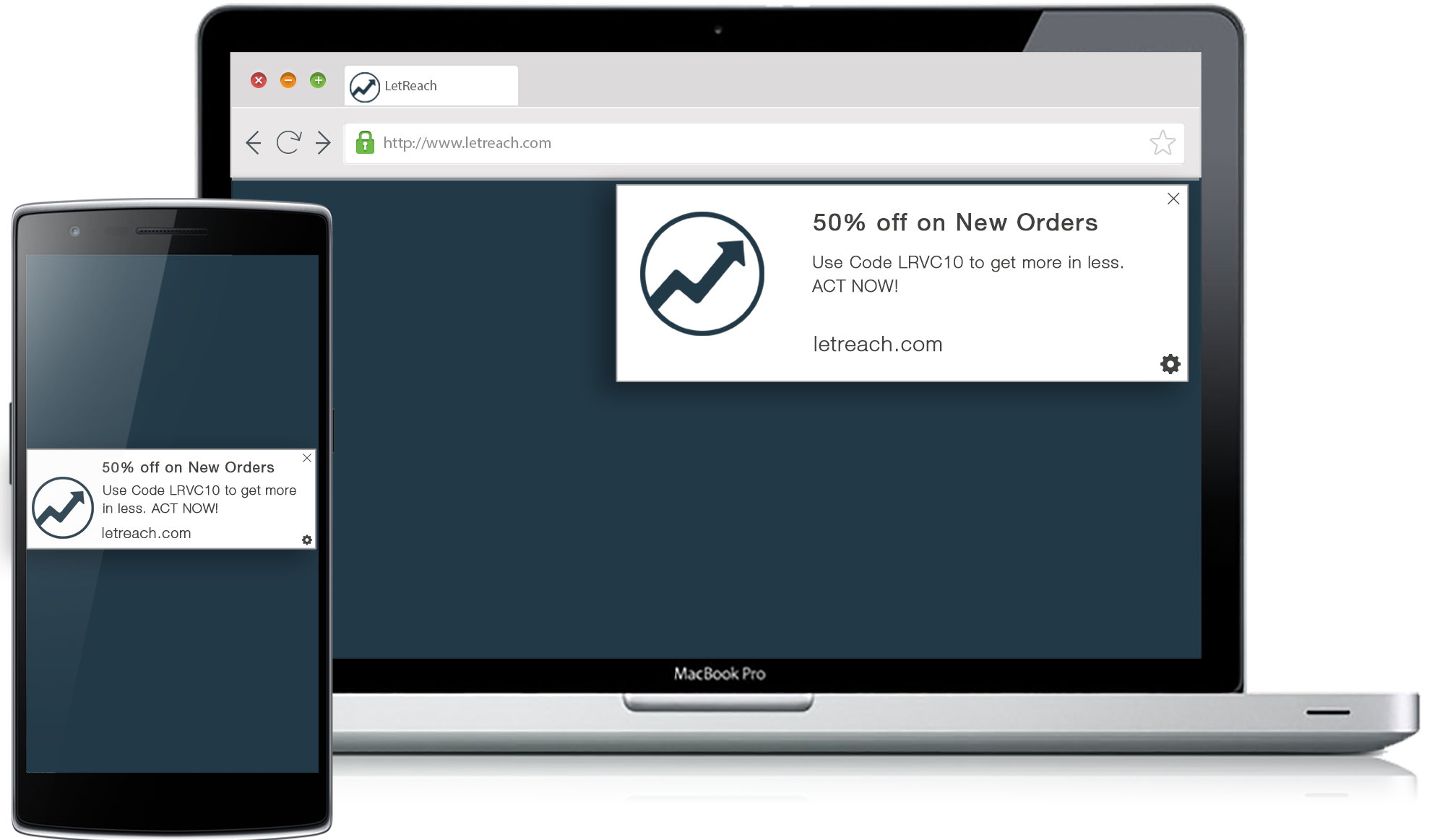 3. Push Notification traffic breakdown
Our subscriber list continues to grow rapidly each day and we are currently serving +50 million daily impressions. Traffic is available on Mobile (Android – iOS does not allow web Push Notifications) & Desktop. The average percentage traffic split is Mobile 94.8% and Desktop 5.2% with our top GEOs: 
USA

Europe: Germany & Spain
LatAm: Brazil, Mexico & Colombia
Asia: India, Pakistan, Thailand, Malaysia
4. Bidding and targeting options
ExoClick's Push Notifications are available to bid on via CPM, Smart CPM and CPC. As such a large percentage of the traffic is on mobile ensure you target Android users and ensure your landing pages are optimised for a good mobile viewing experience.
5. All verticals
All types of verticals allowed, offers that work best with Push Notifications are Games, Dating, Nutra, Casino/Gambling, Financial Products.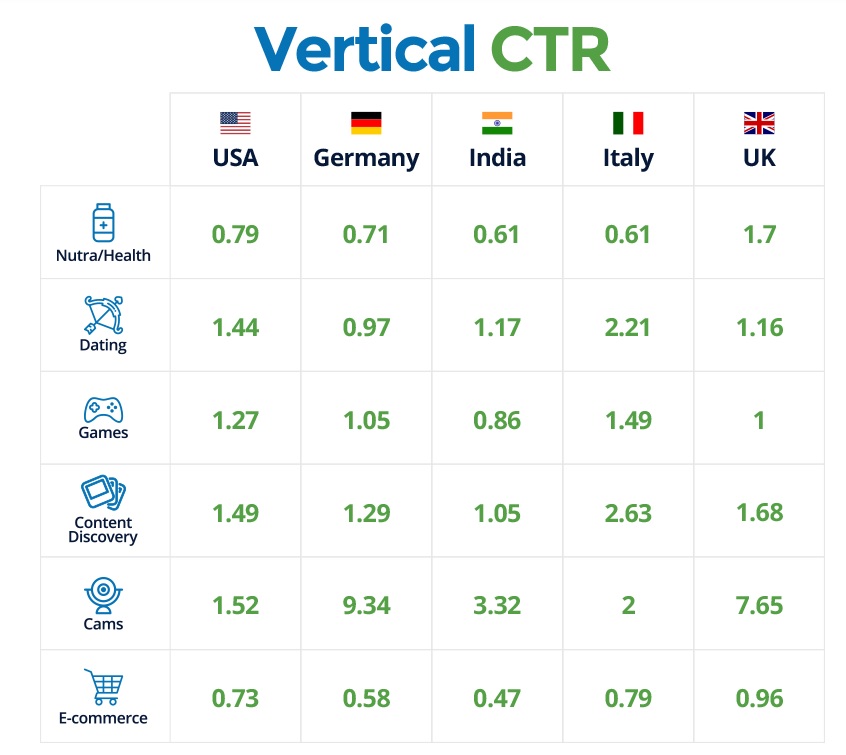 (Source Blog Post: ExoClick's Network Statistics Q1 2019)
6. Your ad creative
ExoClick's Push Notification format allows the following: 
SFW Image: JPEG, PNG or GIF 192x192px 

SFW title. Maximum of 30 characters

SFW description: Maximum of 40 characters

NSFW LPs are allowed 
7. Emojis
Emojis can be included in both the title and description of your ad creative and they can really drive engagement and increase the CTR. Our BI stats show that using an emoji in the title increases CTR by 7% and an emoji in the description increases CTR by 13%, compared to the CTRs when no emoji is used. Read our blog post 7 emoji tips for push notification campaigns for inspiration.

8. Automation tools
ExoClick provides three great automation tools that you can use to automatically optimise your campaigns:
The Bidder to automate your bidding and block non-converting zones. 

Landing Page Offers to automate the traffic sent to your landing pages  

Variations optimisation to automate the traffic sent to you different ad variations
Visit our Automation Tools page for more information.
9. Advertiser statistics
Unlike some ad networks, ExoClick provides full transparency so you can see all of your statistics in your admin panel.

Additionally you can look at the websites and the impressions available before you buy the Push Notification traffic.
So why don't you launch your next campaign using the Push Notification ad format? Read this tutorial How to create a Push Notifications campaign.