ExoClick's CEO & founder Benjamin Fonzé interviewed by the BBC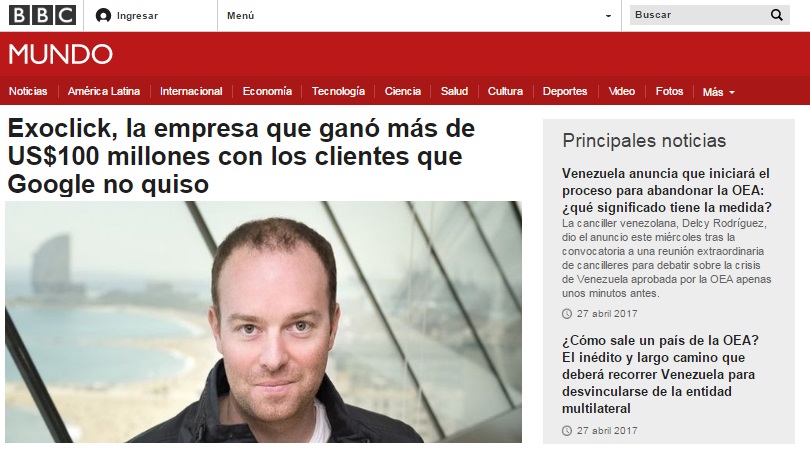 ExoClick, the company that made more than $100 million with customers that Google did not want
To succeed in the digital advertising industry you have a very big obstacle: Google.
The technological giant accounts for the majority of ad sales and, along with Facebook, forms a duopoly difficult to beat.
In the United States, for example, 75% of every spend on digital ads during 2015 went to one of these two companies, according to a study of investment fund Kleiner Perkins Caufield & Byers.
Given these perspectives, entering this sector can be intimidating.
So how did a young Belgian create a company that last year earned 102.4 million euros (US $111 million) and has just been included in the Financial Times' list of fastest growing European businesses?
And without help from any investor.
In search of a challenge
Benjamin Fonzé was 25 years old and worked as a programmer in Barcelona in 2006, when he began to dedicate his nights to a personal project.
"At that time, in addition to Google there were not many companies that were dedicating themselves to this type of business," he recalls chatting with BBC Mundo.
The young man was looking for a "technological challenge", wanted to be responsible for "a change that would help improve" the internet. That's how he ended up creating a digital advertising platform.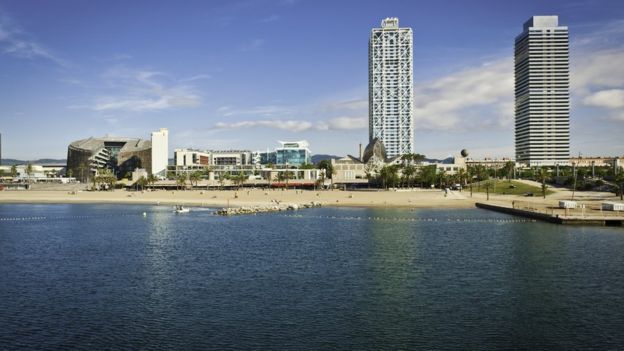 (The company's head office is in Barcelona's Torre Mapfre, it also has offices in Valencia, Madrid and Dublin.)
"I started very simply, with a fairly basic but efficient technology that needed very little human interaction to function," he explains.
Once ready, he asked his friends to try it on their blogs and web pages. A few months later, he was making enough money to quit his job and dedicate himself entirely to his new company: ExoClick.
Google ethics opens a door
At first, Fonzé followed the traditional path and tried to compete with Google. "But it was impossible," he admits to BBC World.
Still, he was making some new clients. Among them, a company that was dedicated to the sector of the games of betting on line.
By having a dominant position in the market, Google can afford itself some luxuries and one of those is to choose their customers.
To maintain a good image, the firm does not accept anyone and rejects advertisers whose products do not fall within their ethical parameters.
The search engine does not support advertising for gambling or online casinos. Nor ads containing text or images of explicit sex scenes.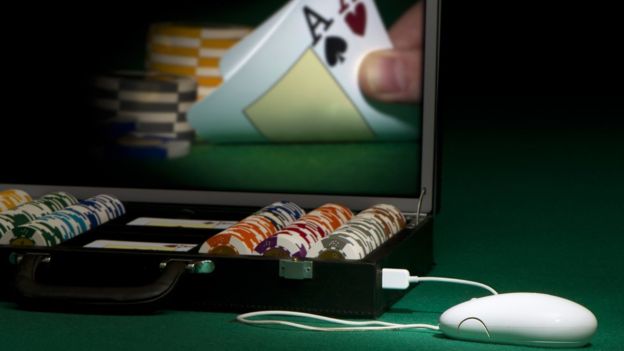 ExoClick managed to grow by focusing on niches in which Google, the dominant market player, did not want to participate in. Among them, online gambling.
Google even varies its restrictions to accommodate the laws of each country, for example, in Bolivia, Nicaragua and Honduras they do not advertise alcohol. In the United Kingdom, it does not support announcements of paternity tests or dental bleaching products containing more than 0,1% hydrogen peroxide. In Mexico, diet products are not welcome and in Spain, the morning after pill.
While some prohibitions are due to legal reasons, others are ethical self-limitations.
"So we quickly realized that it was much easier to compete in any market where Google did not want to be," Fonzé says.
ExoClick then began to pay more attention to the customers that Google left out of its ad network.
"Their technology was old-fashioned, they used the affiliate model in which you show the ad and, if a sale is generated, they charge."
"We introduced the model that Google uses, which segments by country, by type of device and charge each time the ad is seen, which generated more revenue and increased competitiveness."
"Google is the first choice when it comes using digital advertising," says Matthias Gelbmann, director of software consultancy Q-Success. "Without counting Facebook, which only advertises on its own platform, Google's global market share is 84%."
In the digital advertising market, Facebook and Google are practically a duopoly.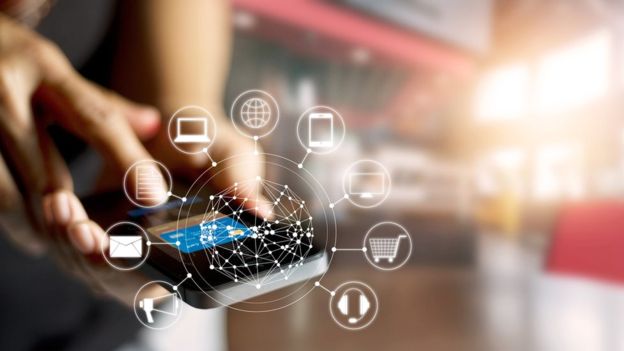 The other 16% is distributed among 113 platforms. "These companies will never be able to compete with Google, but they can become very strong in a niche, like ExoClick," he adds.
Today, the clientele of ExoClick is entertainment, dating, health products and financial services.
A very fast growth
The expert says that many companies are trying to follow in the footsteps of ExoClick and find a place among this type of customers, although Fonzé doesn't advise it: "10 years on, maybe I wouldn't have started in this industry now. There are many more competitors and starting would be much harder."
Fonzé started his business venture using his savings to buy servers and the web domain. He spent a year and a half until hiring his first employee and never went to a business angel or an investment round.
The company that made millions with customers that Google did not want
"The investment was, more than anything, time. As a programmer, I did not need to recruit a technical team to design the product," he says. "For me, not having investors was a positive thing because, in the event of failure, I was looking for another job and then I would have wasted my time."
The company now has 125 employees and offices in Barcelona, Valencia, Madrid and Dublin.
Sales grew 206% between 2012 and 2015 and it has more than 2,000 advertisers each month including small businesses that spend 400 euros on the platform to larger companies that spend up to 200,000 euros a month
*This is an English translation of the article featured on the BBC's Spanish language site.  The original version can be seen here.