Video advertising campaign case study: Games Offer using ExoClick's CTA Video Feature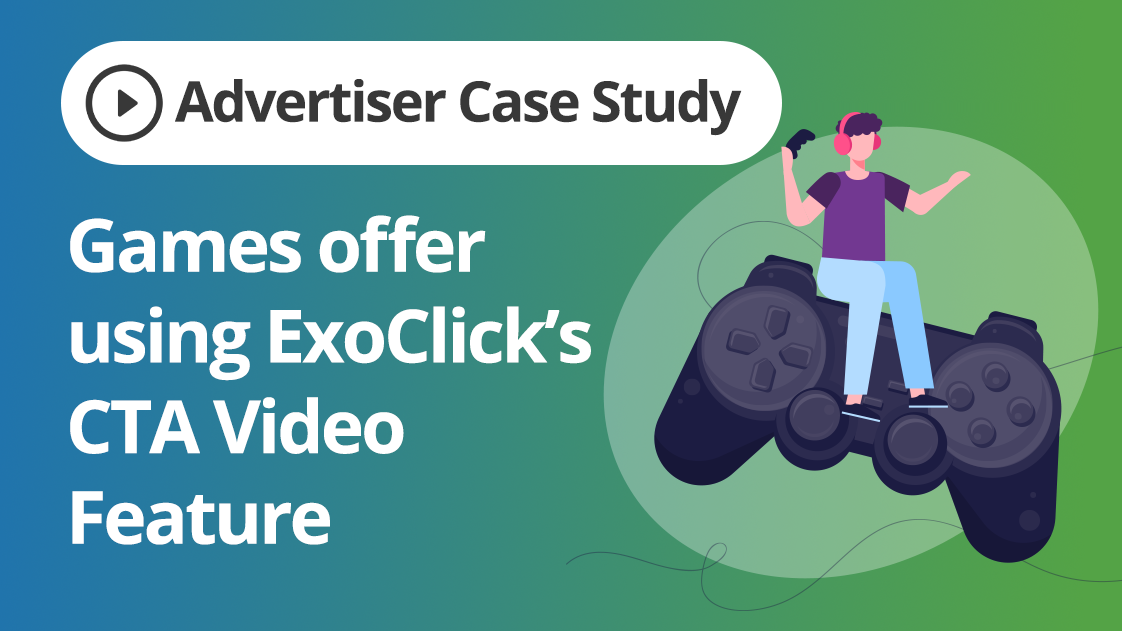 According to Statista, global revenues for the Online Games segment are projected to reach US$23.56bn in 2022. This segment is expected to show an annual growth rate of 6.96%, resulting in a projected market value of US$32.98bn by 2027. Currently, the average revenue per user (ARPU) of Online Games is US$21.93. In this Advertiser Case Study we look at how an advertiser promoting a Games offer used ExoClick's new CTA video feature to increase his campaign's CTR.
If you download ExoClick's Ultimate Guide to Games Offers, you will see that video ad formats are a great way to increase conversions. The advantage with video is that you can really give the end user a 30 second insight into the experience of playing the game that you are promoting. In July 2022, ExoClick introduced the new Call To Action (CTA) Video feature. It works by letting an advertiser select from a range of different predetermined CTA phrases in their admin panel. The CTA is displayed throughout the length of the video ad and it works with all ExoClick's 3 video formats: Instream, Outstream and Video Slider. 
Below is an example of how the VIEW MORE CTA is displayed on the Outstream and Slider video formats, is sits below the video creative: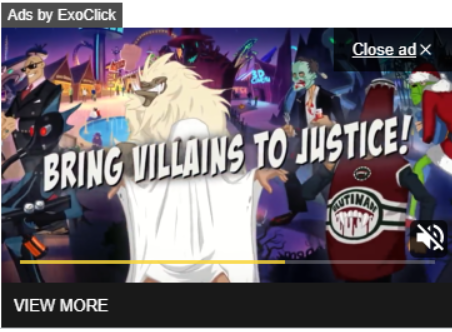 For the Instream video format the VIEW MORE is displayed as a semi opaque button overlaid on to the video ad: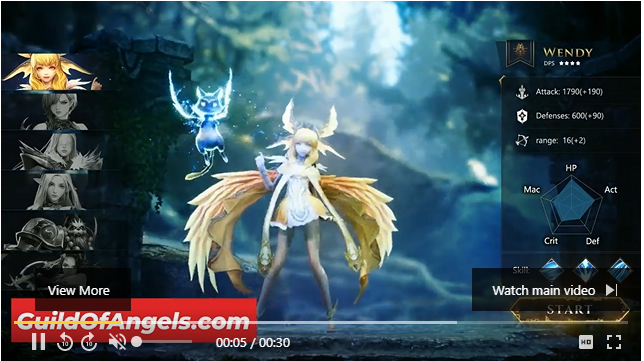 Video advertising campaign case study using the CTA feature
To show you how effective our CTA feature can be in generating a higher CTR for your offer when using video ad formats, we looked at an advertiser campaign running a Games offer. The advertiser used the Outstream video format, targeting mobile devices in the US. The campaign was set up with 1 video creative and ran from 1-6 September 2022, the CTA feature was not used. The advertiser got an average CTR of 0.12%. From the 8-16 September, the advertiser kept the campaign exactly the same, except this time he enabled the CTA feature in his admin panel. He used the predetermined CTA phrase PLAY GAME. After 1 week of running the campaign, the advertiser was now getting an average CTR of 0.134%. That is an overal growth in CTR of +11.66% when comparing the two weeks.
Why does using the CTA feature increase CTRs?
Constantly displayed: Usually video ads have their CTA right at the end of the video, this relies on the end user watching your video right to the end. By having your CTA button always displayed throughout the viewing of your video ad means your target consumer can click the CTA and go to your landing page at any time whilst viewing your video ad.
Clear and concise: Our predetermined CTA texts are made up of 2 words "See More", "View Now" "Play Game", etc. A simple two word CTA is more powerful than a long CTA sentence, providing a clear course of action for the user, therefore there are less chances of losing them within their user journey.
Test different CTAs: Because the admin panel offers you a large range of predetermined CTA texts you can test different ones to see which brings you the best CTR.
Pushes the end user to make a decision: A strong CTA message in the form of a clickable button, pushes the end user to make a decision to find out more if they are interested in the offer displayed in your video ad.
Conclusion
As you can see the case study shows the extra success that can be achieved by using our CTA video feature. Our advertiser case study featured a Games offer, but our large range of predetermined CTAs work for a range of verticals including Dating, Nutra, VoD, Gambling, Casino, and more.
To find out how to implement CTAs on your video ads please see our tutorial. Additionally if you are promoting Games offers please download our Ultimate Guide to Online Games Offers which is packed full of useful ExoClick Business Intelligence data for different GEOs, creative tips for different ad formats including Video and expert tips from ExoClick account managers.