6 Reasons you should test TrafficMansion's Members Area Native ad zones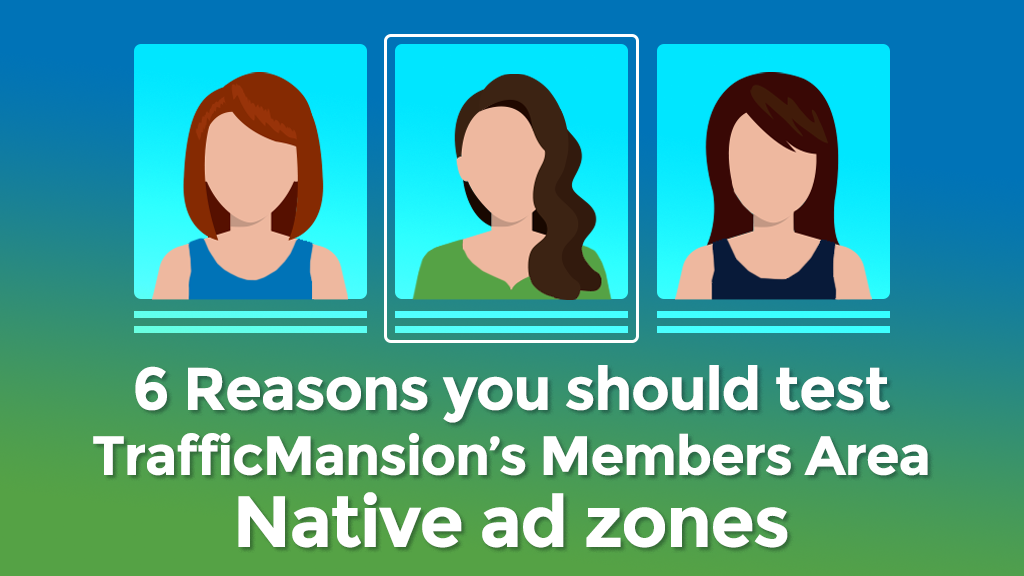 TrafficMansion's network of dating sites allow Native advertising within the profile sections of their dating sites. The Native ads allow two verticals: LiveCam and VoD offers.
Our Business Intelligence department looked at Native CTRs for TrafficMansion sites compared to Free Content sites:

As you can see TrafficMansion's traffic achieves a much higher CTR compared to Free Content sites. This is because there are many positive benefits to targeting TrafficMansion's members Area Native ad zones:
#1 Positioning: Because the Native ads are positioned within the profile sections they have a high visibility. The ad size is the same size as a dating profile and just like a dating profile the Native ad features an image of a single girl. This can be a LiveCam model or an image of a model starring in a VoD scene. Additionally, TrafficMansion only allows one Native ad per page, ensuring that you are not competing with any other offers.
#2 High quality clicks: The Native ad is labeled 'Powered by ExoClick' so the end user knows it is an ad, which means that any clicks can be considered of high quality, because the end user knows they will be taken to an advertisers landing page.
#3 The Native flow: Ideally Native ads should lead to a content based landing page rather than many calls to action, to make Native advertising work, the Landing page should be informative for the end user, more photos of the model and texts with the vital statistics and interests of the model and maybe a short interview, with a call to action such as 'Chat with me now' for LiveCam offers or 'Watch me and my friends' for VoD.
#4 Showcase more models: Place several different Native ads for the same offer on different profile pages, each ad should feature different model 'types' to appeal to different tastes, this helps generate more clicks.
#5 Highly engaged end users: Dating members spend time, sometimes daily, checking out profiles of the dating sites that they are members of, they are engaged with the content and additionally, if they are paying members they have made an online credit card purchase, making them more likely to purchase your offer.
#6 English speaking GEOs: The majority of TrafficMansion's users are from English speaking GEOs: US, CAN, UK, AUS, NZ, ZA meaning you only need to create landing pages in one language, so you can quickly create your marketing materials. 
TrafficMansion's Members Area Native ad zones are well worth testing with your LiveCam and VoD offers with their high CTR value, speak to your account manager of our Customer Success team for more information. Buy TrafficMansion Members Area in our Marketplace.