A typical working day for Compliance Team Leader Marius Soare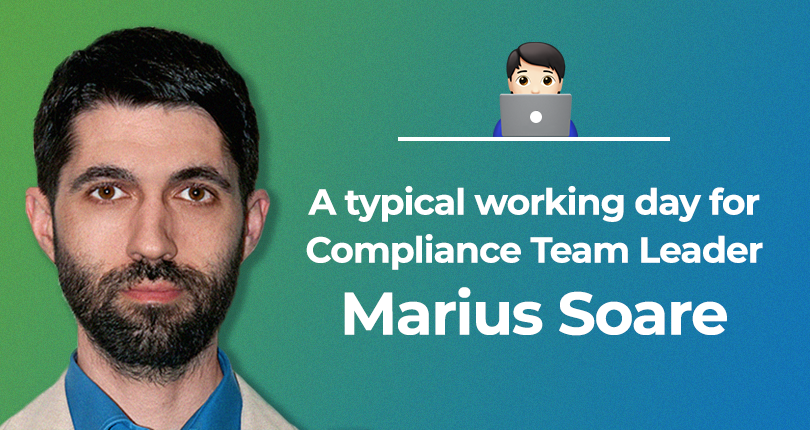 ExoClick's Compliance Team's role is to ensure that our ad network is clean and free of any form of malvertising and that ad creatives are fully compliant with the industry standards set by Google and The Better Ads Coalition. This ensures that our publishers can be confident in knowing that the ads show on their sites are safe and that their end users are fully protected, so that they can enjoy a great user experience while browsing websites on our network and see ad creatives and formats that are non-intrusive. ExoClick's Compliance team works every day of the year 24/7, so we spoke to Marius Soare, Compliance Team Leader at ExoClick to find out about his typical day.
Describe the compliance approval process
All ads that are submitted to the network go through thorough manual checks by our Compliance team who review all ad creatives (graphics and texts), URLs and end landing pages to ensure they are in line with all of our advertising guidelines.  Any ad or landing page found to be in breach of our guidelines is subject to full rejection. Once the campaign is approved it will run on our network, however some advertisers may attempt to change the ad creatives or landing pages whilst a campaign is running on our network, so all campaigns are also subject to further scrutiny and for this we utilise a range of automated scanning tools, such as AdSecure to detect any issues with ads that are running.
How do you ensure that there is 24/7 coverage for compliance issues?
We have a large team of Compliance Officers who work different shifts which we call rounds, some start early in the morning, some in the afternoon and the rest during the night. 
Describe a typical round for you
Each round is formed by multiple officers. Daily activities include tasks such as: approval or rejection of marketing materials (ad creatives, URLs, reviewing of campaigns), analyzing ad scan reports and taking action to remove non-compliant campaigns, new and returning account verification, assisting and resolving client inquiries via email, reviewing publisher websites and publisher accounts for enabling payments and providing compliance assistance to ExoClick's  Account Managers and Client Care team. These tasks are rotated several times throughout the round to ensure that officers stay up to date with all our processes and guidelines
The comparison with an air traffic controller is very accurate as the environment is extremely dynamic and requires Compliance officers to know all of our network's operating procedures and to apply them in real time, knowing that each action could have an impact on the revenue and the performance of a campaign for example.
How are the teams structured?
Each team has a Team Leader like myself, responsible for overseeing activity and ensuring the smooth handling of tasks. We are very experienced and provide input when a second opinion is needed. Additionally the Head of Compliance works closely with each team member offering support for the more demanding challenges. The Head of Compliance also develops the implementation and flows for new security tools and processes, working closely with the network's Business, Development, Ad Operations and IT departments.
How do you communicate as a team?
During a round officers are in constant communication with one another, both verbally and via internal communication channels, in order to be aware of what each team member is working on to optimize resources and task allocation based on demand.
How do you finish your day?
At the end of each round, a daily report outlines all ongoing tasks and issues to ensure continuity for the team members of the next round.
You can learn more about this ExoClick department by watching The Additive interview ExoClick's Head of Compliance here.