How to use video advertising to convert your offers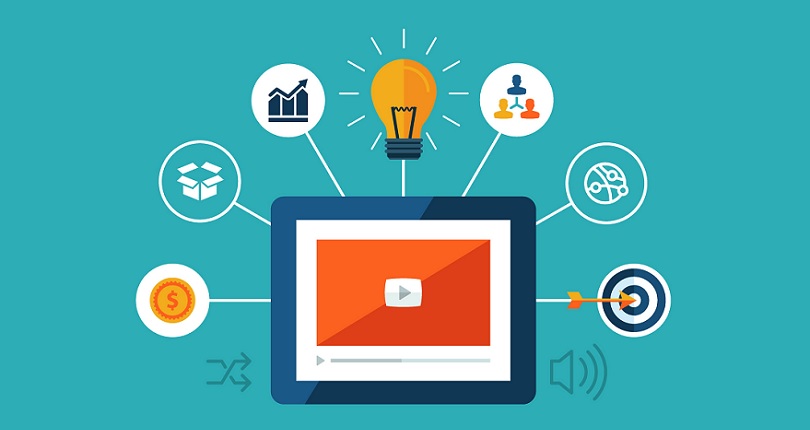 Among all of the different digital ad formats out there, video is the one that has shown the most growth. Our culture is driven by the fast consumption of short video content on social networks such as Snapchat, TikTok, Facebook, Twitter and Instagram, so consumers have become totally accustomed to their news feeds being filled with videos from various sources. This article is aimed at helping advertisers and affiliates to harness the potential of video advertising in order to drive conversions for their offers.
With video becoming such a natural part of web browsing, high quality video ads offer advertisers an opportunity to connect on a deeper level with their target market. Video can be used to demo a product, educate or offer a tutorial, a 'famous' brand ambassador can present the product, etc. In fact, using an ad network with deep targeting features can make it appear as though your video ad is content the consumer had sought out specifically.
ExoClick offers three video content ad formats: 
Pre-roll in-stream which automatically plays when a consumer clicks on a website's video content and can be customized with clickable calls to action.
The Video Slider which is similar to the Instant Message format but displays a video instead of just an image. It slides in and out from the bottom right of a web page. 
Both formats are available as CPM, CPC and CPV.
Video banners come in a range of sizes and offer the opportunity for very short video content ads, and are available on CPM.
Video advertising tips
Keep it high quality – Consumers are now exposed to so much video advertising on a daily basis that they have become adept at recognizing when a video is of poor quality and this reflects badly on the product offer or brand, so always ensure you create high-quality content.
Keep it short – You have a few seconds, generally only about 10 seconds (or less) to grab a viewers attention and explain your story. Short videos are great for engaging Millennial buyers, whose short attention spans have been shaped by the internet for most of their lives. Keep the message tight and offer entertainment value to end users so that they enjoy your ad. For pre-roll in-stream and the video slider, publishers can add a "skip" or a timed countdown button giving their viewers the option to skip the ad after the first 5-10 seconds. So it is imperative to convey the message quickly, incorporate strong calls to action early on in your video and create content that encourages viewers to watch the video ad in its entirety.
Sound advice – Keep in mind that your video ad should be able to connect with the viewer without the aid of sound. Many people browse on silent mode. So incorporate subtitles or texts into your video creative to get your message across.
Targeting – Use behavioural retargeting to tell your story in parts, for example, your first video could be a basic explanation. If the consumer clicks on your first ad, he has already shown an interest in your offer, so you could retraget him with a second video explaining a key product feature in more detail, etc.
Testing pre-roll in-stream and the video slider formats – Try running separate campaigns for each format then monitor and optimize the campaigns to see which format converts the best. Remember pre-roll in-stream will show on a publishers site inside an html5 video player which the user will most likely watch in full screen mode, because it plays before the video content an end user wants to see. The video slider ad format will slide in at the bottom right of the webpage, it is a smaller format, but because it slides in it really catches the end users attention. So create specific video content that takes into account the position and size of each ad format.
Be responsive – Ensure that the video ad is set at the correct screen resolutions as required by the ad network to ensure the ad shows well across all devices.
Copyright – Make sure you own the copyright or you are officially authorized to use all the content featured in the video.
Statistics and tracking – Use an ad network that gives a good range of statistics. ExoClick offers real time statistics on video impressions, part views, more than 10 second views, completed views and views ratio. Ensure that pixel tracking is implemented in order to see where conversions are coming from. This is important because users could have seen your ad, then later type in your offer into a search engine rather than clicking on your ad. With tracking implemented you can keep a track of your potential customers.