The best employee onboarding experience with ExoClick: Join one of the top tech companies in Barcelona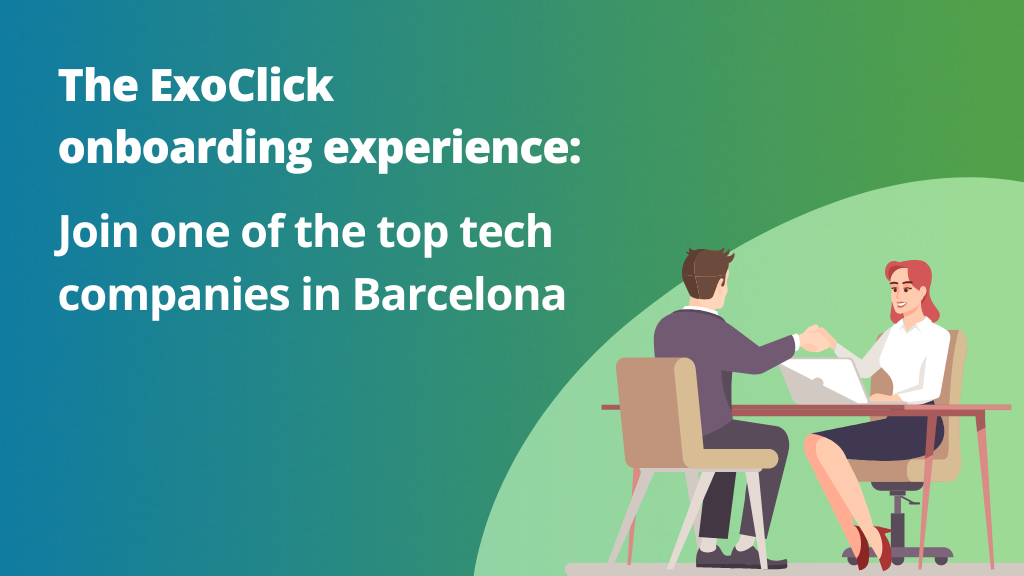 Wondering how to get a job in tech in Barcelona at one of the top tech companies in Barcelona? ExoClick is an innovative ad network based in Barcelona, Spain, with a diverse and multicultural team of 90+ individuals from across the world. ExoClick's mission is to create a healthy, positive and forward thinking working environment that is also inclusive and where everyone feels represented and relevant. To promote employee satisfaction and inclusivity from the very beginning, a well-structured, collaborative and comprehensive onboarding process is crucial, so we built the best employee onboarding experience: It not only helps new employees to acclimate to their roles but also fosters a sense of belonging within the organization. In this article, we would like to share the key elements of an effective employee onboarding experience with ExoClick.
Building the best employee onboarding experience: Setting up new employees for success 
So when you join ExoClick and get a job in tech in Barcelona with us, you will see that our focus goes beyond just attracting talent – we are dedicated to onboarding and retaining exceptional individuals like you! Who share our vision and can help us continue to grow as one of the top tech companies in Barcelona. We understand that building a strong team of like-minded professionals is the key to achieving our collective goals and driving sustainable growth. There are 5 key elements involved in building the best employee onboarding experience for these who are about to join the team:
#1 Human Resources: HR plays a vital role in onboarding by providing new employees with essential information about the company. This includes an overview of the organization's history, mission, values, and culture. HR will also communicate the comprehensive benefits package, including health insurance, physical and mental wellbeing, special days off, and any additional perks offered by the company.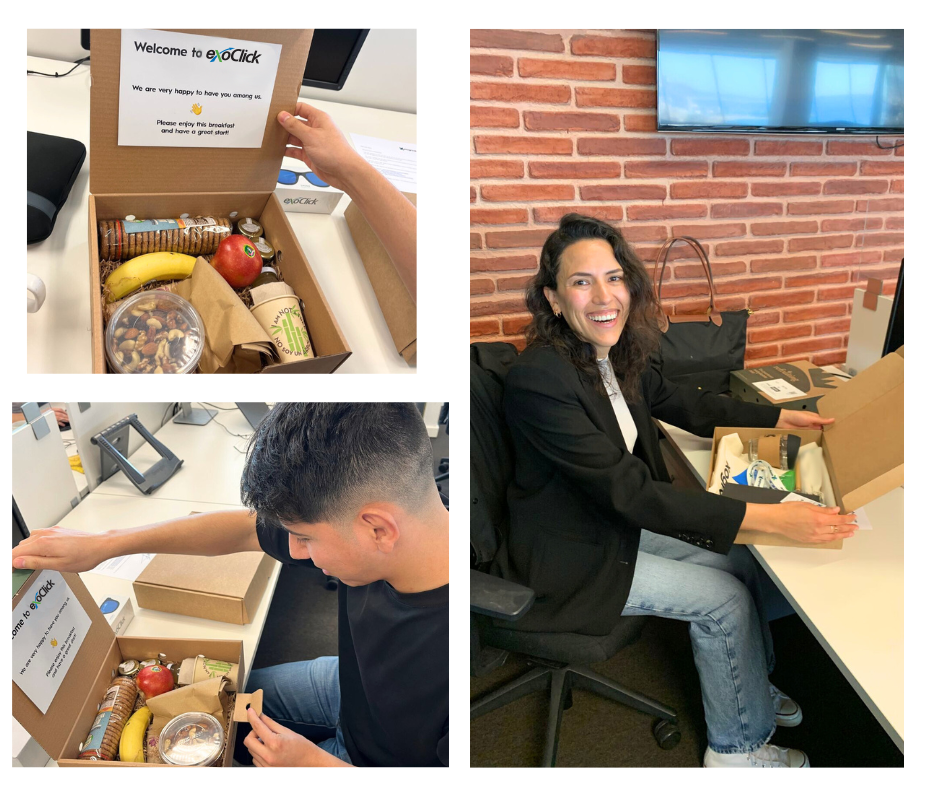 #2 Team managers: Managers hold a crucial position in the employee onboarding process as they are responsible for integrating new employees into their teams. A well-prepared first day schedule is essential to make new team members feel welcome and informed. Managers will outline the agenda for the first week, introduce key team members, provide an overview of the team's objectives, and clarify performance expectations.
#3 Training: To ensure a smooth transition into their roles, new employees will receive proper training. Training topics will be carefully chosen to cover both job-specific skills and broader organizational knowledge. Setting realistic times for learning and clearly communicating performance expectations will help new hires develop confidence and competence in their roles.
#4 Feedback meetings: Regular follow-up meetings are crucial to assess the new employee's learning progress and foster open communication. These meetings provide an opportunity to address any challenges or concerns, celebrate achievements, and identify areas where additional training or support may be required, for both parties. Encouraging new team members to proactively ask for help, clarification, and training ensures their continued growth and development.
#5 ExoBuddy: To enhance the best employee onboarding experience, in the first day at ExoClick, every new joiner will get to know their ExoBuddy – A colleague who will guide new joiners through their first weeks, providing them with informal support for them to have a smooth integration into their company.
A well-rounded, holistic onboarding process is everybody's responsibility
Throughout the onboarding process, it is crucial to emphasize the company's vision and culture. By clearly communicating the organization's purpose and values, new employees can align themselves with the overall mission and feel a sense of belonging. Encouraging involvement in company-wide activities and initiatives further enhances the integration process.
That means that onboarding is not solely the responsibility of HR and the new employee's manager: To create the best employee onboarding experience, all departments within the company need to be involved. This is especially important because ExoClick takes pride as a company that has continuously thrived and found its success throughout the years thanks to a very proactive, fruitful and healthy collaboration within teams. Here are all ExoClick's teams and departments:
The Advertising, Programmatic and Publishing teams, within the Sales department
The Marketing team
Business Intelligence
The Finances department
The HR department
The Systems and Infrastructure team
By interacting with all departments and teams, new employees will gain a comprehensive understanding of the organization's structure, processes, and interdepartmental dynamics, as well as a perspective on the AdTech Industry.
Join the ExoClick team: What to expect on your first week working at ExoClick?
So, as we can see, effective onboarding goes beyond administrative tasks and paperwork: It requires a collaborative effort across teams, and the first week is key! By providing comprehensive company details, creating structured schedules, offering relevant training, and emphasizing the company's vision and culture, ExoClick makes the effort to lay the foundation for the best employee onboarding experience that promotes employee engagement and development, productivity, and long-term retention. And it starts from day 1. Here are a few sessions that you will have during your first week at ExoClick:
A welcome meeting with HR: In this meeting, you will get information about the company's internal processes and procedures, as well as the benefits package and perks.
An office tour: During that tour, our Office Manager Katya will show you around the office, so that you feel at home!
Systems work setup and tools overview sessions: You will have one or more sessions with the Systems team as well as other relevant teams to set up your working station and become familiar with systems and tools required to successfully do your job.
Team lunch: At ExoClick, our teams very rapidly become a second family! You will get the chance to start getting to know your team members at your first team lunch.
Team meetings: Of course, you will need to get integrated with the daily and weekly workflow of your team, so in the first week you will already be included in daily meetings to get a taste of the ongoing projects and initiatives.
Udemy and team training sessions: During the first week you will be trained by your manager and other relevant team members, as well as given access to several specialized training sessions at Udemy to help you grow into your role. And, really, if you want, you can continue training during weeks, months and years after joining ExoClick, through Udemy, the ExoClick University, and our yearly training budget!
ExoClick: Join one of the top tech companies in Barcelona
Meet Miriam! She did find her dream job in ad tech in Barcelona when she joined ExoClick!
'I'm super happy to be part of the ExoClick family! In my first week I was a bit nervous, but everyone in my team made me feel at home. Teamwork is one of our core values and people exercise it every day. I have the opportunity to develop my skills and continue growing, as well as sharing fantastic values, continuously innovating and inspiring our clients! Technology drives the way the world works, and this is why I wanted to find a job in tech. Now I am part of the change thanks to ExoClick!'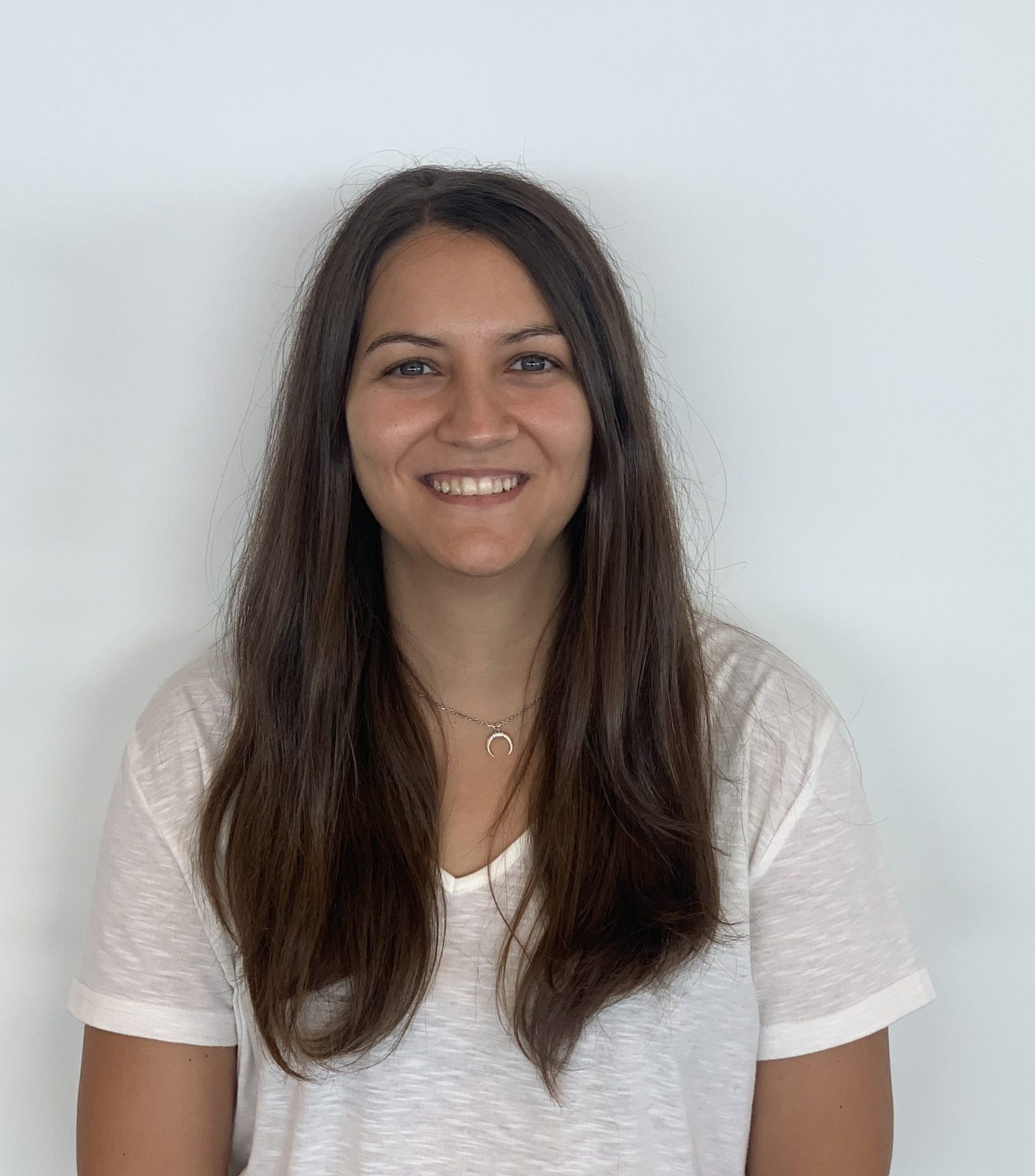 Miriam Fernández, IT Helpdesk / Junior Sysadmin in Systems & Infrastructure
Our branding message resonates with those who are not only talented but also possess a genuine passion for our mission and values. We strive to create an environment that nurtures and empowers individuals, allowing them to unleash their full potential and contribute to the success of our organization.
Are you looking to get a job in tech in Barcelona? When you join ExoClick you become part of one of the top tech companies in Barcelona, and a community of dedicated professionals who are united by a common purpose. We believe in fostering a culture that encourages collaboration, innovation, and continuous learning. By attracting talented individuals who share our vision, we create a vibrant and dynamic workplace that inspires creativity, drives excellence, and fuels our collective ambition.
Our commitment to building the best employee onboarding experience makes this key part of our team members' journey more than just an orientation process. We provide comprehensive training and development opportunities to ensure a seamless transition into your role and enable you to thrive in your career journey with us. We believe in investing in our people, equipping them with the tools, knowledge, and resources they need to succeed.
Do you want to get a job in tech in Barcelona? Do you want to join the ExoClick team in one of the top tech companies in Barcelona? Check out our open roles at the ExoClick Careers page and find your new job! Start to work in ad tech in Barcelona now!