The 7 Wonders of the Customer Service World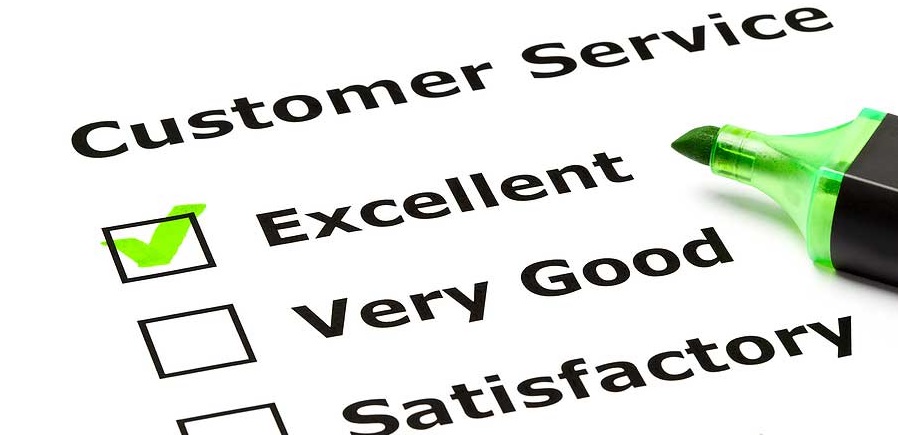 Being a global business, ExoClick offers it's clients 24/7 customer service.  Here we talk to our Customer Service Director Mark Westwood to explore why CS is the lifeblood of any business and tips on how a company should run a succesful CS team.
In a global digital business ecosystem like the online industry offering a range of products to either consumers or B2B, you need the support of an on the ball customer service department. The internet doesn't sleep and sometimes when your customers are having a crisis or need an answer, they aren't sleeping either. An effective customer care program will include 24/7 support to help your clients at the right time.
For many customers their first contact with a company is via a CS agent and in such a competitive marketplace it is vital that a good impression of your business and your professionalism is made. Often seen as the least glamorous side of your business, the CS team is actually the heart and soul of it. CS fulfils many support roles across all departments whether it be sales, biz dev, tech or PR/marketing. In fact CS actually knows your business inside and out!
Having CS work effectively also demonstrates to your clients that you are serious about looking after them. If you currently outsource your CS and feel as though you need to build an in house CS team, or if you are simply looking for some tips on how to fine tune your CS team. Ladies and Gentlemen I present to you the 7 Wonders of the CS World!
1. The right team
Getting the right team in place is a must. Customers will do business with you again and again if you resolve their issues. The CS team should have a balanced understanding of client needs, the company's guidelines and how to communicate this in a solution orientated way. If you have a global business a multi-lingual team is imperative, luckily ExoClick is based in Barcelona, Spain so we have a great catchment area for international team members.
2. Knowledge is empowerment
Your CS team should be adequately supported and trained, by doing so you will empower them to go beyond the basic support many clients expect. Implement training sessions for new product/platform updates, share information between the company departments including tech, sales and marketing so the CS team can be kept in the loop and up to date on all activities. Hold regular CS team meetings to discuss the different kinds of issues that agents have had to resolve, this not only helps other team members to learn how to deal with problems but it also informs your organisation of possible improvements that can be made. Ensure that each member of the team gains experience in a full range of tickets rather than just cherry picking the ones they want to do. Self evaluation of your team should be carried out with a rating survey and comment box sent to clients post issue solving to ensure that team objectives are being reached and knowing if you are providing the best possible service that you can.
3. You've got issues
For any online or software based company several issues can put the CS team on red alert. Common ones include power going down, cyber attacks, bugs on platform and product updates. It is essential to have a tried and tested protocol process put in place to deal with problems that come out of the blue to ensure client expectations are managed. How quickly you answer has become just as crucial as the answer itself. The longer the wait for resolution, the bigger the blow to your customer's loyalty. Your customers don't have time to wait for you to get around to their queries and they will move on to your competitor if you aren't on top of their needs. At ExoClick we deal with over 3,000 tickets a month and we aim to answer clients within 3 hours.
For increased efficiency and time management I recommend that your CS agents pre-empt further client questions to an issue and make sure that the client is aware of all possibilities, not only does this resolve issues of the client using his valuable time contacting you again, but it also provides the client with a first class CS experience.
4. All of a Twitter
If clients don't get an immediate answer, many hit the social networks like Twitter and Facebook. CS departments should always monitor these channels. The fastest way to reach us is help@excoclick.com and it is important to educate clients who post on social networks to push them to this email address so a ticket can be generated and solved as quickly as possible. Additionally we always try to tell clients that if they feel their issue is not resolved by a CS agent then we can pass them onto a CS manager who is more experienced, this way we can avoid complaints online & on social networks from customers who feel frustrated that their call for help was not answered immediately.
5. CS makes your business grow
The CS team is a key element to strategically grow your business. CS is a key sales, marketing & PR channel which can communicate promotions, new product launches, upsells and more.
Because of the CS department's in depth knowledge of revenue generation on our own platform we offer advice to clients on how they can optimise their websites or campaigns. Our experience allows us to tell them what kind of content would help them get more traffic, what current content trends are converting better, how advertisers can improve their targeting with our filter tools, etc. We continually monitor clients publishing sites, to see which ones are developing into powerful platforms with quality traffic to ensure that our sales team can target them with a good match of ads to drive client revenues.
CS are also your team of bug killers. Before launching a new product CS will look at it from a client perspective to iron out any potential pit falls. Post launch, the CS team will be the first to receive feedback of the product working in practice. As clients come back with unimagined problems this can be swiftly reported back to the tech teams, thus allowing a company to use client feedback to make improvements in procedures and products.
6. Protect and serve your clients
Keeping the company's platform as a safe environment is imperative, your clients need to be protected against fraud and it is the CS teams job to police the platform. Ad networks must work together and enforce a zero tolerance policy against distribution of malware and randsomware, stop fraudulent traffic issues and enforce company guidelines. We always QA campaigns and monitor publisher platforms with regular follow ups as we search out abuse cases, once one is located it is taken down immediately.
7. What the future holds
Customers nowadays carry in the palm of their hand a device that supports dozens of ways to reach out, and they can do just that at any given moment. In 2015, customer care plans that are not fully multi-channeled will become obsolete. Consumers expect to be able to find the answers and resolution they need through whichever channel they choose. For example our recent admin panel android app will have direct access to our FAQs and an email contact link to CS in it's next update. This makes the client experience seamless, convenient and ensures customer loyalty.
Conclusion
Each member of any team in a company should spend a month working in CS that way they really learn how the company's business works and see everything from all sides, as I said previously 'knowledge is power' and a team of multi talented individuals who know the bigger picture are an invaluable asset to a company.