How to optimize video advertising campaigns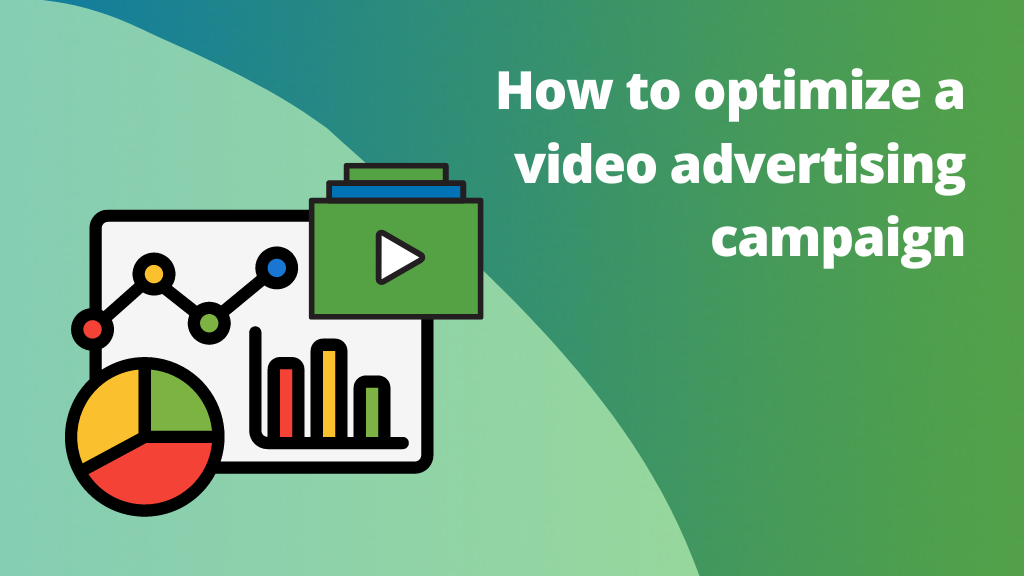 Video advertising is one of the most effective ways to get clicks and drive conversions for your offers. However, it requires a different approach to display campaigns. In this blog post we will give you some expert tips on how to make video ad creatives easily, the best video ad campaign set up,  how to set up test video ad campaigns and how to optimize video advertising campaigns with ExoClick. This article was compiled with the help of several ExoClick account managers, so you are getting the best possible help for the best video ad campaign set up and video ad campaign optimization tips.
What are ExoClick's three video formats?
In-stream video ads play before an end user watches video content, just like Youtube. Because the end user will probably watch the video content chosen in full screen mode, this video ad format is the most impactful. Sound is not muted by default on this video format. But remember it features a 'skip ad' button that the end user can click after 5 seconds. So your video ad should really grab the end user's attention within 5 seconds so that the end user continues watching the video ad. This is the most expensive of all the video formats, but CTRs are the highest of all three video ad formats.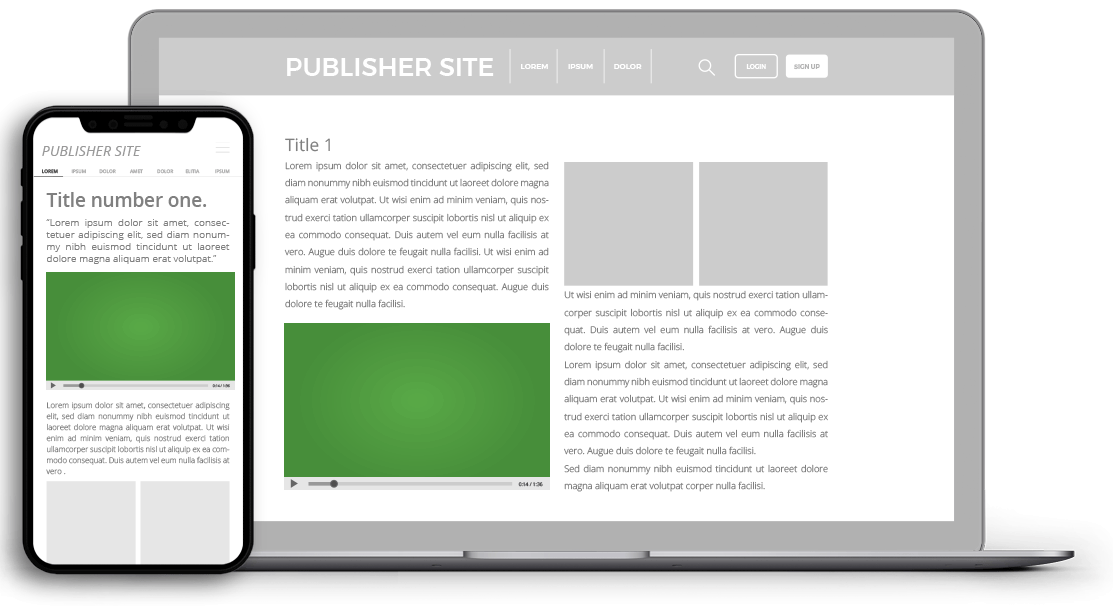 Outstream video ads are positioned within the content of a publisher's site. As the end user scrolls through the content, an Outstream video ad will appear. This video format expands on the page to be revealed to the end user. Outstream is a very cost effective ad format, check out our blog post Is Outstream more cost effective than Banners? Where we got our Business Intelligence department to prove it! They examined our network data and compared global eCPC prices for Outstream and Banner ads. On Desktop, eCPCs were -62.6% less expensive and on Mobile -63.6% less expensive for advertisers when bidding on Outstream versus Banners. We also compared Banner CTRs with Outstream CTRs, for different verticals, for example, Mobile Casino was 1.45% CTR for Outstream compared to 0.13% CTR for Banners. Read the previously mentioned article for a full CTR comparison breakdown. Outstream is a great inexpensive alternative to using Banners for your campaign. Please bear in mind that the end user has to unmute an Outstream ad to hear sound, so make sure you have texts on the video ad creative.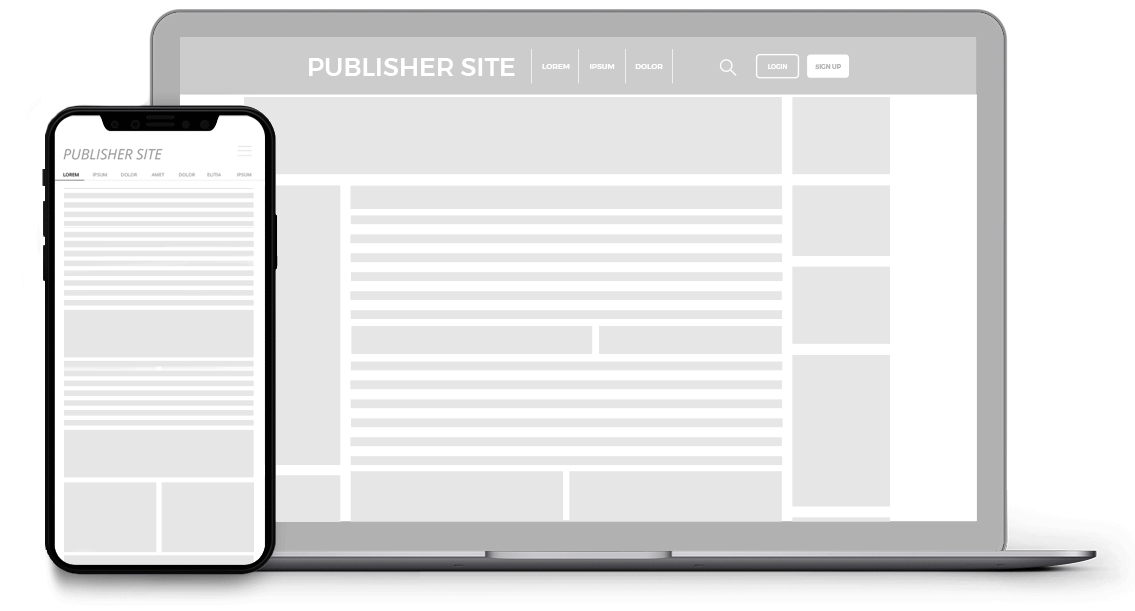 The Video Slider ad, slides in from the bottom right of a website's page when an end user first visits the site. This makes it extremely eye-catching to the end user. This format slides in and begins to play the video ad immediately. The video is by default on mute, but the end user can unmute it. He can also close the Video Slider ad at any time using a close button on the top right hand side of the ad zone. The Video Slider ad format ad is a small sized format on the screen. Key things to remember here are the video must be super impactful from the very beginning, so choose a visual that will look good on a smaller screen to make the ad even more eye-catching and use short texts in a big font that are easy to read.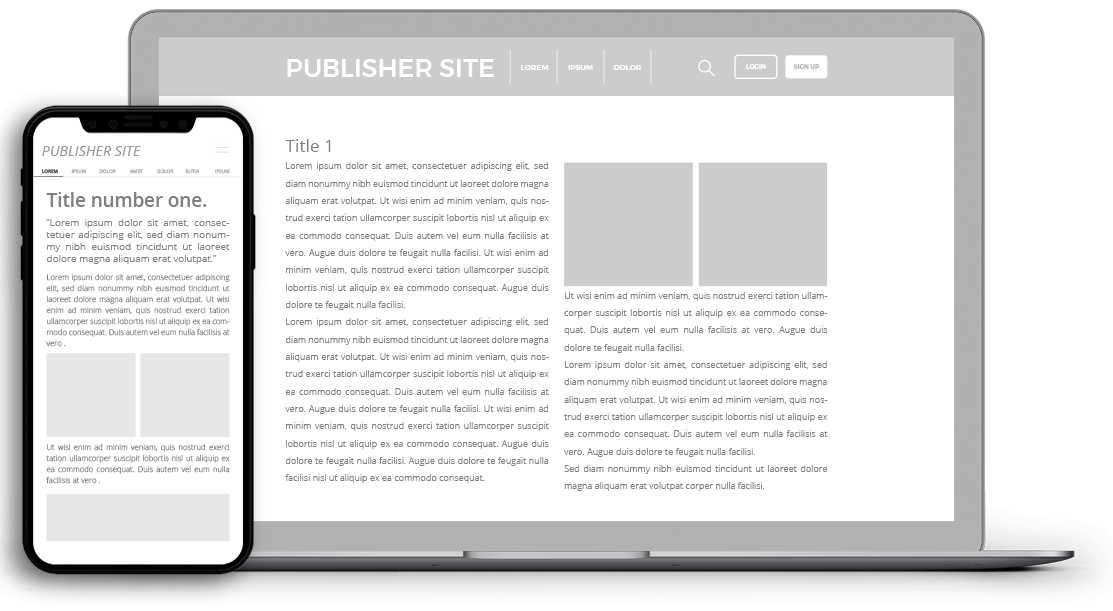 Bidding options for video ad formats
Bidding for video ad formats is CPM, CPC and also CPV (Cost per View). For CPV, you will only pay if the end user has watched 10 seconds or more of the video ad. We recommend CPV should be used for full campaigns and not test video ad campaigns.
How to make video ad creatives easily
We recommend that you test several different video ad creatives. Many advertisers just use one video creative and wonder why the video ad is not performing, this is because you need to test multiple creatives to A/B test them to find the best performing ones which generate clicks.
It is very easy to create video ads these days using one of many different platforms such as Clipchamp, Shotshack, Creatopy, Canva and invideo. You don't have to be a designer to use them and you can quickly create several videos using one of these platforms. These are relatively cheap subscriptions and well worth using and include massive libraries of stock photos and videos, video templates and ways to add your own texts. There are also AI video platforms such as Murf that allow you to include voiceovers and platforms that allow you to use AI presenters in your video ads, such as The Digital People Platform. 
We recommend that you have at least 7 different video ad creatives for your offer to test. "But how can I create so many variations when I am not a designer?" you may ask? You don't have to invent 7 different videos, all you need to do is make subtle changes. Here are some ideas:
Change the texts slightly, so the messaging is different for each video

Change the background color of the video template, do a pink one, a blue one, a green one, etc

Instead of showing the video in full screen, use a template to display the video inside a mobile phone with the texts at the side. Try another version with the video displayed within a circle with the text on the side

Use the same video content but inside a different template with different font
All of these subtle changes are a great way for you to A/B test performance – maybe you see that one template or color is performing the best and this gives you valuable data for this and future video ad campaign creatives.
How to set up test video ad campaigns
Now that you have your various video ad creatives, it is time to set up some test campaigns. Why should you create test campaigns rather than launching full campaigns? Test campaigns allow you to test the ad creatives, the offer and the traffic sources. By testing you can gather essentially useful campaign data before you launch full campaigns. Many advertisers make the mistake of launching full campaigns directly and burn budgets in a matter of hours and wonder, "If video ads have such a high CTR why didn't I get any conversions?" The reason is because you didn't test first.
Setting up test video ad campaigns
You should set up several different campaigns with each video ad creative you have. That requires time from you to set up each campaign and it requires a budget investment from you to test fully. 
Testing time: As a minimum we recommend that you run your test campaigns for at least 1 week including weekends, even if you get no conversions do not stop or pause the test campaigns, the test is still gathering valuable data that you can check in your statistics.
Budget allocation: For each test campaign we recommend that you invest a minimum of $50 per day ($100 is better) to generate enough test data. So for a 7 day test, expect to invest $350 – $700 per video ad creative to test. Now if you think that is a big financial commitment, then maybe video advertising isn't for you. But the rewards of mastering video ad campaigns can bring you huge benefits for converting your offers, with big CTRs, and an excellent white list of the best converting video ad zones.
Test campaign set up: Create separate campaigns for each video format In-stream, Outstream and Slider. You need to create dedicated campaigns for each format because if you target all three video formats the key performance metrics between In-Stream, Slider and Outstream formats are different.
If you are new to video advertising we suggest that you just concentrate on 1 format. In Video campaign set up All is enabled by default.If you leave All selected your campaign will target all video formats, and you will burn through your budget very quickly.

To target just one type of video ad format click All

Then choose one format, in this example we have selected In-Stream

Devices: Also set up separate Mobile and Desktop campaigns, due to different performance on various devices.
Categories: And create separate campaigns for each category you want to target, this can help you with contextual targeting for the campaign.
RON and Premium Traffic sources: Create separate campaigns for RON (run of network) and Premium. RON is a cheaper traffic source, each day new traffic sources are added to RON, so it's a great way to discover and test new ad zones. Premium sources are verified, high quality traffic sites with more stable volumes than RON sites, this source is more expensive. If you target both RON and Premium together you can waste money on RON campaigns because you are bidding a higher price for the mixed in premium traffic sources. So this is why it is better to create separate campaigns.
Targeting: Keep targeting wide for initial testing, but ensure you have country and language targeting selected. For example if you are promoting a localized dating offer in the UK and you want to test London traffic, then you would use regional targeting for London and Language targeting English. If it is a mobile offer target all mobile devices and OS, that way when you evaluate the data you can see which devices and OS to cut and which to optimise for.
Frequency Capping: Ensure that you enable Frequency Capping, which allows you to restrict the number of times a unique user will see your video ad, to prevent video ad blindness. We recommend 1 time every 24 hours.
Delivery mode: Select 'Distribute throughout the day' for your test campaigns, again this will help you gather more realistic data. 
Bidding strategy: Use a competitive bid on Smart CPM based on your target CPA, remember to ensure you set your daily budget at $50 -$100.
Once set up, we recommend that you do not optimize while the test campaigns are running for 7 days. By all means check the campaigns and if you see anything strange, contact your account manager or a Customer Success manager here. But the key element about this stage is to generate data.
1 week later
So now you have let your separate campaigns run and it is now time to evaluate the data and fine tune the campaigns. Even if you have zero conversions you should examine to see:
Which creatives worked the best, got the most clicks

Which ad zones were within your ROI range

Which ad zones broke even

Which ad zones were very expensive

Which targeting produced no results

Which targeting produced results
With the above information you should be able to make the right decisions for the next stages of the campaign, which is to launch full campaigns.
How to optimize video advertising campaigns
Now it is time to see how to optimize your video advertising campaigns, using your test campaigns to launch full campaigns. By now you have gathered at least 7 days of data to learn from and use as knowledge for optimizing the full campaigns. We recommend that you keep the separate campaign strategy for:
Video ad format

Devices

Categories

RON and Premium Traffic Sources
Now only use the top 4 video ad creatives that performed the best during your test campaigns. Use all 4 variations for each full campaigns. That way you can use our Variations Optimization Algorithm using one of the three algorithms:
Even

: all the traffic will be distributed evenly to each of the 4 video ad variations.

Automatic CTR

(Default): Traffic will be distributed between the variations based on their CTR, so the video ad variation with the highest CTR will receive the most traffic, while the other lesser CTR variations will continue to be tested by smaller volumes of traffic.

Automatic on Conversion Rate

: When you choose a conversion tracking goal, the video ad variation with the highest conversion rate for the goal you set will get more traffic, while the other variations will continue to be tested by smaller volumes of traffic.
Video ad campaign bidding strategies with ExoClick
Next in our video ad campaign optimization tips is to automate your bidding with ExoClick's automated bidding tools. Here is a list:
SmartBid

: This bidding tool can guarantee you a profitable campaign, and works using machine learning that will analyze your campaign data and automatically determine the optimal price in real-time based on the likelihood of a conversion. It uses analysis across several data points, and conversion data for specific dimensions: zones, countries, device types, browsers, etc. You can select one of the following two bidding strategies: Target CPA (Cost per Acquisition) or Target ROAS (Return on Advertising Spend). Please note: You will need to set a Conversion Tracking Goal and it is recommended that you have a decent budget to get the most out of this tool.

The Bidder

: This tool works just like a smart assistant allowing you to automate the optimization of your campaigns by adjusting your bids by ad zone and blocking non-converting ad zones.The Bidder has two functions,

Automatic Bidding

: allows you to automatically adjust (up/down) your CPM/CPC bids according to your target CPAs. The Bidder will also automatically blacklist ad zones that haven't converted when your maximum test budget is reached.




The second is

Rules

: which allows even further campaign optimisation by letting you create your own algorithms to block ad zones based on the Rules you set for data points, metrics and operators. You can add as many rules as you like to fine-tune the algorithm. Check out our article:

Using the ExoClick Bidder: Two Case Studies

where the first case study shows how the Bidder was used for an in-stream campaign on mobile.

Smart CPM/CPC

: Smart CPM and Smart CPC work in a similar way, the first bidding for clicks and the latter bidding for impressions. With Smart CPC, you set up the maximum you would pay per click, and the system will determine what you pay depending on the minimum price and the top CPC, and the same for Smart CPM for the top CPM. The system also determines the lowest price you need to pay to get top position, up until your maximum bid price.
Video ad campaign targeting tips
Optimization is now key here, so now go one by one to optimize your targeting selection: language, regions, device, OS, categories, browsers, etc. So as an example, let's say you ran a test campaign on mobile for in-stream and looking at OS data you can see that on Android you were paying more for clicks or conversions than iOS, therefore it would make sense to concentrate on iOS here. Or maybe Samsung devices were bringing you under your CPA goal, but Pixel devices were costing you more than your target CPA, therefore it would make sense to cut Pixel devices.
Optimize video ad zones based on target CPA
Now look through the ad zones that were tested in the first 7 days. Go to Sites and Zones in your Admin Panel and optimize good converting zones, and block expensive zones. If you find an ad zone that is performing really well, talk to your Account Manager or a Customer Success manager here and ask for a Traffic Share deal to guarantee you a set amount of traffic at a set price.
More video ad campaign optimization tips
If you see that 1 publisher site or 1 ad zone is converting really well for you and therefore you have optimised your campaign accordingly, bear in mind that traffic can change from day to day, so you may have to re optimize your campaign. Premium traffic sources tend to be more stable than RON traffic sources.
Be aware of different minimum bids on different ad zones, we recommend that you create different campaigns specifically for ad zones that you are targeting or you could burn money on cheaper ad zones, because you will be paying more for them than they are worth.
Keep checking those campaigns everyday!
You can check out this in-stream video case study which gained a 220% ROI for an eCommerce Nutra offer.
ExoClick is here to help!
We hope this has helped you to know exactly how to optimize video advertising campaigns. Please remember, ExoClick is always available for help! You can either contact your account manager during working hours or a Customer Success manager who is available 24/7 for any kind of help you might need on how to optimize a video advertising campaign with ExoClick.