Push Notifications: Why is subscriber lifetime so important?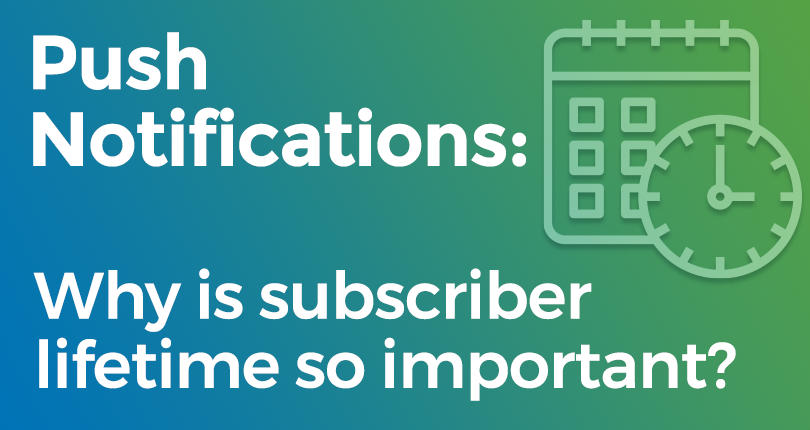 When a subscriber opts in to receiving Push Notifications from your website you want the user to stay opted in for as long as possible. Subscribers can decide to block your Push Notifications at any time, so you need an ad network that will ensure that the notifications your subscriber gets are useful to him and that he doesn't get annoyed by receiving too many. The longer the subscribers stay with you, the more revenues you will make from them.
ExoClick has the longest subscriber lifetimes compared to other ad networks because we ensure a quality user experience to reduce subscriber churn rate:
Some products are very aggressively marketed which can increase subscriber churn rate, therefore ExoClick Publishers have the option to block certain products in the admin panel settings. 

Advertisers can set frequency capping to ensure that the end user is not annoyed by the same messages. This brings you two benefits: Your Push Notifications will have a higher CTR which means your traffic is more valuable and you will get a longer subscriber lifetime.

On average a subscriber sees two push notifications per day from ExoClick's Network , whereas other networks send more than 10 notifications per day which results in a reduced subscriber lifetime of 7 days.
Network statistics
Our Business Intelligence department has looked at statistics for Q3 2019 to evaluate subscriber lifetimes for different GEOs in Europe: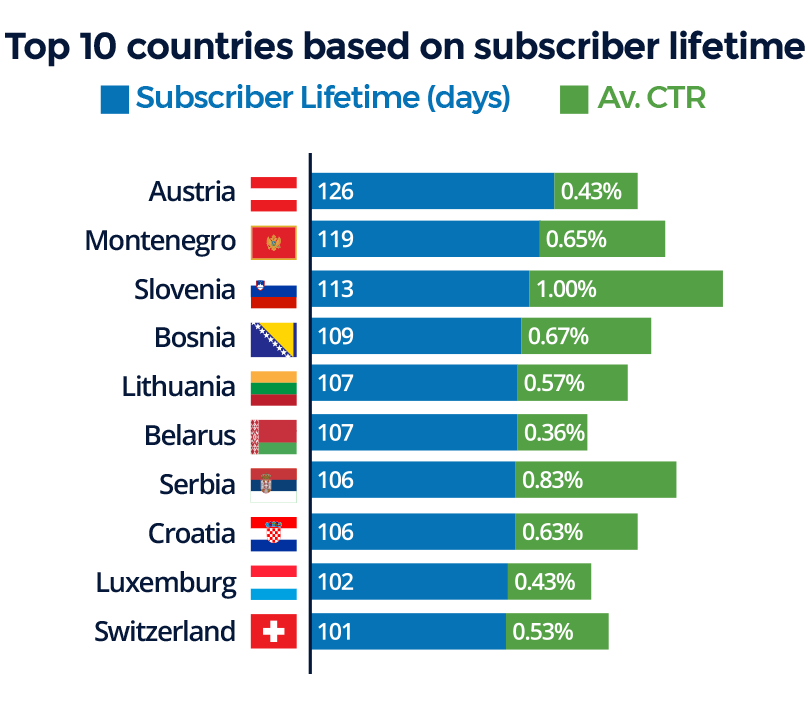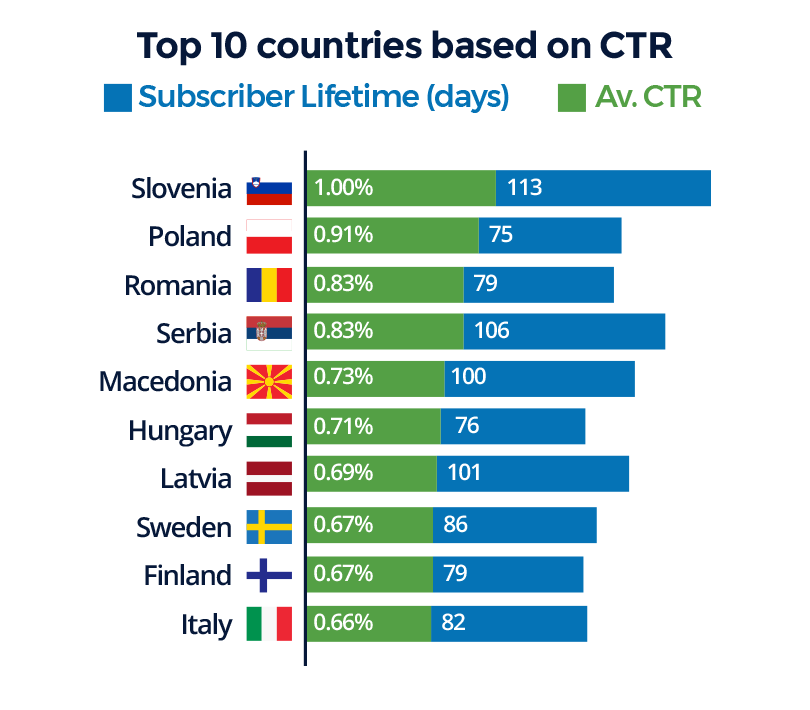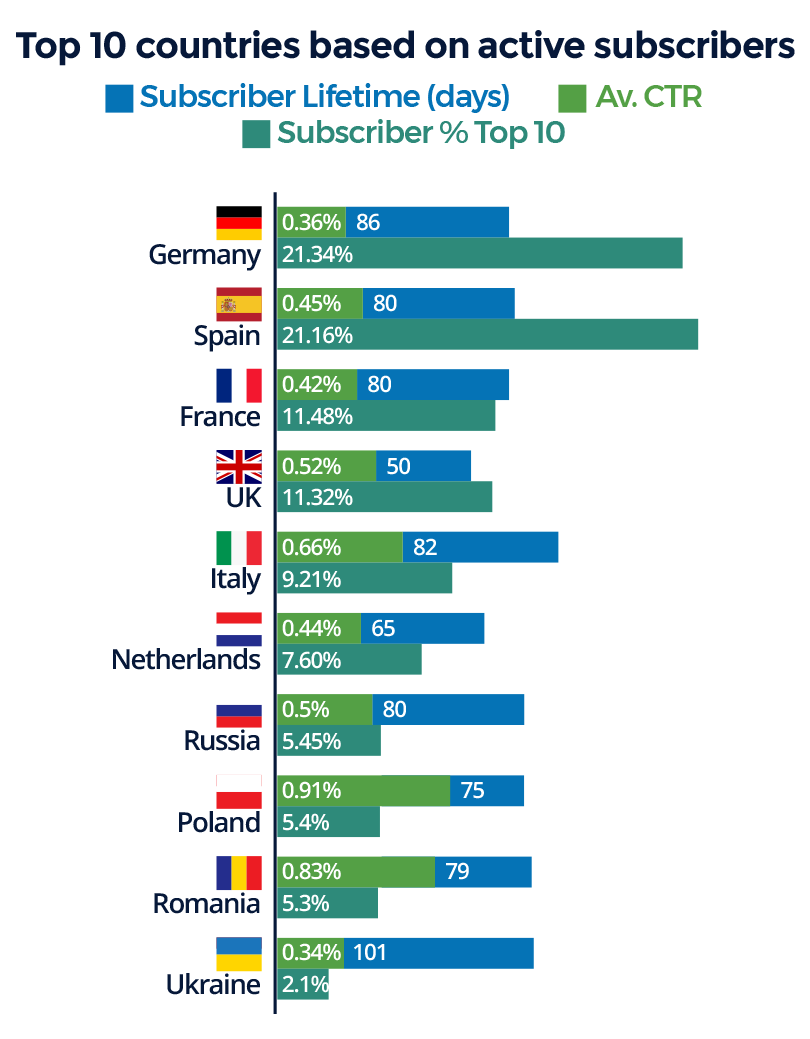 Lifetime value
A long subscriber lifetime brings you higher revenues, for example in Austria the average lifetime is 126 days, so you will be able to make 100% revenue from an Austrian subscriber after 126 days, a Swiss subscriber after 101 days, etc.
This also has a cumulative revenue effect because with a long lifetime, as new subscribers are added, the revenue from your subscriber base is increased even further.
Below is an example of the revenue evolution within a two month period for a publisher getting 15,000 subscribers per day:

The daily revenue increases as shown below, while the subscribed users are increasing, this is because the unsubscription rate is always lower than the subscription rate with ExoClick.

Find out more about how to maximise your Push Notification revenues by speaking to your account manager or contacting a Customer Success agent here.
Check out these useful Push Notification blog posts
How to create a Push Notification ad zone
Masterclass for publishers: Using Push Notifications from multiple networks