Publishers: 2018 is the year of user experience…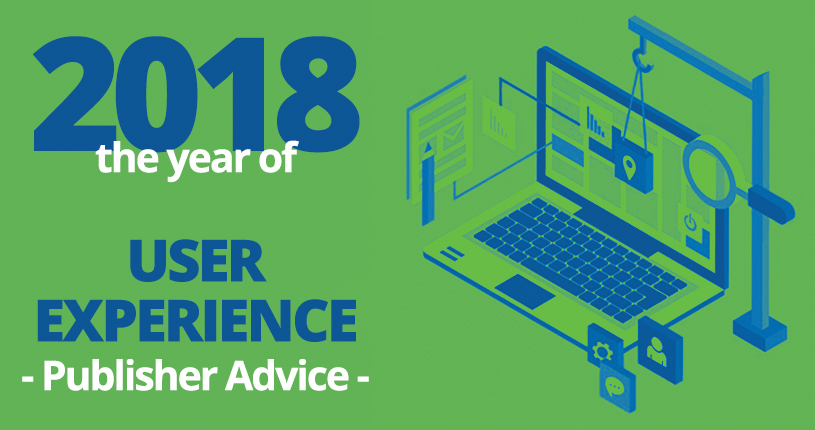 With the new restrictions from Google kicking in, it is clear that user experience will be the key to publisher success in 2018. Google rewards publisher sites that provide value to users. Delivering high quality content and compliant ad formats ensures a publisher's site will remain in Google's good books. This allows the publisher to receive high quality traffic, which every media buyer wants. Two formats that are are totally compliant are native advertising and pre-roll in-stream video.
Native advertising: Why native?
Google & the Better Ads Coalition are requesting that publishers evolve their advertising, from disruptive banners to flexible and contextually relevant and responsive native ads. Native ads give a great user experience because publishers can ensure that their native ad zones look exactly like the editorial content of their site.
Why ExoClick's native format?
In order to help our publishers to become Google compliant and gain additional advertising revenue, back in March 2017 we launched the native advertising format. Native is a fully customisable widget that allows publishers to ensure the format fits in perfectly with their site's look and feel. Some of the most relevant features that publishers can use for customisation include: font type, size, colour, bold and underline, background colour, image border size, border colour, etc. The format allows advertisers to add a title, short description and image ensuring that the ad is viewed just like an article that would appear on the website being targeted. Once the user clicks on the ad he will be taken to the offer's landing page. ExoClick's native advertising works across all devices because the format is responsive. Statistics from Mediapost state that users interact with native ads 20% to 60% more than they do with standard banner ads.
There's more to come…
That's not all, we are working on releasing even more native formats, giving you new and creative ways to monetise your content with native.
Pre-roll in-stream video: Why in-stream?
Google considers that auto playing video ads with sound go against user experience, however pre-roll in-stream video ads are totally compliant. A user clicks on a video he wants to see on a publisher's website and the pre-roll in-stream video ad is shown before he gets access to the video content he has selected, the same format used on YouTube.
How does it work?
Typically the video ad will be 15-30 seconds in length and features clickable CTAs within the ad. The format also includes a 'skip ad' function, allowing users to skip the ad after a certain amount of time, usually 5-10 seconds. We recommend that the "skip ad" function is set at 5 seconds in order to keep a balance between the View Rate and the users who are actually interested in the product/offer. Disabling the skip button will generate a high View ratio for advertisers, and it is most likely that they will stop buying your traffic. Also, we suggest that you show a message notifying a user watching the ad, for example "Ad – 15 seconds left".
With ExoClick's in-stream format you will be able to:
Monetise your site's video content across all devices with in-stream ads from premium brands.
Show ads before your videos to keep your viewers happy and your revenues growing.
We will ensure that we will only show pre-roll videos in countries that have video advertisers so your revenues are aligned with our demand to ensure your users are targeted with premium video ads.
Get some of the best rates on the market, through our CPC and CPV payment models to maximise your revenues.
Is your site's video player VAST compatible?
ExoClick's pre-roll in-stream video ad format conforms to the IAB's industry VAST standard. It works with all major video players. Customisable with clickable calls to action.
If you are looking for a VAST compatible & free player, why not test out FluidPlayer, a smooth HTML5 player which utilises the HTML5 video tag and offers multi-device and browser support. It integrates seamlessly with ExoClick's pre-roll in-stream video ad format.
For more details, you can contact your Account Manager or Client Care through our contact form.
Check out our ad formats in more detail here.