PageFair Adblock report 2017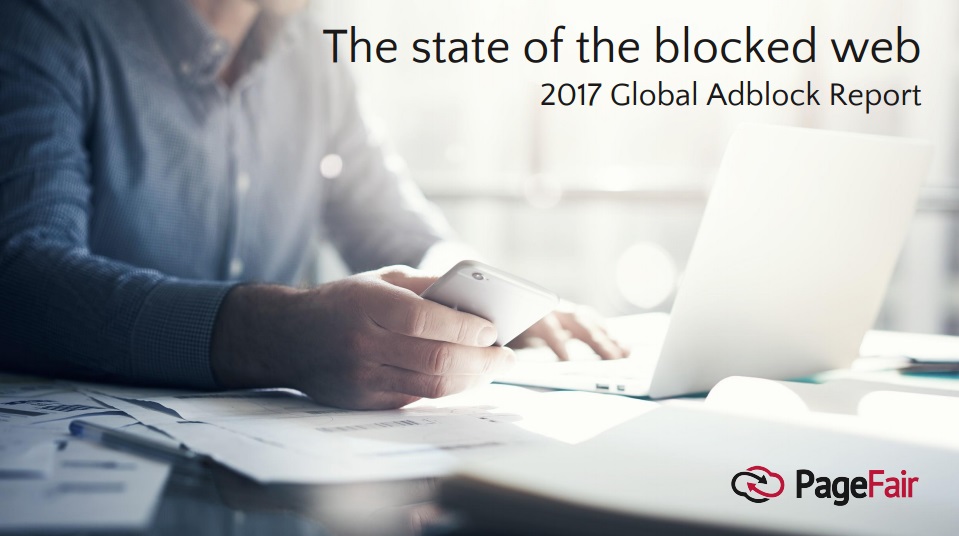 The latest report from PageFair shows that the number of devices using an ad blocker increased by 30% in 2016, with much of that increase coming from users in Asia-Pacific, where 16% now use ad blockers.. Adblocking on desktop and laptop devices in the USA has grown at a higher rate than the global average, at 18%, with the global average being 11%.  However, on mobile the vast majority of adblock software installs are again happening in Asia.
The biggest motivation for adblock usage was due to virus and malware concerns (30%), closely followed by intrusive or interruptive ad formats (29%) such as non-skippable video ads (31%) and auto-play video ads (23%). The report states that consumers prefer static banner ads (52%) and skippable video ads (35%).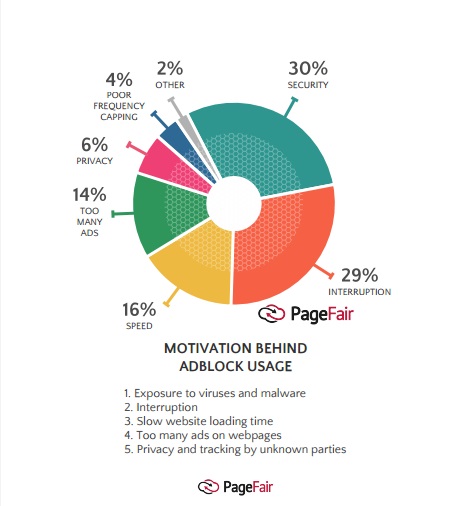 Other motivations to install adblockers include bandwidth speed (16%), too many ads (14%), privacy (6%) and poor frequency capping (4%).  Additionally, in the USA, PageFair's survey found that men are 34% more likely than women to use adblocking software on desktop and laptop devices.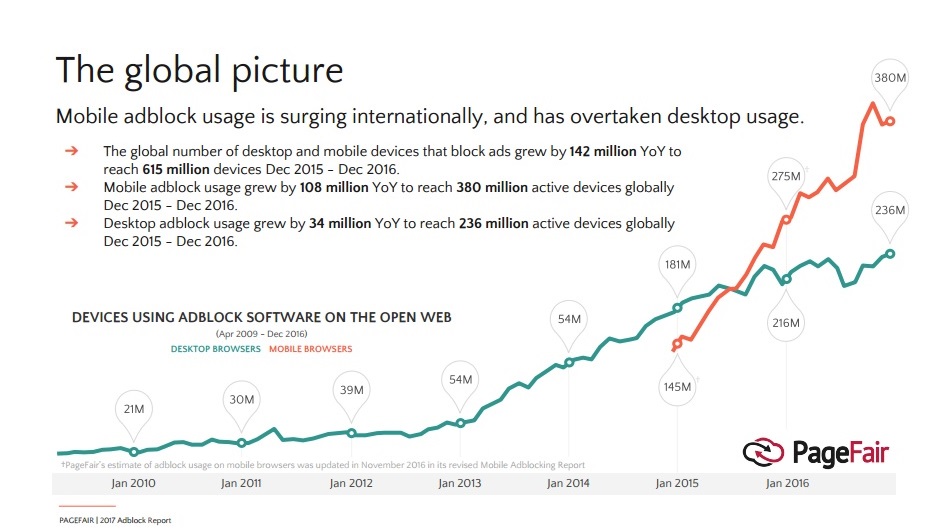 Of the 615 million devices running adblockers globally, as of December 2016, 380 million devices (62%) were mobile, up from 275 million mobile devices in December 2015. This has been driven by a sharp increase in usage in Asia where 94% of global mobile adblocking takes place.
Download the full PageFair report here.
Ada Llorca, ExoClick's Head of Publishing has some advice to help publishers countertact users installing adblock software, "Publishers should select ad zones above the fold, this is the area displayed on screen before the user begins to scroll down, therefore it is the most impacting area. The optimum amount of ad zones would be 2 ads above the fold in premium position and 3 ads below the fold and a popunder. That way you are not serving too many ads to the user to annoy them."
On the subject of popunders, "Never allow more than 1 popunder, sites that bombard users with popunders can drive a user to install an adblocker and more importantly Google will penalise your site which will affect your SEO. Optimization is all about the balance between making money and not being obtrusive."
ExoClick has its own adblock solution for publishers called NeverBlock. Visit www.neverblock.com for more information or contact help@exoclick.com.