Larger Push Notification 720×480 ad format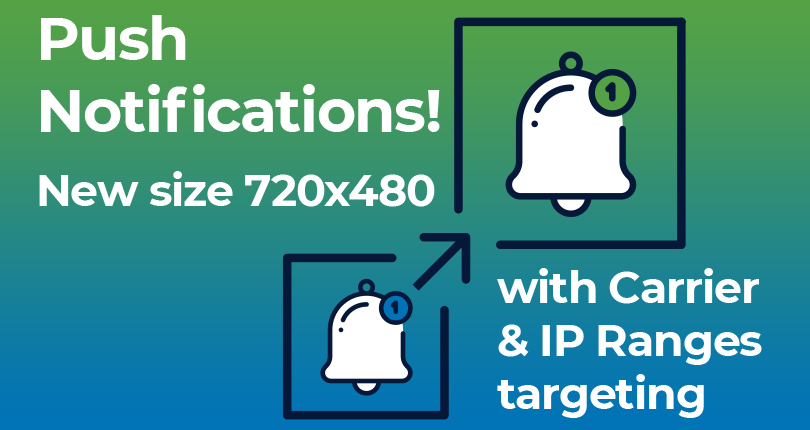 ExoClick has added a new campaign ad format for Push Notifications called Push Notifications 720×480, which allows advertisers to upload one 720x480px image to use for both the icon and the main creative image. Additionally Carrier and IP Ranges targeting options have been added to this ad format. The smaller sized 192x192px Push Notification format which will now be displayed in your Admin Panel as Push Notifications (Deprecated).
Advantages to Publishers
Larger image formats mean higher CTRs which rewards you with higher CPM bids.
Advantages to Advertisers
A large image format allows you to be more informative and more compelling with your offer, making it more appealing to the end user and generating a much higher CTR.

Additional targeting features: For both 720x480px and 192x192px sizes you can target Carriers and IP Ranges to enable carrier billing integration for end users to easily purchase your offer.

Additional dynamic tokens: Previously only available for Native ads, now you can use dynamic tokens for Push Notifications in titles and descriptions. Read the tutorial here.
Here is an example of how the format looks to end users: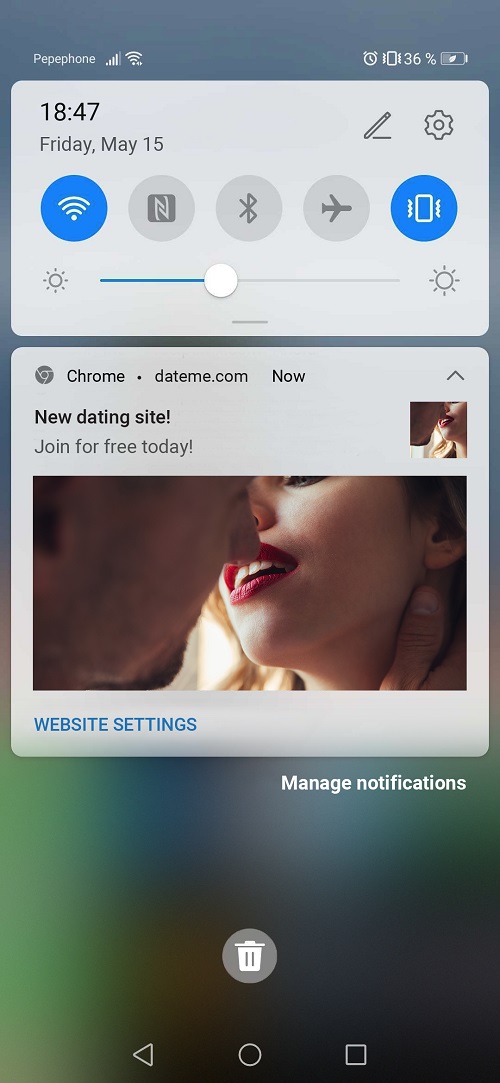 Publishers
If you are a Publisher with Push Notification ad zones active you MUST update the worker.js file which is available in the code snippet section within the Admin Panel, we recommend that you do this immediately to take advantage of the new 720×480 campaign demand.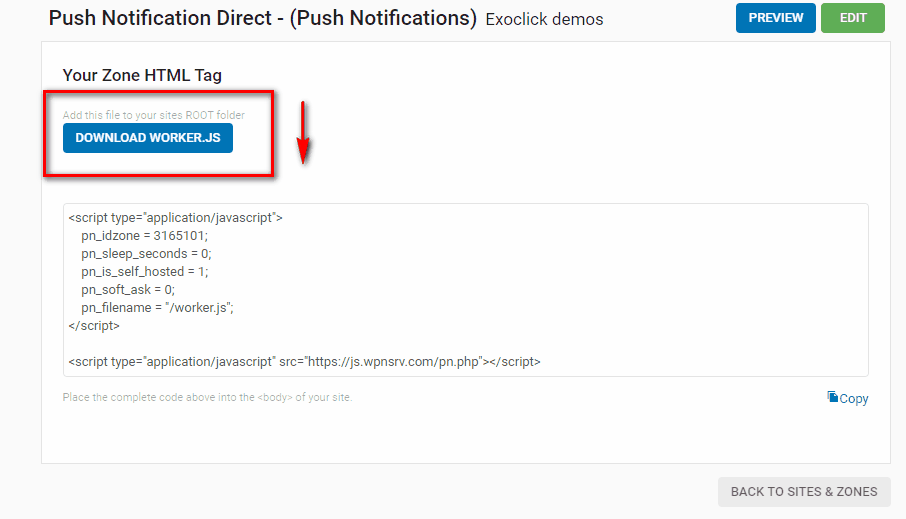 Advertisers
Existing Push campaigns
The older 192x192px Push Notification (Depreciated) can still be edited. You are able to edit/play/restore. Additionally, you are able to copy the campaign and assign a new ad type and upload new variations.

New Push campaigns
Campaign creation is exactly the same as before, the only change is that you will be required to  upload your creative using the new larger 720x480px size.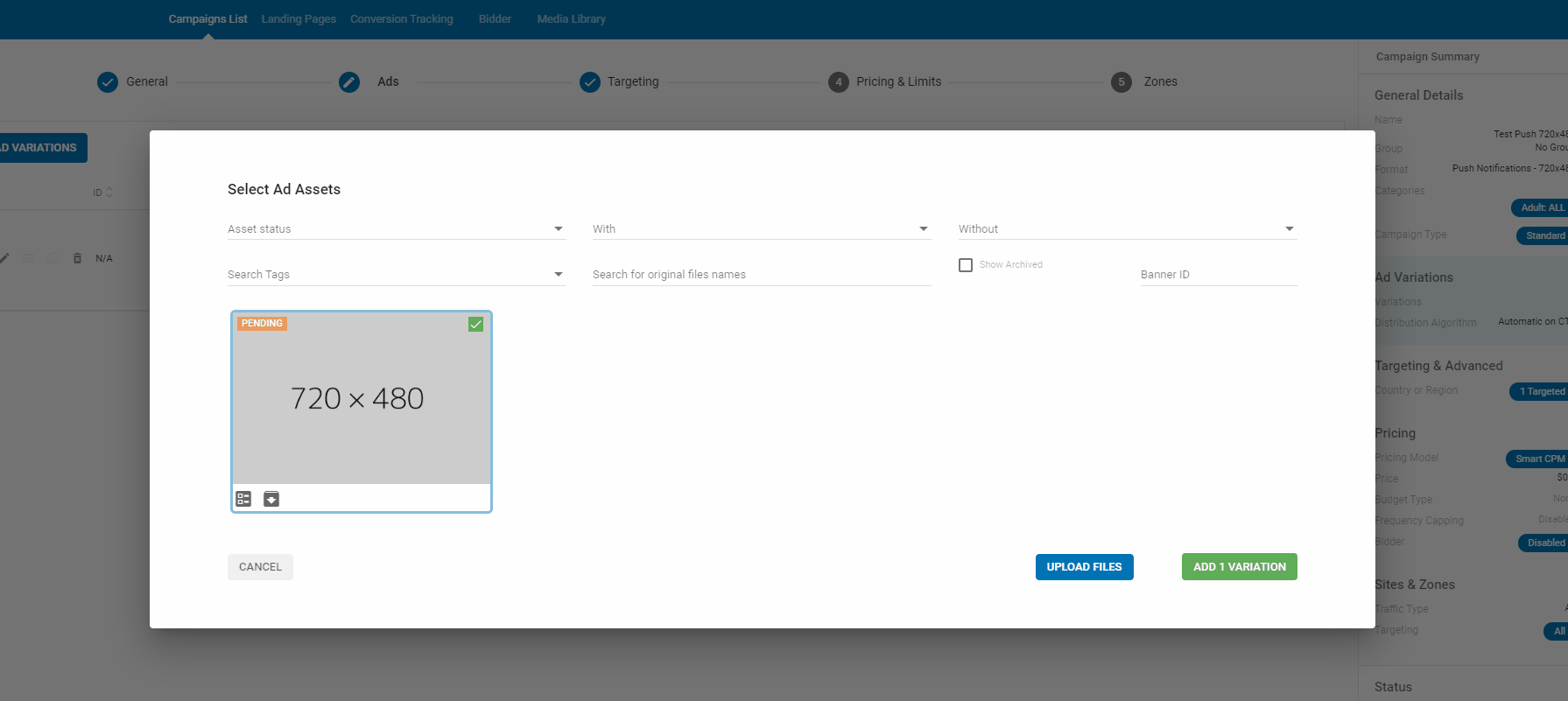 This new image size will allow you to display correctly both the icon and a large image when the Push Notification is displayed (if supported by the device you are targeting.)
New targeting options
Carrier and IP ranges can be selected in Targeting section for Push Notifications campaigns.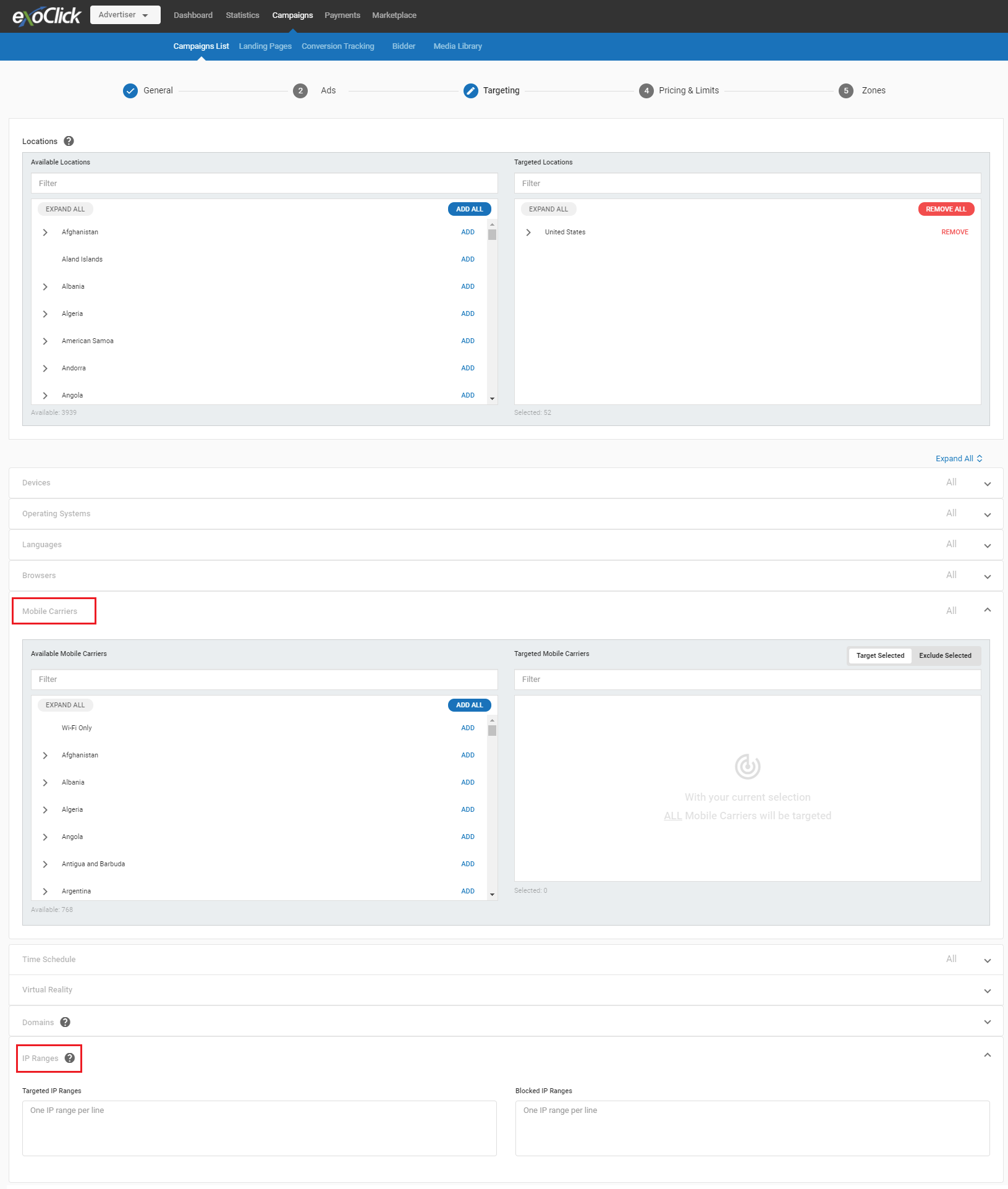 If you require further information please contact your Account Manager or a Customer Success Specialist here.