Cryptocurrency Funding and Payment Options Explained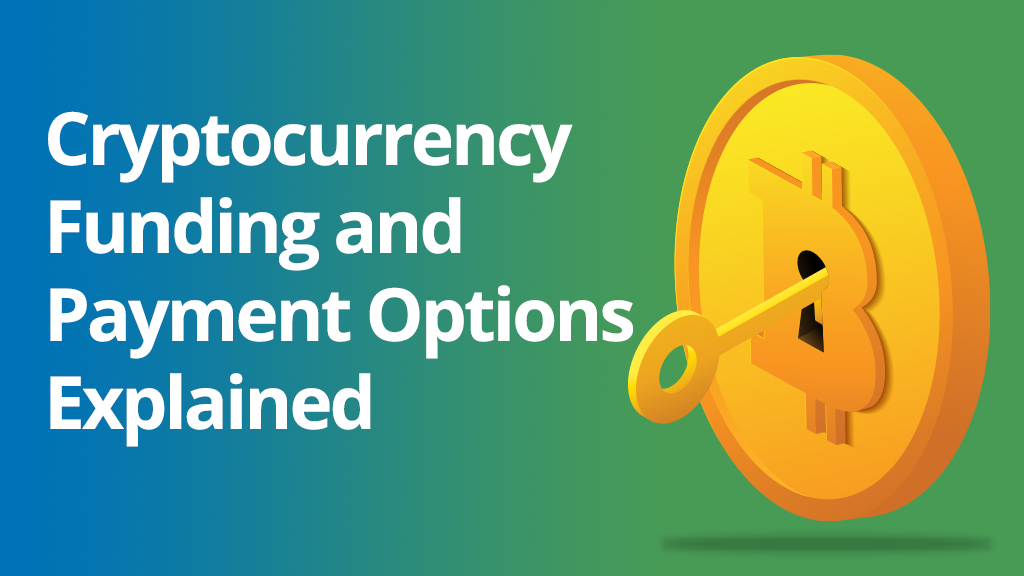 In order to offer more accessibility options to advertisers and publishers around the world, ExoClick recently added USDC cryptocurrency as an available account funding method for advertisers and a payment method for publishers. In this blog post we explain the key benefits of crypto payments, transactional risks and crypto coin safety.
What is Crypto currency?
Cryptocurrency works as a digital medium of exchange through a computer network, based on blockchain. Completely non-reliant on any government or bank, instead it uses a decentralized system to record transactions.  Cryptocurrencies use encryption technology to maintain a strong level of privacy and security, and function both as a currency and as a virtual accounting system. To use them, you need a crypto wallet, which you can set up in your ExoClick account as a publisher payment method or advertiser account funding method.
What Cryptocurrency does ExoClick work with?
There are several types of cryptocurrency, including Bitcoin, Ethereum, Tether (USDT) and USD Coin (USDC). ExoClick uses USDC only and no other form of cryptocurrency. Additionally your crypto wallet's blockchain network must be ERC20 USDC. USDC is used because it is one of the most stable and safe currencies. Please note some countries do not allow transactions in cryptocurrencies.  Please check our Publisher Payment documentation and our Advertiser Funding documentation regarding USDC.
Benefits of using Crypto currency
So, why use Cryptocurrency as a payment? Here are some of the key benefits:
Speed:

C

rypto transactions can be completed in a matter of minutes. Also, setting up a wallet is extremely fast

Costs:

Transaction costs

are usually less expensive, generally much lower than other payment methods even on the most congested blockchains.

Accessibility

: Crypto

allows people who don't use traditional banking services to easily make online transactions.

Security and privacy:

Transactions are secured by the blockchain system, making it extremely difficult to hack into. They are also pseudonymous, and don't require an account at a financial institution, keeping the user's privacy.

Transparency:

All transactions take place on the publicly distributed blockchain ledger, making it easier to prove operation legitimacy and reducing fraudulent activity. 
Risks of using Crypto currency
Cryptocurrencies are commonly used as an online transaction method, but there are certain risks involved in using this financial method:
Value volatility:

The value of Cryptocurrencies can go up and down. Unlike traditional stock markets, crypto is 24/7. Around the world, people are constantly searching the internet and social media for news that can give them an edge, and acting on it to produce massive hype that can often end as quickly as it starts. But of course if you are not investing and are only using it as currency then it is essential to use a crypto currency that is known to be stable. USDC used by ExoClick is considered to be one of the most stable cryptocurrencies.

Scammers and hackers:

It is imperative that you set strong, unique passwords and enable two-factor authentication where possible and this is especially important for cryptocurrencies. Skilled hackers look to exploit vulnerabilities in software to steal your data or take control of your device, so it is crucially important to keep your software and operating system up to date. Blockchain anonymizes your activities with crypto however if a hacker finds out your wallet's password you are at risk of having your crypto wallet emptied and there is no way of getting it back

Loss of key:

Your private keys function as a verification mechanism embedded in your crypto wallet, so that you can sign in and send transactions from your wallet. Make sure you store a backup of your keys in a safe place, in case you ever lose access to your wallet. Because if you lose your keys you will lose access to your wallet forever.

Making mistakes:

When sending cryptocurrencies, you need to input a receiving address which comes in the form of a long string made up of a mix of numbers and letters. It is not uncommon to make a mistake while typing or even copying and pasting a receiving address. As transactions on the blockchain are irreversible, if you send your funds to the wrong address, there is no way to get them back. So double or even triple check the address before carrying out any transaction.

Select the correct currency:

Remember, ExoClick only works with USDC so make sure you select USDC as your currency, if you select USDT or any other currency, it will not be registered and the transaction will be lost forever. 
Why is USDC a safe and stable currency?
Currently, there are 3 coins holding their places amongst the top 10 cryptos in the market:  USDT (Tether), USDC (Centre), and BUSD (Binance). A stable crypto currency is exchanged for a set value which is generally $1US, so 1 USDC coin is valued at $1USD. In May Tether, also known as USDT coin, dropped from $1USD to 0.95 cents. Tether's initial decline came after terraUSD, another stablecoin, plummeted below 30 cents, which led to fears of a possible market contagion. TerraUSD, or USD is different to Tether in that it relies on code rather than funds held in a reserve to support its supposed peg to the US dollar. 
USDC and BUSD are currently known as the top 2 most stable coins. BUSD has also shown to be a preferred coin by stablecoin buyers. However, USDC (Centre) is often described as a safer stablecoin, since Centre makes a greater effort to comply with governmental regulation, regularly undergoes quality audits and has more transparency. This is why ExoClick uses USDC as a cryptocurrency. 
If you have any further questions about USDC as a payment or funding method please contact your account manager or a Customer Success Specialist here.