Native Interstitial and Native Exit: Tips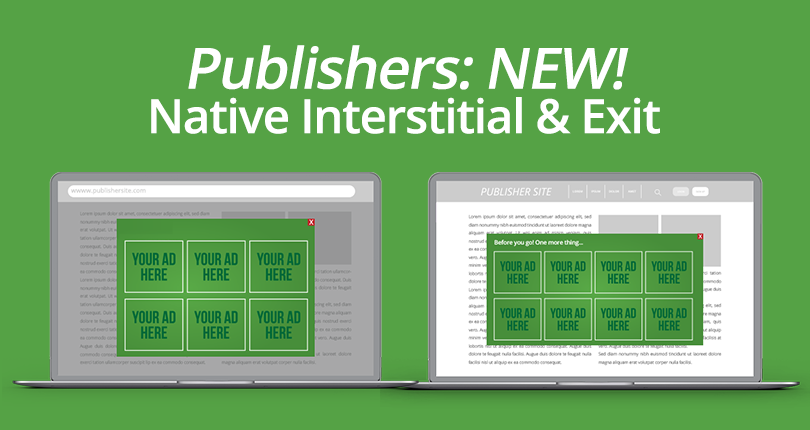 ExoClick continues to help publishers and advertisers maximise their revenues and adapt to
to the current changes within the industry in response to Google's new ad regulations. We have further developed our Native advertising widget to include 2 brand new formats.
Go native now!
1 year ago we launched our Native widget for Native Display. It has been a great success with many premium publishers implementing the format on their sites. Native is totally compliant with the new Google regulations because the format is non-intrusive. It merges with the content of a publisher's site and the ad creative is a simple image, short title and short descriptive text. We have seen a huge demand for this format from both publishers and advertisers due to its high click rate. As a result, we have created 2 additional formats:
Native Interstitial
Appears as a smooth transition from the side of the page.
Full screen format which overlays the content page with contextually relevant ads.
Can be closed immediately and easily by the end user in compliance with Google.
Compatible with Desktop and Mobile.
See a demo here.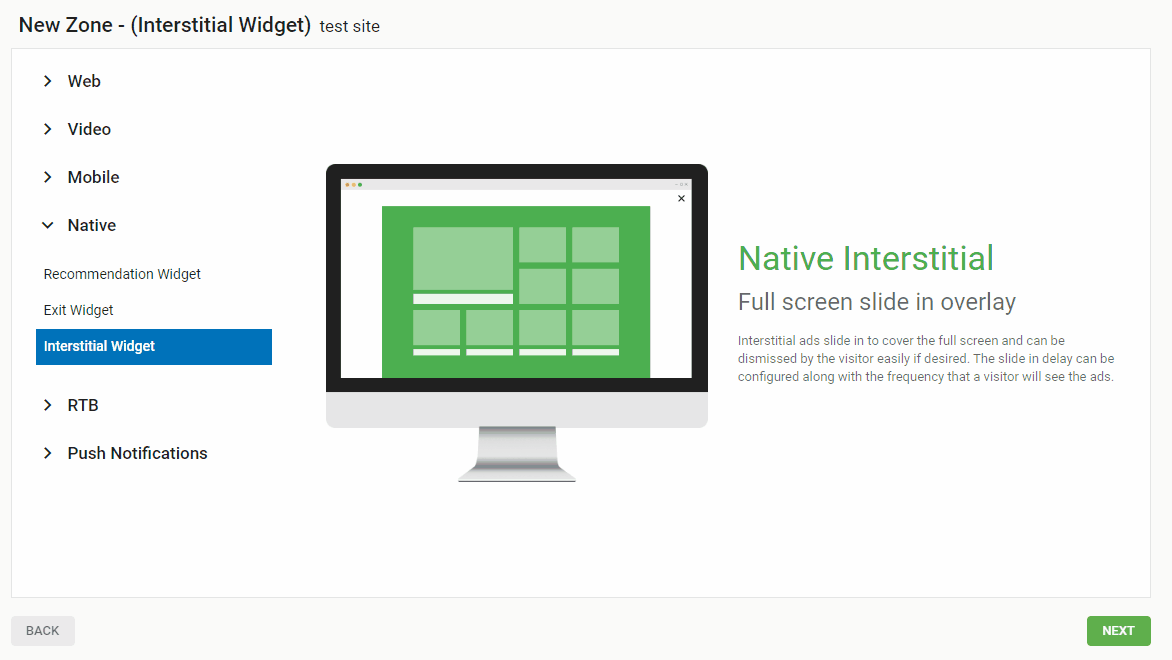 Native Exit
Take advantage of this format by monetising site users as they leave the site.
Triggers when the user moves the mouse outside the page/goes to close the browser tab.
Can be closed immediately and easily by the end user in compliance with Google.
Better Ads Standards state: Exit Pop Up Ads are allowed because they trigger when the user starts to leave the page, or purposely navigates to another tab and then returns to the open page.
Desktop compatible.
See a demo here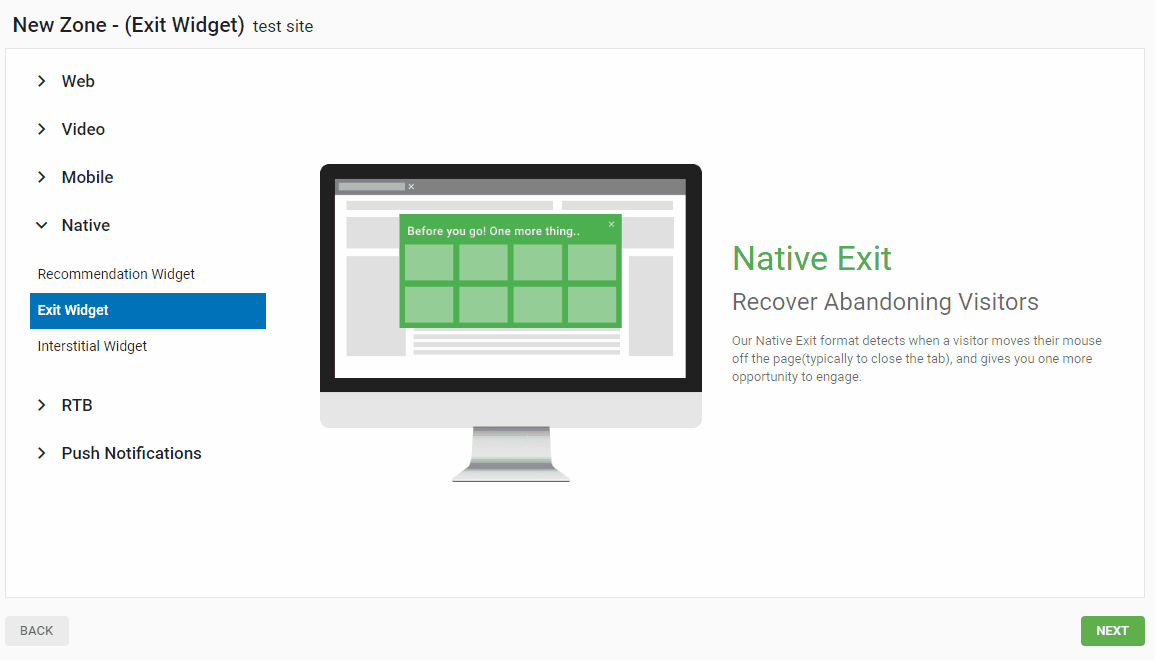 Implementation
Both the Native Interstitial and Exit ad formats are very easy to implement because they have a default dimension. All that is needed from publishers is to set their desired frequency and implement the script on their site. Here are some implementation tips:
Avoid over capping: Once every 24 hours appears to generate good results for both publishers and advertisers. We recommend a maximum of once every 3 hours, depending on the visit length.

Subcategory: Don't set up a specific Subcategory, unless the audience is Gay.
More tips for publishers
Native allows publishers to avoid banner over-saturation by using an alternative format, and because Native integrates well with the content of a site, it gives extra value for the user.

Provide transparency to users by clearly labelling Native advertising as being promoted or sponsored content.

Try eliminating low performing banners and replace with our original Native Display format and test Native ads on different pages and in different positions, then track and 

compare results.
All ExoClick's Native formats are fully aligned with Google regulations as well as being carefully designed to follow the Better Ads Standards.