Benefits of Preloading Fullpage Interstitial Ads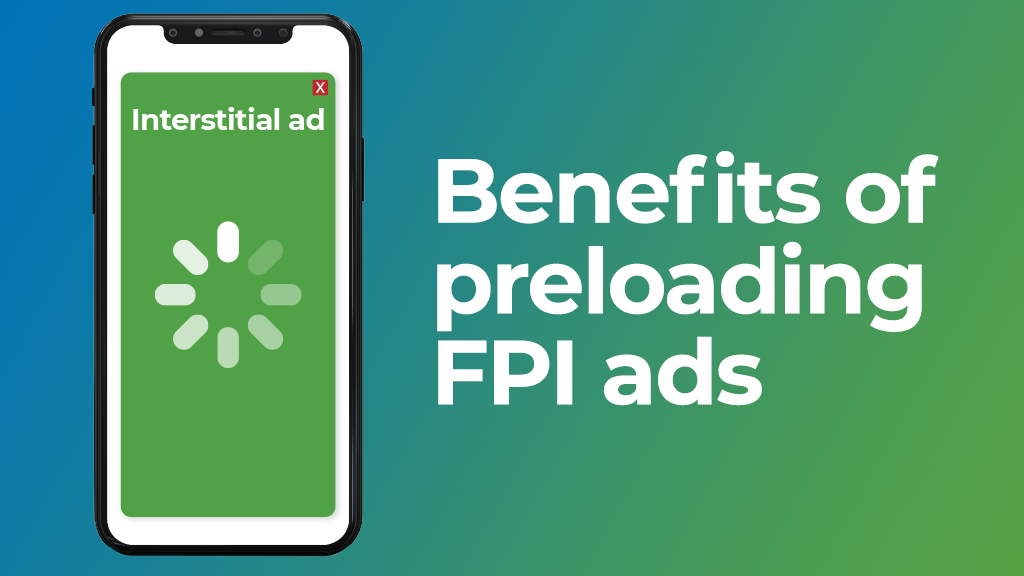 The Fullpage Interstitial (FPI) is a postitial ad that appears between page loads on a website. Publishers can use various criteria set within ExoClick's admin panel to trigger the ad on a user's click, which then displays the ad to the user. The large format is fully responsive and takes up the full screen of the user's device making it a popular choice for advertisers. By default ExoClick preloads FPI Ads and in this blog post we explain the benefits of this default setting.
The FPI is triggered right away after a click action, due to this mechanism, the ad structure is preloaded and hidden by default in order to avoid any possible issue. 
In the example below you can see a FPI that loads with an unexpected delay on the second page after it is already loaded. This delay might happen due to carrier latency when requesting the FPI. 
Delay in displaying the FPI ad: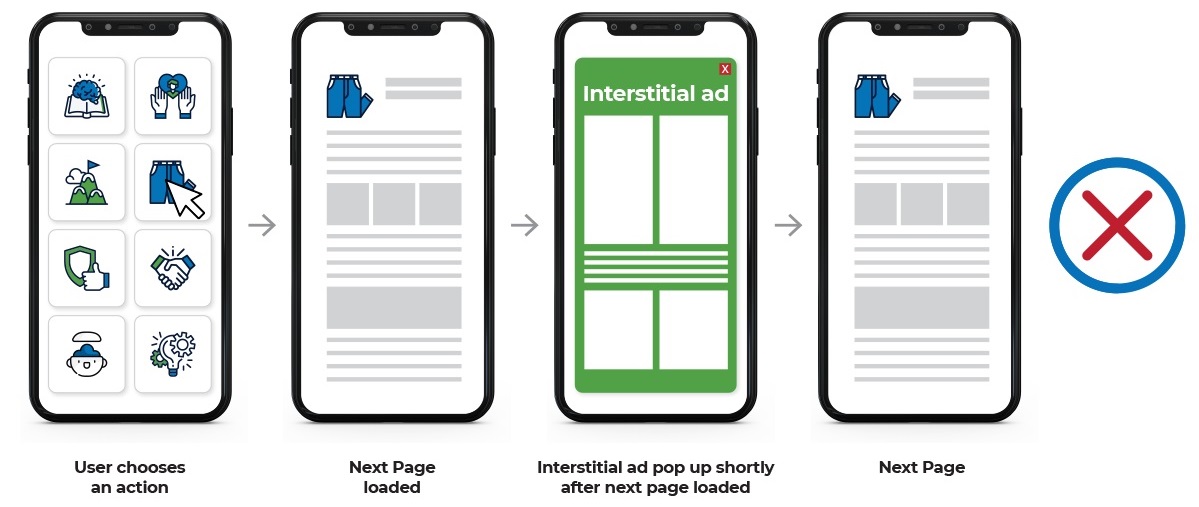 The FPI is larger than a normal display banner and can therefore take a little extra time to load, so it is requested before it is needed. By preloading the FPI, it avoids delays in displaying it to users. The important thing is that the ad waits for the user so the user never waits for the ad.
In this example the FPI is displayed immediately the user does a click action. Once the user clicks on the "Close Ad"  button in the top right hand corner, the ad closes and redirects the user to view the website's content.
Pre-loaded FPI triggered immediately after a click action: