Advertisers! ExoClick launches the Ultimate Guide to Online Games Offers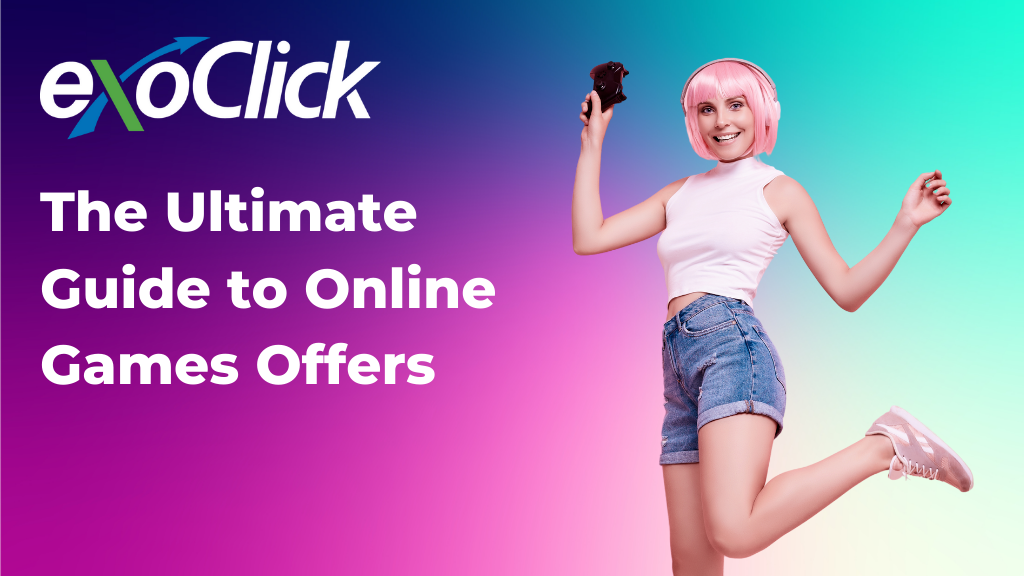 Online games have become one of the most popular forms of entertainment globally. This is why online games offers can lead to a great ROI for advertisers, especially with ExoClick's traffic.
According to Statista, online video games generated approximately 21.1 billion U.S. dollars in revenues in 2020.
ExoClick serves 408,661,817 daily impressions for Games offers, including Free Content sites and Members area.
If you are promoting and monetizing Games offers, you need to download this addition to our Ultimate Guide series: The Ultimate Guide to Games Offers. Packed with tips and creative ideas to help Advertisers make the most out of their campaigns, achieving a better ROI and higher revenues.
Download the Ultimate Guide to Online Games Offers
In the downloadable PDF you will find:
Advice on finding the best ExoClick's traffic sources for your online games offer, including Free Content Sites and Members Area sites.
The best ad formats to promote games offers on desktop, mobile and tablet, including Display, Native, Fullpage Interstitials, Push Notifications, Menu Tabs and Video ads (In-stream, Outstream and Slider), and how to maximize each format.
Exoclick's Business Intelligence department statistics about our traffic sources including impressions and CTRs for different formats across different devices.
Expert tips from our account managers on how to increase conversions for games offers
A case study on a Game of Thrones game offer campaign which achieved ROI 52%.
So what are you waiting for? Download the Guide here now, for free!