New VR Detection Feature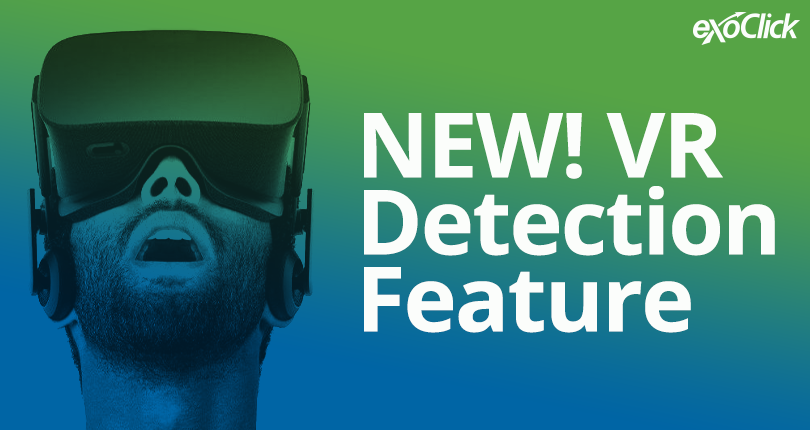 The system is now able to detect when visitors are accessing content using VR devices or devices in VR mode, and can show stats of this activity in the Statistics tabs.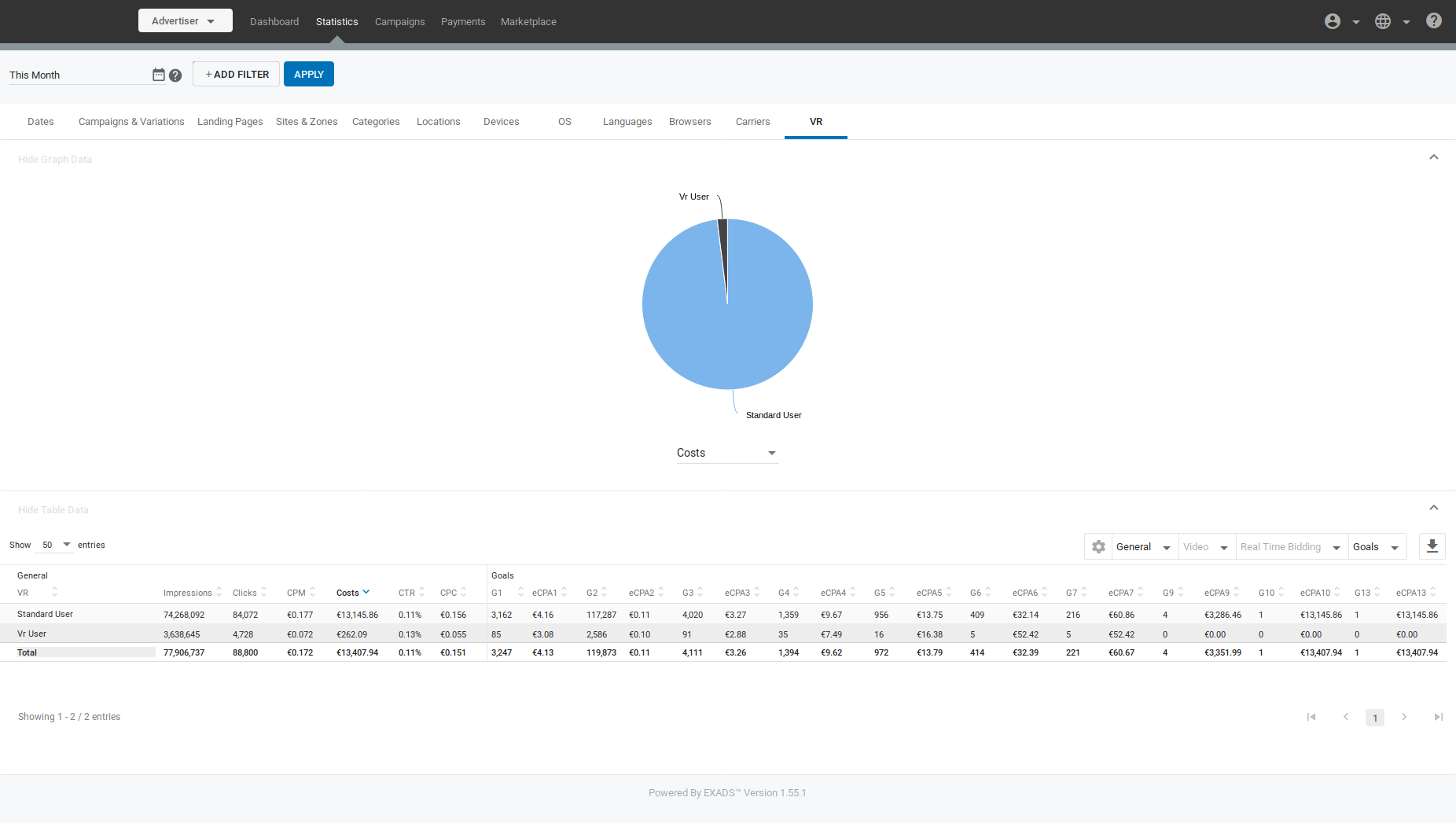 What can this new feature do?
As an Advertiser, you can now be aware of when visitors are accessing your ads using VR devices such as Oculus Quest, Samsung Gear VR and others, and target them when creating campaigns. Both Advertisers and Publishers can now monitor this emerging way of accessing content, and bear it in mind when creating campaigns and ad zones.
Details
There is now a VR subtab in both the Advertiser and Publisher Statistics tabs, showing stats for visitors using devices in VR Mode. The Advertiser and Publisher Statistics tabs can be filtered by VR also.
Advertisers can now target devices in VR mode in Step 2: Targeting & Advanced of creating a campaign.
Note: A VR device will be either a dedicated device such as the Oculus Rift/Quest, or a phone such as the Samsung S6+ placed in a VR headset.
Check out a video tutorial here