Publisher Case Study: Ad zone change: Instant Message to Video Slider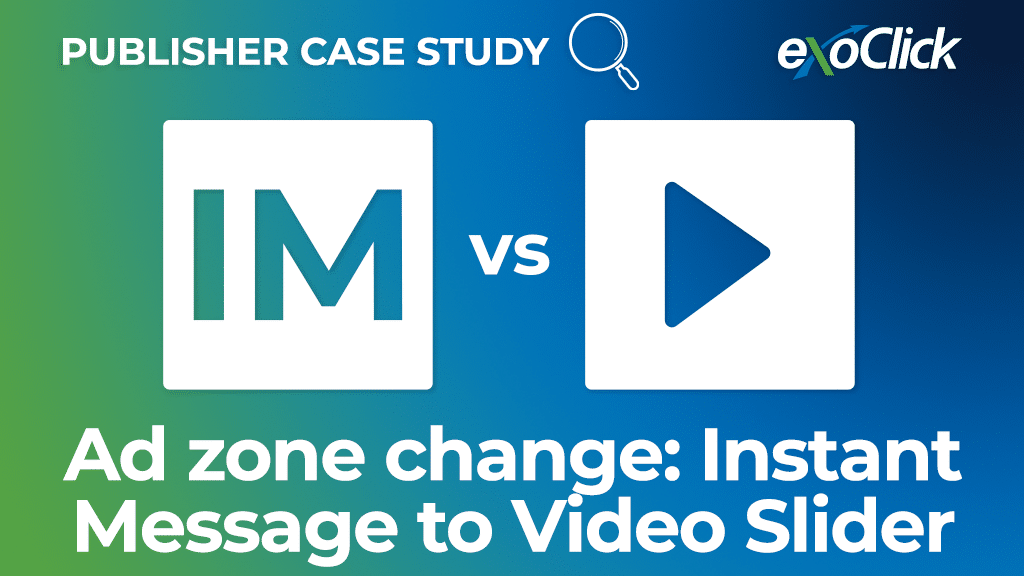 Experimenting with ad zones and different ad formats are one of the key factors to increasing revenues. When ExoClick introduced the Video Slider ad format one of our recommendations was to replace the Instant Message format with Slider. This is because the Slider works similarly to the IM format. Both appear in the bottom right of the websites screen, the difference is that, as its name suggests, the Slider slides in from the bottom right of the screen, making it stand out to end users. 
Video ad formats are in high demand from advertisers and generate higher CPMs for publishers because video is such a great way to advertise a product. In relation to Slider this format is ideal for Cam, VoD, Dating and Games because advertisers can show a short 15-20 second demo of their product. Additionally the Video Slider offers one bidding option to advertisers: CMP, CPC and CPV, whereas Instant Message is available on CPM and CPM.
Publisher Case Study
On a recommendation from my Account Manager, I decided to carry out a test on the mobile version of my site and do a comparison on revenues earned in September using the Instant Message format, then in October I switched the ad zone to the Video Slider. I pulled data for my top 10 GEO, here are the results: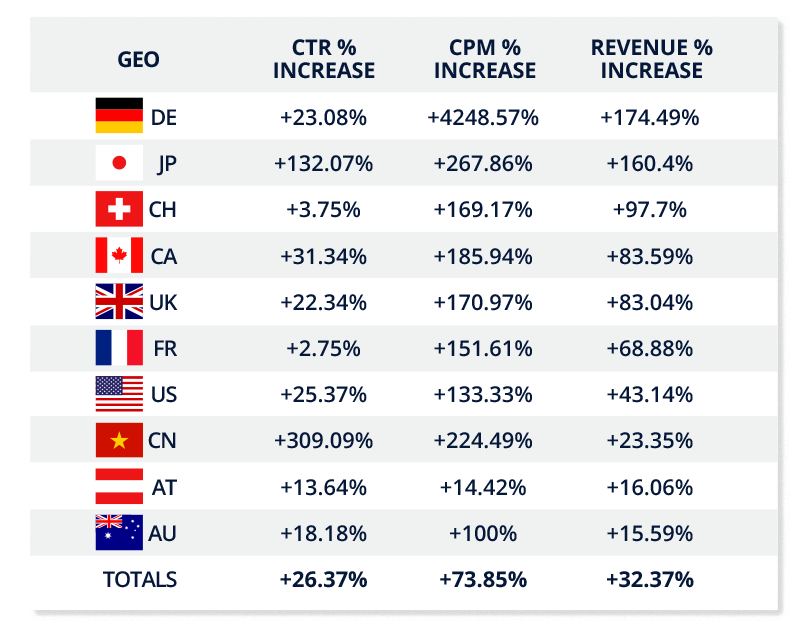 As you can see by the results I was very surprised, with an overall increase of 73.85% in CPMs and a 32.37% increase in profits. China saw the biggest increase in CTR at 309.09%, from 0.33% CTR for IM to 1.35% for Video Slider, which is interesting, I think this is because China is a mobile first GEO and users in China are very accepting of video formats. Japan also had a big revenue increase at 160.40% and the highest CPM increase at 267.86%, which again makes me think that Asian GEOs are really open to video ads on mobile. Tier 1 GEOs like Germany, France and the UK also had big jumps in revenue increases and the US gave me a 133.33% increase in CPMs and Canada 185.94%, all earned from the switch.
Overall I'm really happy with switching to Slider and the CTR increase makes the ad zone much more attractive to video advertisers, increasing my demand.
Video Slider Density customisation
This ad format offers publishers flexibility in being able to choose different sizes of the video slider. This is called Maximum Video Density in your admin panel when setting up the zone, allowing you to choose what percentage of the screen is taken up by the ad zone when it is triggered. 
Here's how to do it:
Use the drop down menu of the Maximum Screen Density field to choose a percentage between 20 and 30 percent.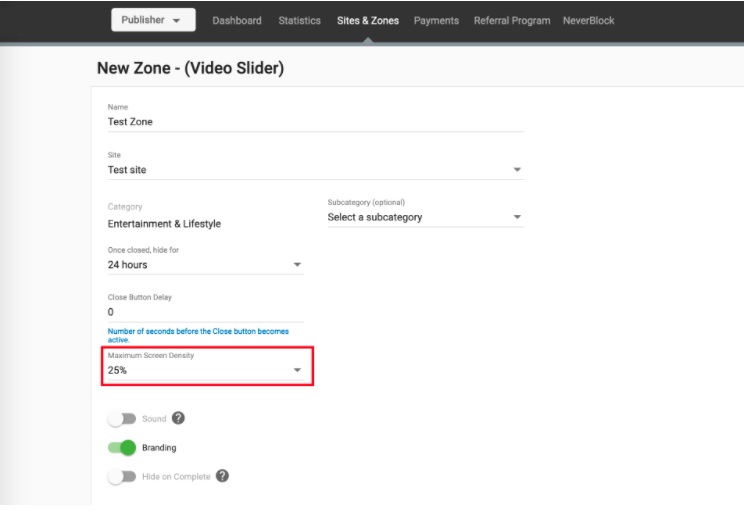 This dropdown sets the maximum amount of the screen area that can be taken up by the ad zone. This feature enables you to ensure that your Video Slider ad zones display well on all devices, especially mobile. It will also ensure that your ad zones meet common guidelines for good advertising.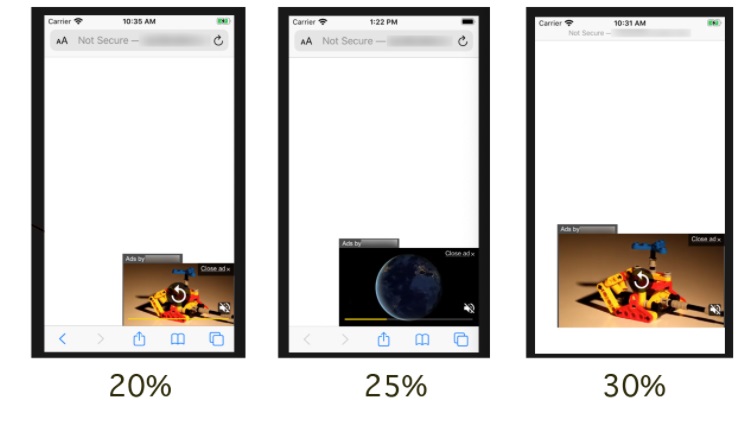 In our case study the publisher was using a density of 20%.
Publisher tips for Video Slider
If your Instant Message ad zone isn't performing as well as you would like, why not replace it with the Video Slider ad format or do a switch and test the difference in revenues as our Case Study Publisher did.

Many end users have 'banner blindness' to the typical IM format, by introducing Video Slider in its place you are creating new interest and entertainment value because the content of the ad is video.

Test Slider on both mobile and desktop versions of your site, test different video density percentages also to find the sweet spot for CPMs and revenues.

If your website only features image galleries, by introducing the Video Slider is a great way to start monetising video ads.
Further reading How to Set Up a Video Slider Ad Zone