A typical working day for Customer Success Specialist Sofya Kirillova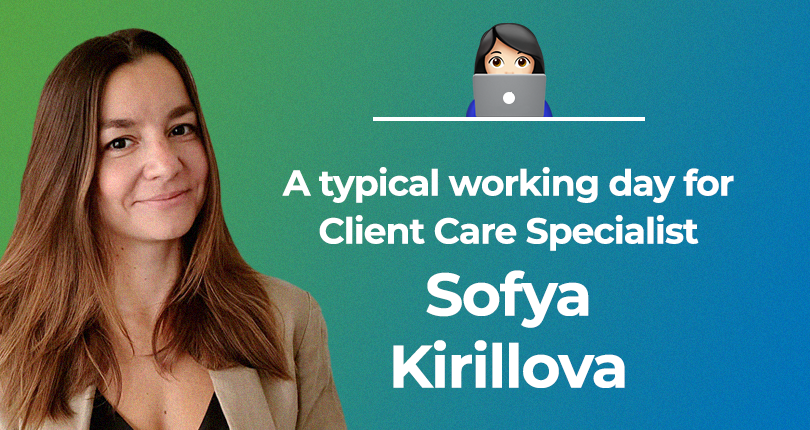 ExoClick's Customer Success team is available 24/7 to help Publishes and Advertisers with any platform questions, optimisation tips, billing enquiries, etc. Sofya Kirillova is a Customer Success Specialist, so we interviewed her to find out more about her role.
What is Customer Success and why is it important?
Nobody likes to be stuck with their questions because there is no real person to help them, and no one likes to be redirected from one department to another and be forced to explain their inquiry again and again only to never get the answers in the end. To keep this communication simple here is the Customer Success Department! Client Care provides effective communication between our client's and the platform. We make sure to provide quick and effective solutions and to make our clients aware if there are any important updates to their accounts.
What qualities and skills does it take to make a good Customer Success Specialist?
High level communication skills, problem solving and attention to detail are the main skills that come to mind when talking about the Customer Success department. To be a good Customer Success Specialist, it's important to always remember that the client may have a completely different way of communicating hence we always try to adapt our style when replying to avoid misunderstandings and provide the best assistance possible. You need to be a go-getter and have the ability to find the most effective solution. It's also important to be proactive and look for improvements that can be made and how certain situations can be avoided in the future.  Last but not the least, working in Client Care requires you to be a quick learner and adapt to any platform changes swiftly as there always updates and new features being released.
Describe your typical working day
As we provide 24/7 support, there are several shifts within the Customer Success Department. I usually start my shift by quickly going through the updates to make sure I'm aware of any recent changes and platform news. Apart from dealing with tickets from clients, we also have several other tasks during the shift, such as onboarding new Publishers and Advertisers, preparing and updating reports and documents, proactively contacting our clients to keep them posted about new features, updates and opportunities to help them improve their performance on our network. Depending on the day there might be meetings and trainings as well. At the end of my shift I check and leave notes regarding any important information that should be passed on to the next shift.
How do you onboard new Publishers and Advertisers for ExoClick?
Once all the necessary checks are done by our Compliance department,  Customer Success reviews new accounts and reaches out to our new Advertisers and Publishers via email to welcome them to our platform. In our welcome emails we provide useful tips and suggestions about campaigns (for Advertisers) and ad zones (for Publishers) that they have created on the network. These tips are aimed to help them to get the maximum revenues and ROI, and to explain more about the different ad formats and the platform features that are useful in order to improve the performance of their specific offers/products or their ad zones. Clients can easily get back to us if they have any additional questions.
As you work with many Russian clients, do you have to use different approach compared to other nationalities?
We all know that different nationalities can have quite distinct way of communicating. Some prefer formal, and others more relaxed communication. For example, the same way of communicating can suite one country, but sounds too informal and even impolite for other cultures. We always try to adapt our communication style to match our client's style. This avoids any communication barriers. If possible, we also provide support in the language that our clients are more comfortable with. We have Russian, Chinese, Spanish and Vietnamese specialists within our team. If one of our specialists is not available at the time, the client can receive support in English or wait until the language specialist is available. 
Do you have advice for anyone wanting to work in a Customer Success department
If you are client focused, enabling you to provide quick and effective solutions, and you are ready to work in a dynamic changing environment, I'm sure you will enjoy the job. It can be challenging sometimes, but that's what makes it interesting and don't worry, you always have a great team to help you if you face any difficulties! You can contact the Customer Success team here.