Advertisers! Get The Ultimate Guide to LiveCams!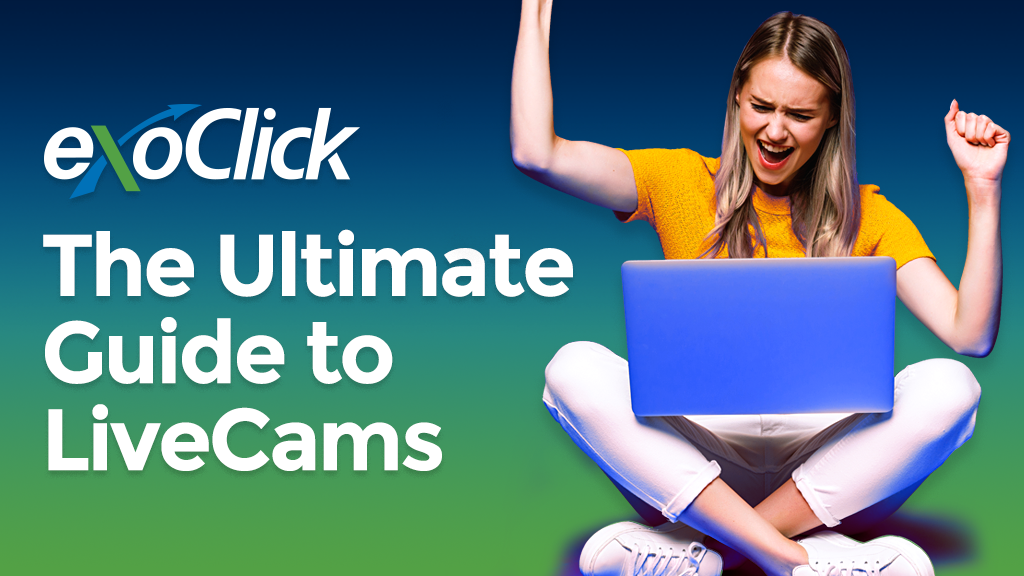 ExoClick has produced it's latest PDF in its Ultimate Guide series, this time it's all about how to monetize LiveCam offers. The Ultimate Guide to LiveCams is explains:
Why LiveCam offers are so profitable and different payout methods
ExoClick's network statistics for CTRs of different ad formats and devices specifically for LiveCam offers
Detailed ways to monetize LiveCam offers with Members Area and Free Content site traffic sources and creative ideas for various ad formats to help convert LiveCam offers
Tips from ExoClick experts who help advertisers convert LiveCam offers everyday
Whether you are a newbie or a seasoned advertiser/affiliate download The Ultimate Guide to LiveCams now!