Affiliate World Europe 2020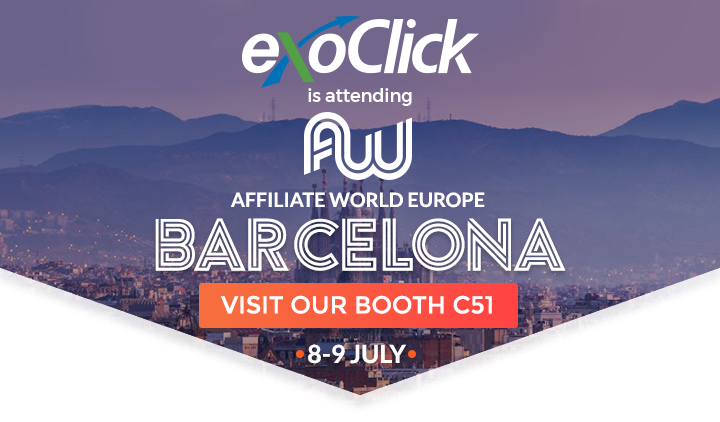 ExoClick is exhibiting at Affiliate World Europe in Barcelona 8–9 July 2020. Affiliate World Europe is a two-day conference from 8-9 July 2019. More than 3,000 top performance marketing professionals from around the globe will attend. There are 30+ speakers who are inspiring, creative and innovative marketers and authorities in the affiliate marketing industry. Plus panels on topics that focus on building affiliate campaigns.
Visti our booth C51.