ExoClick to attend two June shows: Performance Marketing Insights and Amsterdam Affiliate Conference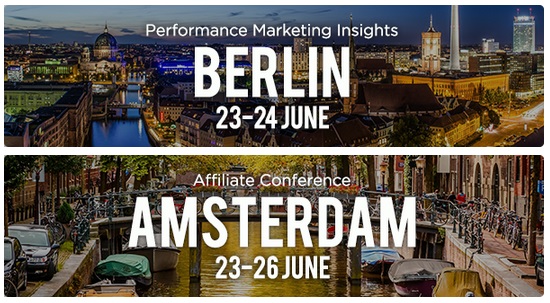 Barcelona, Spain. 16 June 2015. ExoClick, the innovative ad network, today announced that it will be attending two key European shows:-
Performance Marketing Insights, held in Berlin 23-24 June 2015, is the leading global performance marketing conference. The event welcomes an international audience of over 1,000 senior marketing professionals from more than 40 different countries.

The Amsterdam Affiliate Conference held in the capital of the Netherlands 23-26 June 2015, the show is part of the iGaming Super Show with over 3,500 delegates/affiliates in attendance.
ExoClick's Global Sales Director Richard Cottrell commented, "We are looking forward to demonstrating ExoClicks industry leading platform features and global network capabilities to gaming affiliates and performance marketeers at both shows."
To book a meeting with an ExoClick representative at either show please email advertising@exoclick.com
ENDS
NOTES TO EDITORS
For more information about both shows please click on the following links:-
Performance Marketing Insights https://www.performancemarketinginsights.com/
Amsterdam Affiliate Conference http://www.igbaffiliate.com/events/amsterdamaffiliateconference/
FOR FURTHER PRESS INFORMATION:
Giles Hirst
press@exoclick.com
+34 931810272
ABOUT EXOCLICK
Launched in 2006 and based in Barcelona, Spain, ExoClick is an innovative global ad network serving 125+ billion geo-targeted ads a month to web and mobile advertiser/publisher platforms via its proprietary software.
Founded by current CEO Benjamin Fonzé, ExoClick is ranked as the 4th largest ad network in the world by W3Techs and the #1 ad network for the entertainment market. The Company has been ranked three times in the Deloitte Fast 500 and has also received several industry awards for its business excellence including winning Traffic Services Company of the Year 2013 & 2015 by XBIZ and the company is ranked at number 11 in the Top 20 Best Workplaces in Spain in the category of companies with between 20-49 employees (PYMES). CEO Fonzé was honoured by Xbiz with the Tech Leadership Award for 2015.