ExoClick to attend Affiliate World Asia, Bangkok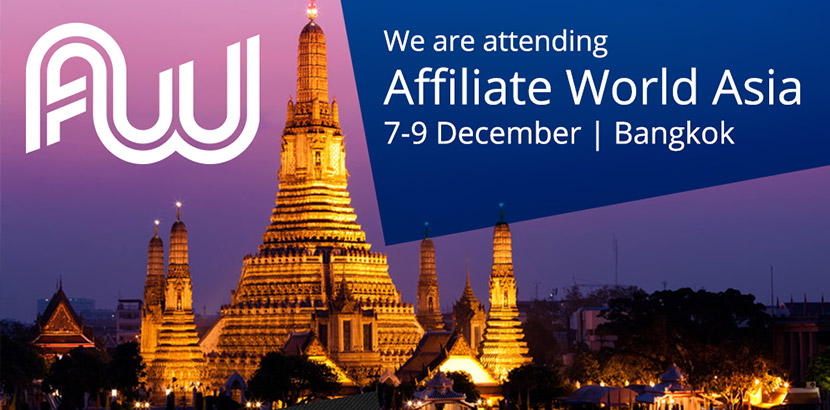 Barcelona, Spain. November 12, 2015: ExoClick, the innovative ad network, today announced that the company will be attending and exhibiting at Affiliate World Asia, to be held in Bangkok, Thailand from 7 – 9 December 2015. Affiliate World Asia brings together 1,500 members of the affiliate industry elite from China, surrounding Asia and the rest of the world.
ExoClick's Head of Business Development commented, "We have seen our APAC business go from strength to strength throughout 2015 and we are looking forward to connect with key affiliates in the Asian market for mutually beneficial partnerships. We will be introducing Asian affiliates to our proprietary ad network platform, explaining why we are the 4th largest ad network in the world and demonstrating our comprehensive targeting and tracking features. Additionally, we will be explaining our platform API that allows third parties to develop and integrate their own software applications in order to automate elements of their campaigns while using ExoClick's premium quality global traffic."
Visit us at our Market Table C-14 (zone one) or email advertising@exoclick.com to book a meeting at the event.
NOTES TO EDITORS
For further information about Affiliate World Asia click here
ENDS
FOR FURTHER PRESS INFORMATION:
Giles Hirst
press@exoclick.com
+34 931810272
ABOUT EXOCLICK
Launched in 2006 and based in Barcelona, Spain, ExoClick is an innovative global ad network serving 125+ billion geo-targeted ads a month to web and mobile advertiser/publisher platforms via its proprietary software.
Founded by current CEO Benjamin Fonzé, ExoClick is ranked as the 4th largest ad network in the world by W3Techs and the #1 ad network for the entertainment market. The Company has been ranked three times in the Deloitte Fast 500. The company is ranked at number 11 in the Top 20 Best Workplaces in Spain in the category of companies with between 20-49 employees (PYMES).