ExoClick signs exclusive traffic deal with Adult Friend Finder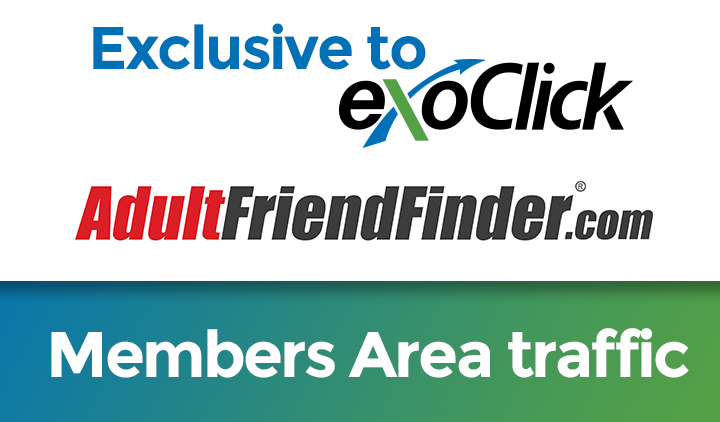 Barcelona 11 October 2018. ExoClick, the innovative ad company, today announced it has signed an exclusive partnership with one of the world's foremost dating brands, AdultFriendFinder. ExoClick will monetise all of the dating website's members area ad zones.
Available as of now, ExoClick is offering desktop and mobile banner formats for AdultFriendFinder.com. Banner positioning is available on several different pages within the website including: homepage, live members page, search page sidebar, your notifications sidebar, interactions sidebar, mobile logout page and mobile message centre. The ad formats are available via ExoClick's self-service platform or on flat traffic deals that can be arranged with an ExoClick Account manager or Client Care agent.
Benjamin Fonzé, ExoClick's CEO and founder commented, "We are very happy to be monetising AdultFriendFinder's members area traffic. AdultFriendFinder is a globally recognised dating brand that has been around for 22 years. Campaigns are very cost effective and our platform allows advertisers to generate significant revenues for their offers and see measurable results in order to maximise their ROI."
Charlyn McNamara, VP of Marketing at FriendFinder Networks, commented, "Partnering with ExoClick will ensure that we maximise revenue generation within our members area. ExoClick's technology linked with our high-quality traffic allows advertisers to achieve high conversion rates for their products and offers."
Please note dating and livecam offers cannot be promoted, but all other offers such as nutra, gaming, tutorials or health and fitness can be targeted at AdultFriendFinder members.
ENDS
For further press information
press@exoclick.com
+34 931 810 272