ExoClick releases The Ultimate Guide to Dating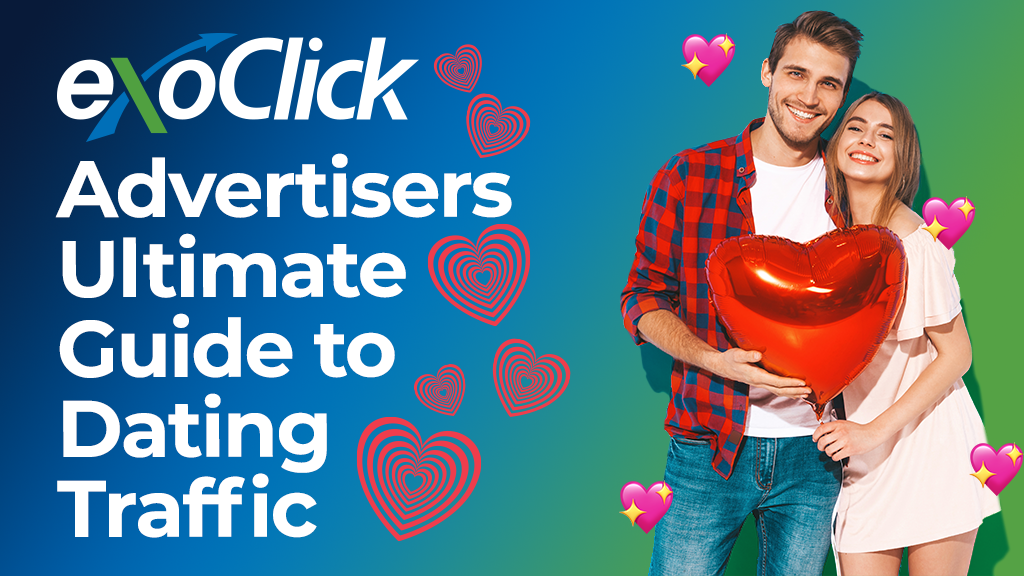 13 April 2021 Barcelona, Spain. ExoClick has released a comprehensive guide that is entitled: The Ultimate Guide to Dating. Available as a downloadable PDF, the guide is packed with network business intelligence statistics, ad format CTRs, ideas for clickable creatives, optimisation techniques and tips from dating industry experts. The guide covers:  
Why is Dating big business? Industry statistics, different types of dating offers and payout types

ExoClick's traffic sources:

Email Clicks: Email marketing to dating site members explained, volumes, top GEOs and an optimisation tutorial: 5 steps to a successful Email Clicks campaign

Members Area traffic: How to reach active members of dating sites, dating sites user profile, Members Area specific ad formats: Menu Tabs and Back Button Offers and optimisation tips.

Free content sites (RON/Premium traffic): Various free content traffic sources explained, tips for reaching younger audiences through Manga/Anime & Hentai sites, best performing ad formats: Fullpage Interstitial, Native, Video and Push, creative tips to generate higher CTRs and optimisation techniques

Get creative to seduce your audience: Tips from ExoClick account managers 

Campaign Optimisation explained: A dating offer case study using Native that generated an ROI of 33.25% using only ExoClick's automation tools 
ExoClicks Head of Communication, Giles Hirst commented, "ExoClicks Ultimate Guide to Dating is filled with creative and optimisation tips from dating industry experts to help advertisers find the right traffic source, right ad formats and right approach to generate significant revenues for their dating offers. The guide is designed to help both newbies and mid to experienced advertisers maximise the effectiveness of their budgets."
Hirst continued, "Monetizing dating offers is big business because connecting with others is a basic human need, whether it is for friendship to a romantic hook up, to finding true love. During the pandemic, the dating vertical has shown exceptional growth because of its ability to introduce people who can then go on to date virtually. This has opened up additional opportunities for advertisers to convert their dating offers."
The Ultimate Guide to Dating can be downloaded here.