ExoClick now offers worldwide mobile carrier targeting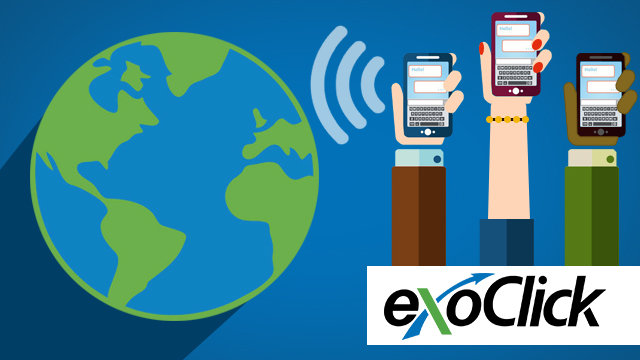 Barcelona, Spain. 24 March 2015. ExoClick, the innovative ad network, today announced that it has introduced a significant upgrade to its global mobile carrier targeting. The company's global strategic partnership network has enabled it to gain direct access to mobile carrier IP addresses in Europe, North America, South America, Africa, Asia and Australasia. This update now gives advertisers on the ExoClick platform access to over 300 mobile carriers and their carrier billing.
Throughout Q1, ExoClick has worked on the technical integration of this proprietary database of mobile carrier IP addresses into the company's ad network platform, enabling carrier IP information to be updated in real-time. To make client workflow as efficient as possible, the advanced targeting section in ExoClick's admin panel now has multi-selection lists for choosing countries and their respective mobile carriers. The new carriers also appear in both advertiser and publisher statistics so that conversions and traffic can be analysed for performance and further fine tuning of campaigns.
ExoClick founder and CEO Benjamin Fonzé commented, "We are very excited about this improved feature. Previously we had good coverage with IP ranges in 43 countries, but now with our new exclusive database, we have greatly improved our competitive edge, with our platform now taking carrier targeting to a whole new level. 3G/4G carrier billing is a major revenue driver because of its ease of making a purchase, furthermore it has become increasingly crucial for advertisers to target mobile carriers in order to generate a higher ROI, which of course in turn increases publisher earnings."
ExoClick's Global Sales Director Richard Cottrell also commented, "Territories like LatAm and APAC are key emerging markets for us, especially within the mobile arena. According to the World Banks 'Global Financial Inclusion Index,' more than 60% of adults – some 250 million people – in Latin America and the Caribbean remain unbanked and are unable to access plastic, cheques, credit or other forms of banking tools. For this reason, ExoClick has substantially increased its network with carriers in these territories in order to be able to offer advertisers a way to monetise these 250 million people with targeted offers like 1 click carrier billing."
ExoClick's upgraded targeting system has the capacity to support over 1,000 mobile carriers and the company will be adding more and more carriers over the forthcoming weeks as well as updating the current list.
Click here to read our blog post '10 carrier billing tips and facts' to help you maximise your ROI using ExoClicks updated mobile carrier targeting feature.
ENDS
FOR FURTHER PRESS INFORMATION:
Giles Hirst
press@exoclick.com p>
+34 931810272