ExoClick launches new Mobile Fullpage Interstitial ad format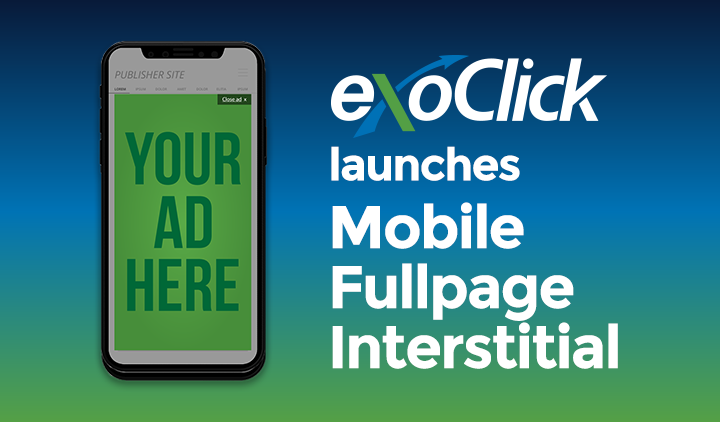 Barcelona, Spain. 27 February 2020: ExoClick, the innovative ad company, today announced that it has launched a Mobile Fullpage Interstitial ad format. 
The fully responsive Interstitial is a full page ad displayed on mobile devices vertically. The Interstitial is triggered in between a page load and shown to the end user, the full screen displays the ad. The format is fully Google compliant because it features a 'Close ad' option at the top right of the ad. The full page ad still allows the very top section and sides of the publishers mobile site to be seen by the end user, so that the user knows the publishers site is beneath the ad and they can close the ad and return to view the publisher's content. 
Benjamin Fonzé, ExoClick's founder and CEO commented, "This new Interstitial format offers both publishers and advertisers an alternative to the popular popunder format. The Interstitial is becoming a popular ad choice for advertisers on the CPM and CPC bidding models, because it allows them to have a larger piece of real estate on a website to promote their product or offer with compelling creatives. For publishers, it allows them to monetise their sites effectively with high CPM prices and remain compliant with Google and the Better Ads Coalition."