ExoClick launches ad tech news video show 'The Additive'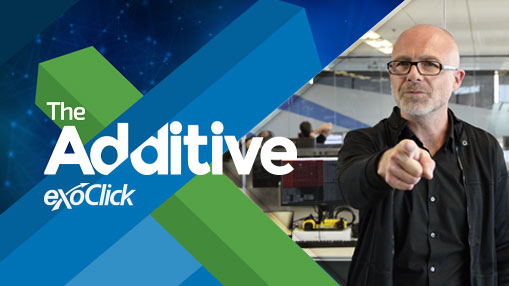 Barcelona, Spain. April 12, 2017: ExoClick, the innovative ad network, today announced that it has launched a fortnightly, 5 minute video show called The Additive. The show, presented by the company's Head of Communication Giles Hirst, features current news stories from the ad tech world.
The Additive's first episode provides a look into the latest in Virtual Reality ad tech, how a UK publisher is successfully counteracting ad blocking and ExoClick's native advertising promotion.
Hirst commented, "We wanted to create a video show with interesting insights and the latest news in ad tech. The industry is constantly evolving at a rapid pace and by highlighting cool innovations in this short video format, viewers can stay informed about the latest industry trends."
The show goes out every fortnight on Wednesdays and can be viewed here https://www.exoclick.com/the-additive/
ENDS
FOR FURTHER PRESS INFORMATION:
Giles Hirst
press@exoclick.com
www.exoclick.com
+34 931810272
ABOUT EXOCLICK
Launched in 2006 and based in Barcelona, Spain, ExoClick is an innovative global ad network serving 165+ billion geo-targeted ads a month to web and mobile advertiser/publisher platforms via its proprietary software.
Founded by current CEO Benjamin Fonzé, ExoClick is ranked as the 4th largest ad network in the world by W3Techs and the #1 ad network for the entertainment market. ExoClick has been ranked three times in the Deloitte Fast 500, it is ranked at 523 in the Financial Times 1000 Fastest Growing European Companies 2017 and it has been featured in the Inc. 5000 Europe list for 2015 and 2016. Other industry awards include the Ruban d'Honneur Award for The Business of the Year with a Turnover of €26-150m in the 2015/16 European Business Awards and the Company was ranked at number 11 in the Top 20 Best Workplaces in Spain in the category of companies with between 20-49 employees (PYMES).