New targeting features for advertisers in our admin panel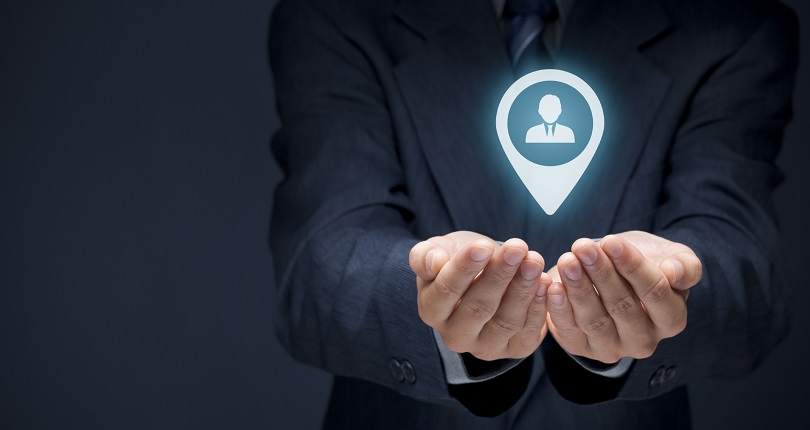 Check out these new targeting features.
More choices in the 'Network Selection'
When creating or editing a campaign, under tab 4 – 'Site Targeting', there are now four options to choose from in the 'Network Selection':
All – allows you target all Ad Zones
RON – allows you to target all Ad Zones, excluding Premium and Members Area Zones
Premium – allows you to only target Premium Ad Zones only
Members Area – allows you to target only Members Area Ad Zones only *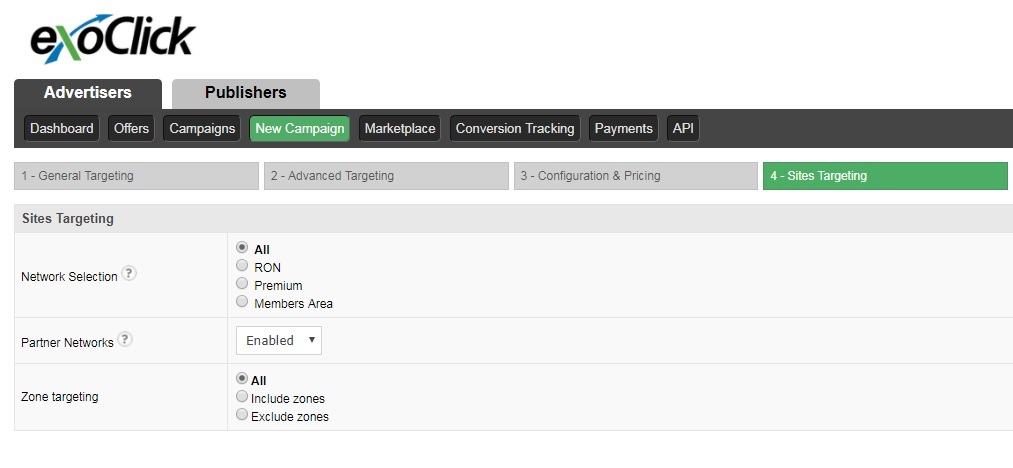 * Recently ExoClick introduced high quality Members Area traffic on its network, which is why advertisers can now select this option. If you would like to find out more about Members Area traffic click here.
New Partner Networks feature
Under the same section, this brand new feature allows you to select whether or not you want to run your campaign on our partner 'Network' sites and our 'Direct' sites, or only on our 'Direct' sites. Here you have 2 options: Enabled or Disabled. The feature is Enabled by default, if you Disable this feature all of the external 'Network' sites will be automatically excluded. Why is this important? We know that many advertisers like to target direct websites rather than networks of sites, so now you have this option.
More new features coming soon!